EXPANDING WORLDS: URUKAZI
Beyond the neon lights of Neokyo and the serene countryside of Yumezi lies a secluded, new enclave: Urukazi (woo-roo-kah-zi.). Coming this Winter, this Makuri Islands expansion will add 12 new miles of roads, through tropical rainforests and cave systems hidden behind shimmering waterfalls.
ZWIFT YOUR WAY
Ride with AI.
Pacer group rides stick to the pace 24/7. We're expanding to eight paces for cycling and nine for running—so you can jump in the right group anytime.
Looking to race somebody? How about yourself? We're also launching holographic replays that will let you race against an avatar of your own personal record in real time.
FIND A CLUB. START A CLUB.
Find your people. Build your community. Zwift Clubs lets you find and create clubs based around any interest or team affiliation. Start a club for your team or local group ride and take it into Zwift's worlds. Search through thousands of existing clubs created by our users and find one that's right for you (or up to 10). Share your shop ride with the world. The sky's the limit!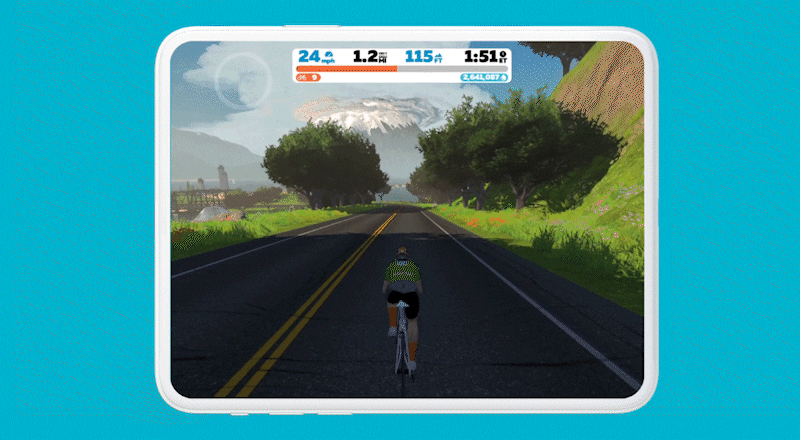 On-Demand Training
With 1,000+ on-demand workouts written by world-class coaches and workout plans for every type of cyclist—there's no better place to get in shape than Zwift. But we're not taking a rest day! Coming this winter, we're launching Route-Based Workouts: immersive, guided rides through our virtual worlds. They're the perfect rides for new Zwifters to jump into training on Zwift.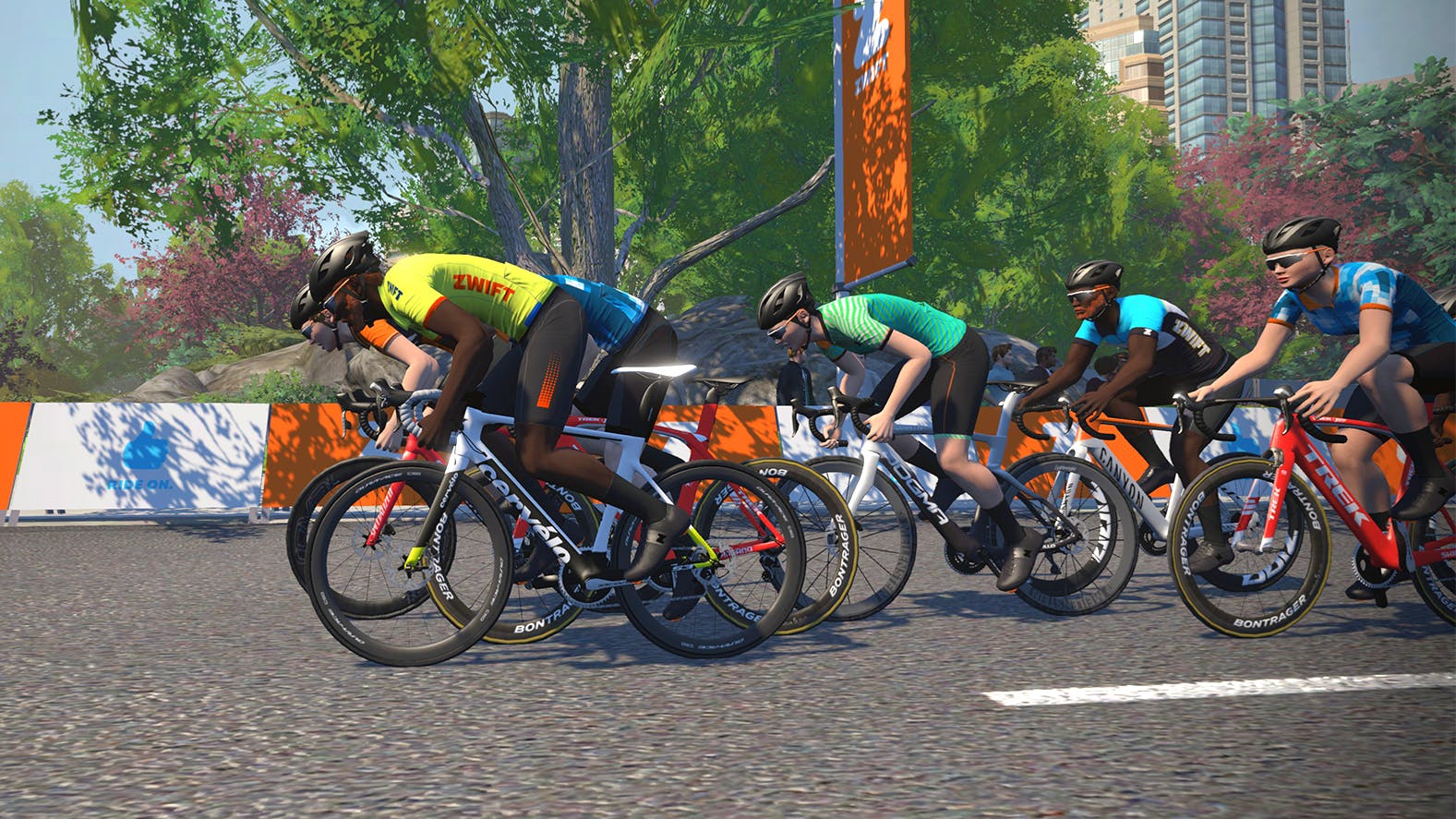 Zwift Racing
The racing scene on Zwift is world-class, runs 24/7, and it's better than ever this season! Jump into a themed monthly race series, race a one-off, or try one of many community events. Race around your schedule, day or night. We have categories from novice to pro—so you can mix it up with riders of similar abilities. And the new Zwift Racing website makes it easy to find the right startline.
ZWIFT ACADEMY
ROAD 2022
School is in session. Zwift Academy Road helps you discover your strengths, then build on them quickly through targeted training sessions. Join the four-week academy to level up faster than ever.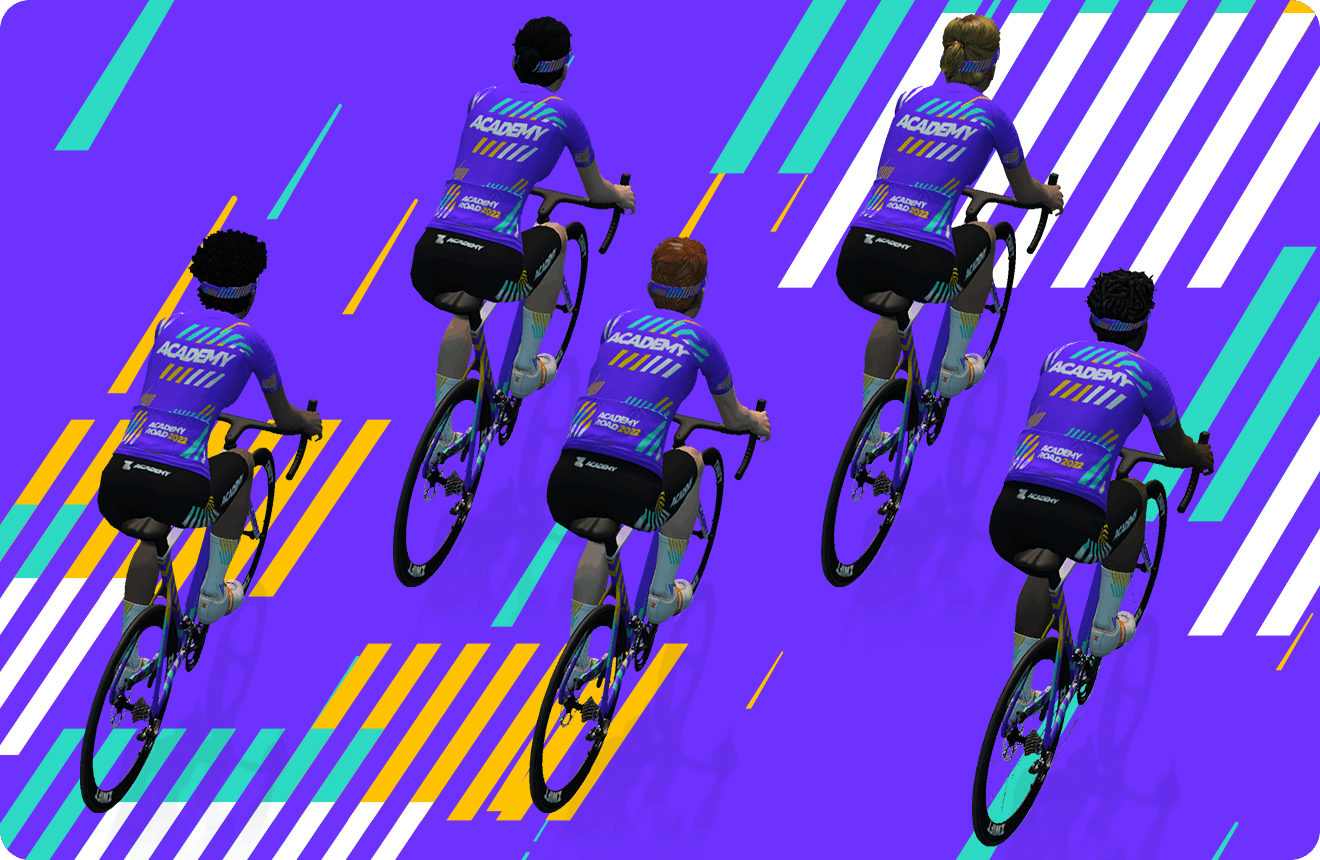 MORE EVENTS THIS SEASON
Your Guide to Our Biggest Rides
Pro Training Camp

Ride with pro cycling superstars from Jumbo Visma, Team Bike Exchange, Movistar and INEOS. Join just one or all four teams for two-week training camps—coming November.

ZRacing Monthly Race Series

One stage a week. One champion every month. At the end of the month, the standings start over. ZRacing is the best way to jump into weekly stage racing on some of Zwift's most iconic courses.

UCI Cycling Esports World Championships

The UCI Cycling Esports World Championships return in Feb 2023. Think you've got what it takes to race for the rainbow bands? The open pathway to the world championships begins in November with the Continental Qualifiers.

Rapha Festive 500

If you've ever taken on this classic Rapha challenge, riding 500km between Dec 24–Dec 31, you know it's a big one! We're here to help. We'll be hosting daily group rides to help you bag this challenge along with friends from around the world.
FAQ
When will there be more details about the new features launching this season?
We're so excited to share more information with you about all of the new features coming to Zwift this season! Keep your eye on the forums, as well as your email for information about updates to Zwift.
I've been at level 50 for a long time, how will I advance to higher levels?
Good news: we're going to offer levels 50-60! Better news: If you've been at level 50 for a while and banking XP, you will start accumulating XP at twice the normal rate until your banked XP reaches zero. You'll see on your head-up display with a keystone icon to indicate your accelerated accumulation.
Can I use Holographic Replay on every route, or only on certain routes?
Holographic Replay can appear on any segment or route with a leaderboard. They will not appear on routes or segments without a leaderboard. Holographic Replay will work on Alpe du Zwift.
What is the name of the new map based on?
"Urukazi" is the combination of two Okinawan words -- "uru" means "shore," and "kazi" means "breeze." The combination of the two words is meant to evoke the serene, untouched character of the Southern Japanese archipelago. On the roads of Urukazi, you'll find a Zwifty interpretation of those islands' scenery, as you ride pavement, gravel, and a new type of surface not yet found anywhere else on Zwift.
When will Route-Based Workouts be available?
The first of these experiences will be in the upcoming Zwift Academy Road Baseline Ride—you don't want to miss it! We expect to unveil more of these workouts later in the fall/early winter.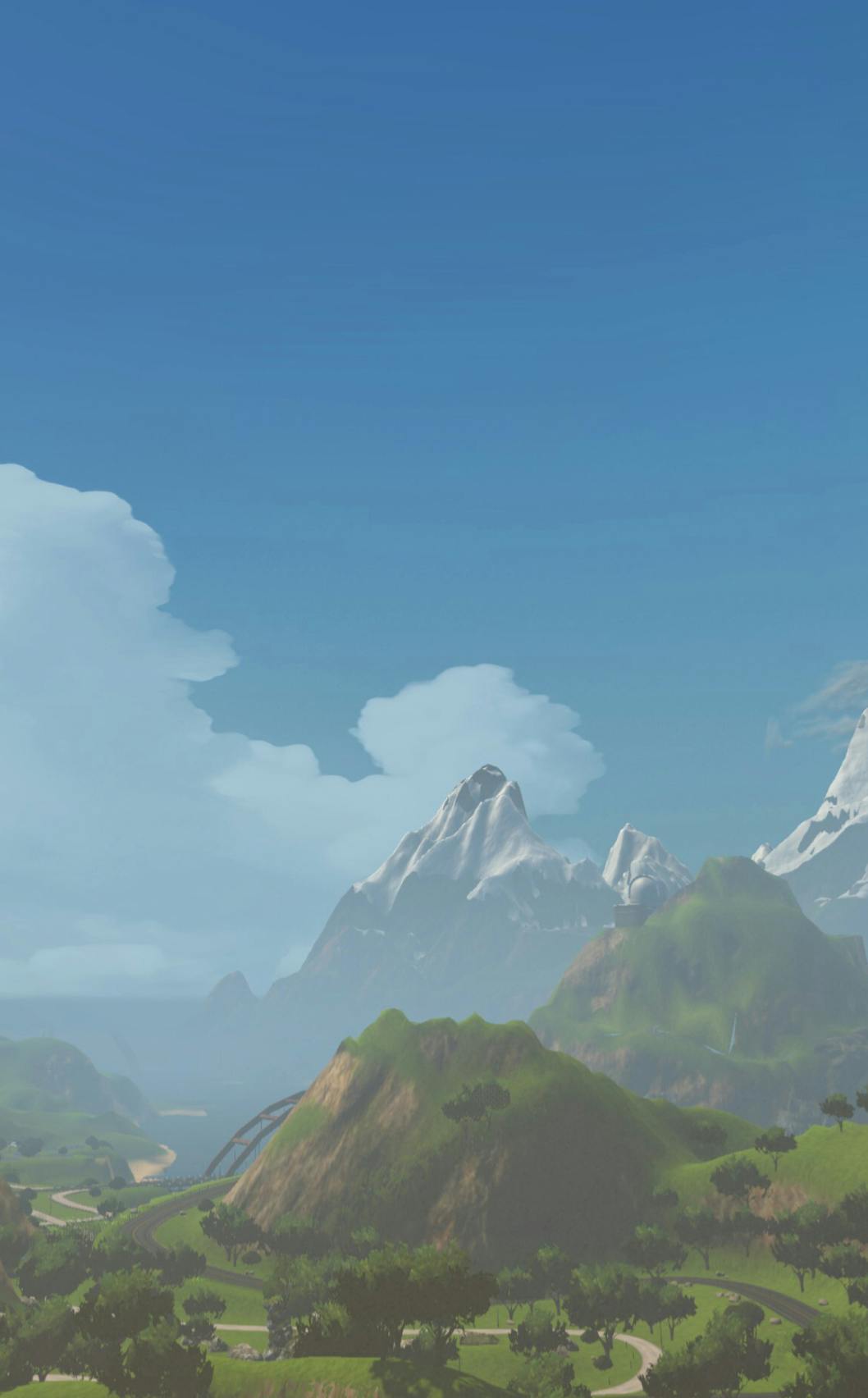 emoji Icons: © emoji company GmbH. All rights reserved