Sorry, this content is not available in your chosen language
Download
Sorry, this content is not available in your chosen language
Change your country or region.
Americas
Asia Pacific
Europe
World
MTB AND GRAVEL
TRAINING PLANS
Training on Zwift is one of the most efficient ways
to prepare for riding and racing in the dirt and on the gravel.
Without traffic, stop signs, or obstacles to clear,
you can focus on building fitness. Take a look at the
off-road training plans next time you log in.
THE RIGHT RIG
FOR THE JOB
More and more dream rides are coming to Zwift.
Choose from cross-country speed machines as
well as gravel rigs from Canyon, Cervelo, and more.
Check out all of your options in the Drop Shop.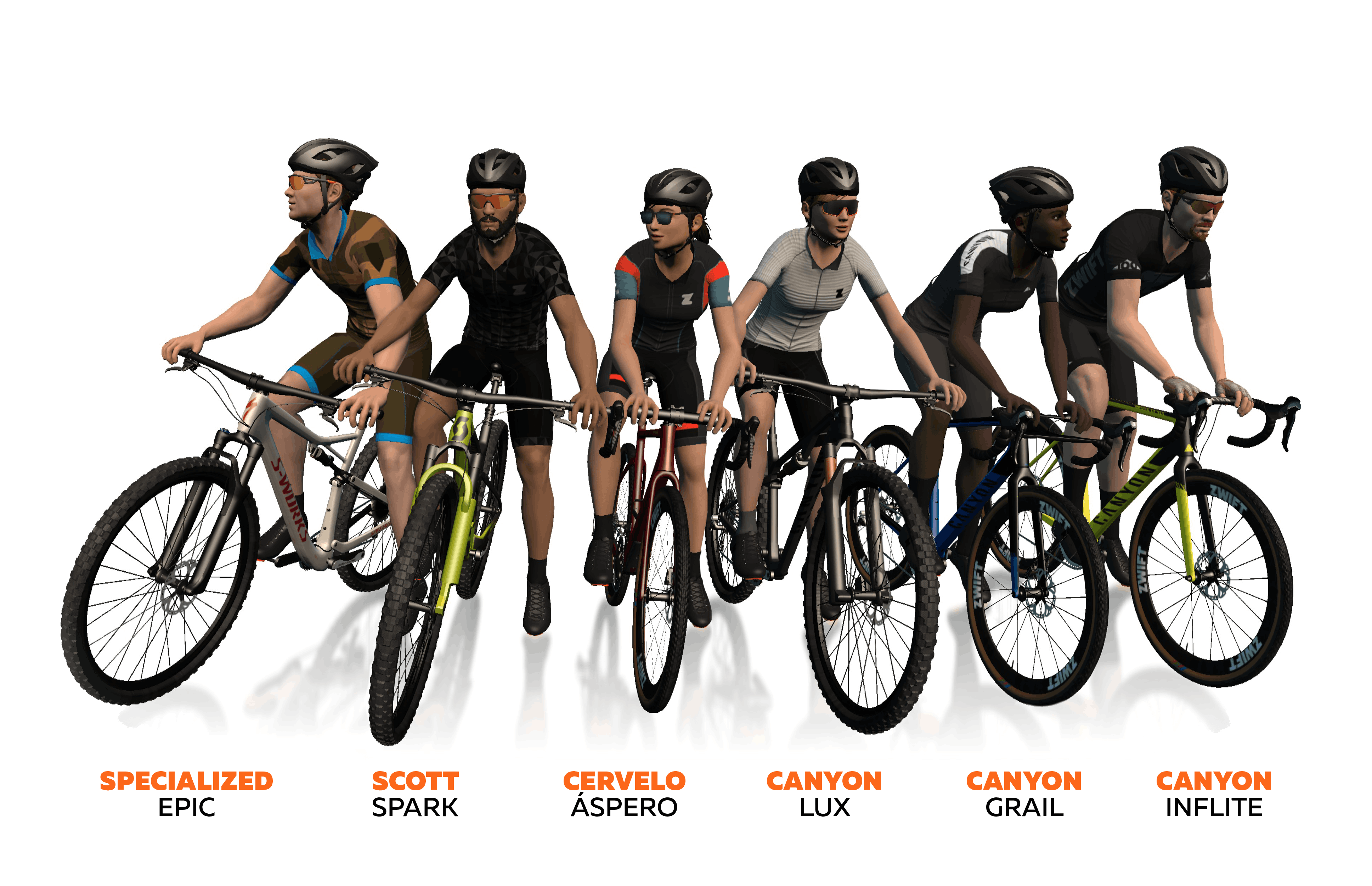 FUN AT
EVERY TURN
Steering is now on Zwift for online off-roaders. Currently in beta, steering is a FutureWorks innovation, helping you keep the stoke high.
Go for a course record on Repack Ridge or chase down your PR.