About Zwift x
Haute Route
Haute Route gives amateurs a taste of what pro racing feels like. Zwift makes indoor training fun. Together, they provide a world-class Haute Route experience from the comfort of home. MEGA PRETZEL
Haute Route Watopia 2021 kicks off on a modified version of the massive Mega Pretzel route, beginning near the Volcano and Italian Village. Twist your way across Watopia's various distinct circuits and hills before bringing the heat at a brand-new finish line—the top of the Volcano KOM.
THE PRETZEL
Stage 2 | Saturday, Feb 27
Catch us in downtown Watopia, as we take off across Ocean Blvd for the second stage of the series. With a number of KOMs packed inside fun, fast loops—before wrapping up at the Epic KOM Reverse Summit—you'll be spending a lot of time in, and out, of the saddle.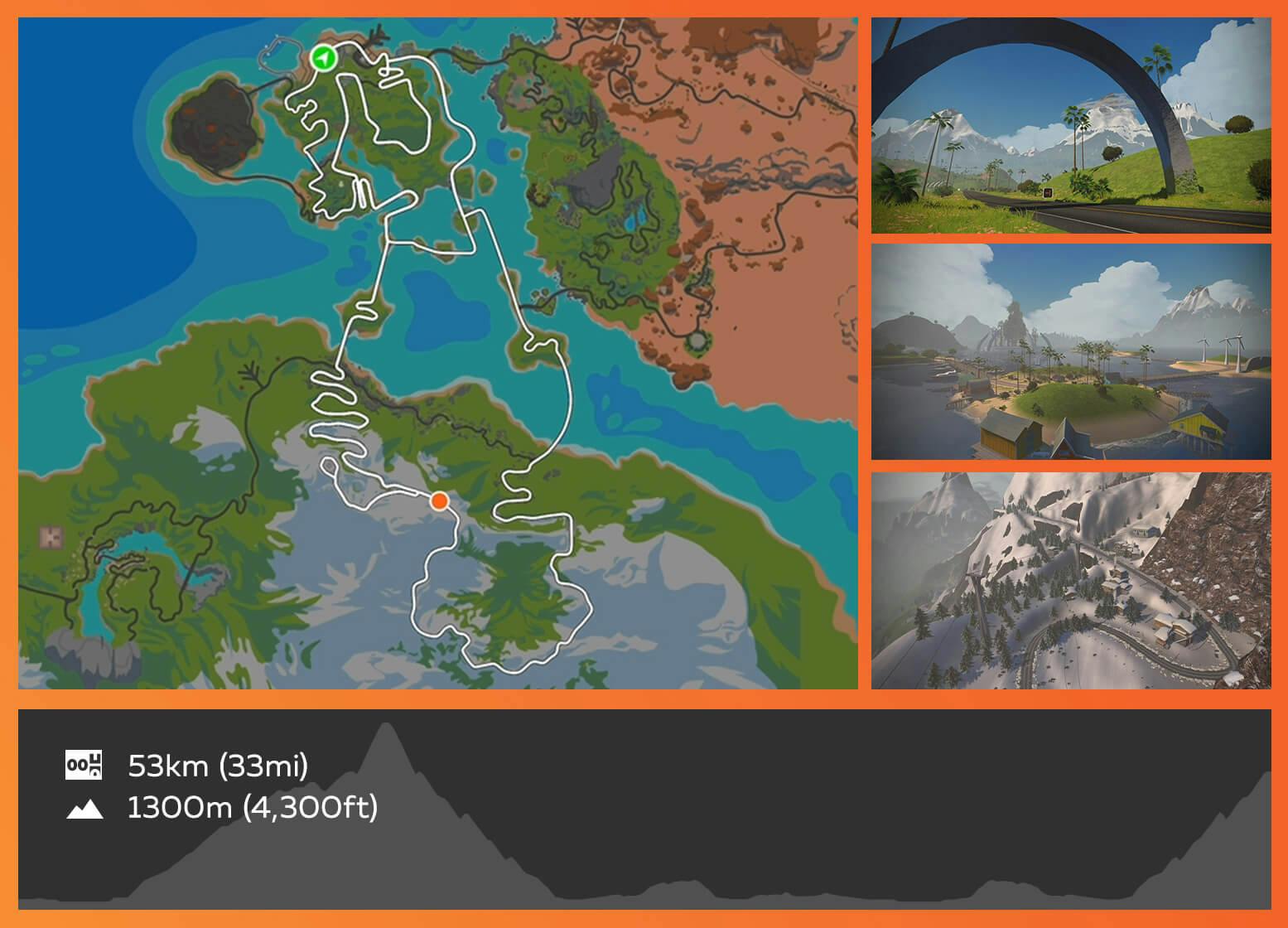 QUATCH QUEST
Answer the call of the wild and hammer through the sequoias of Titans Grove and the sandy stretches of Fuego Flats. Save some gas in the tank to finish strong with the final Alpe du Zwift climb. With perseverance and pacing, you'll reach the banner at the summit. Then take a bow.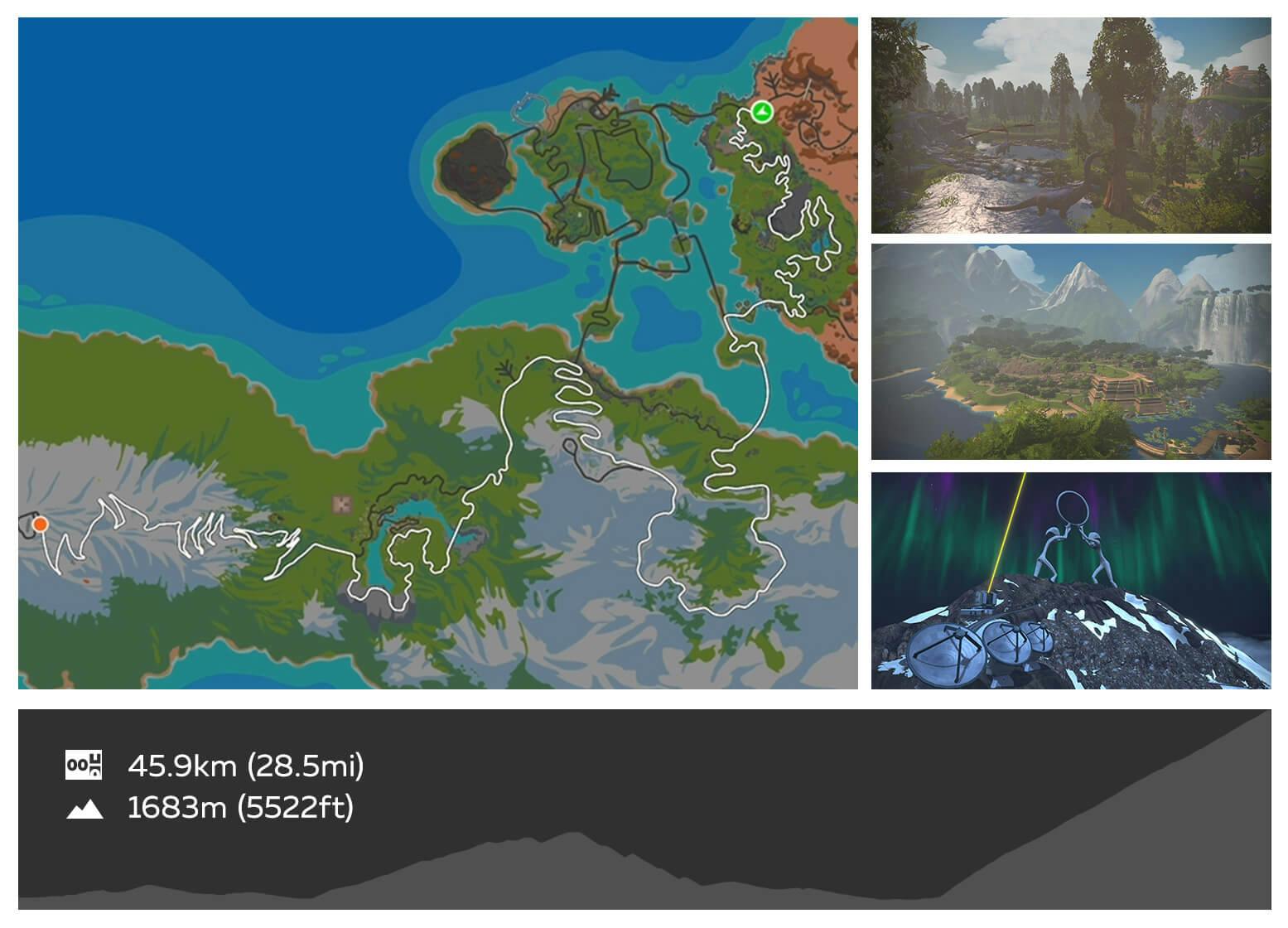 PRIZES AND KIT
When you're riding like a pro, it's best to look the part. Finish just one event to receive a special £50 // $68 Le Col reward. You'll also receive a link to enter a drawing on hauteroute.org for entry into an outdoor three-day Haute Route event. Knock out ALL three stages, however, and you'll get your virtual hands on the uber-stylish Haute Route Watopia 2021 Finisher's Kit. Wear with pride.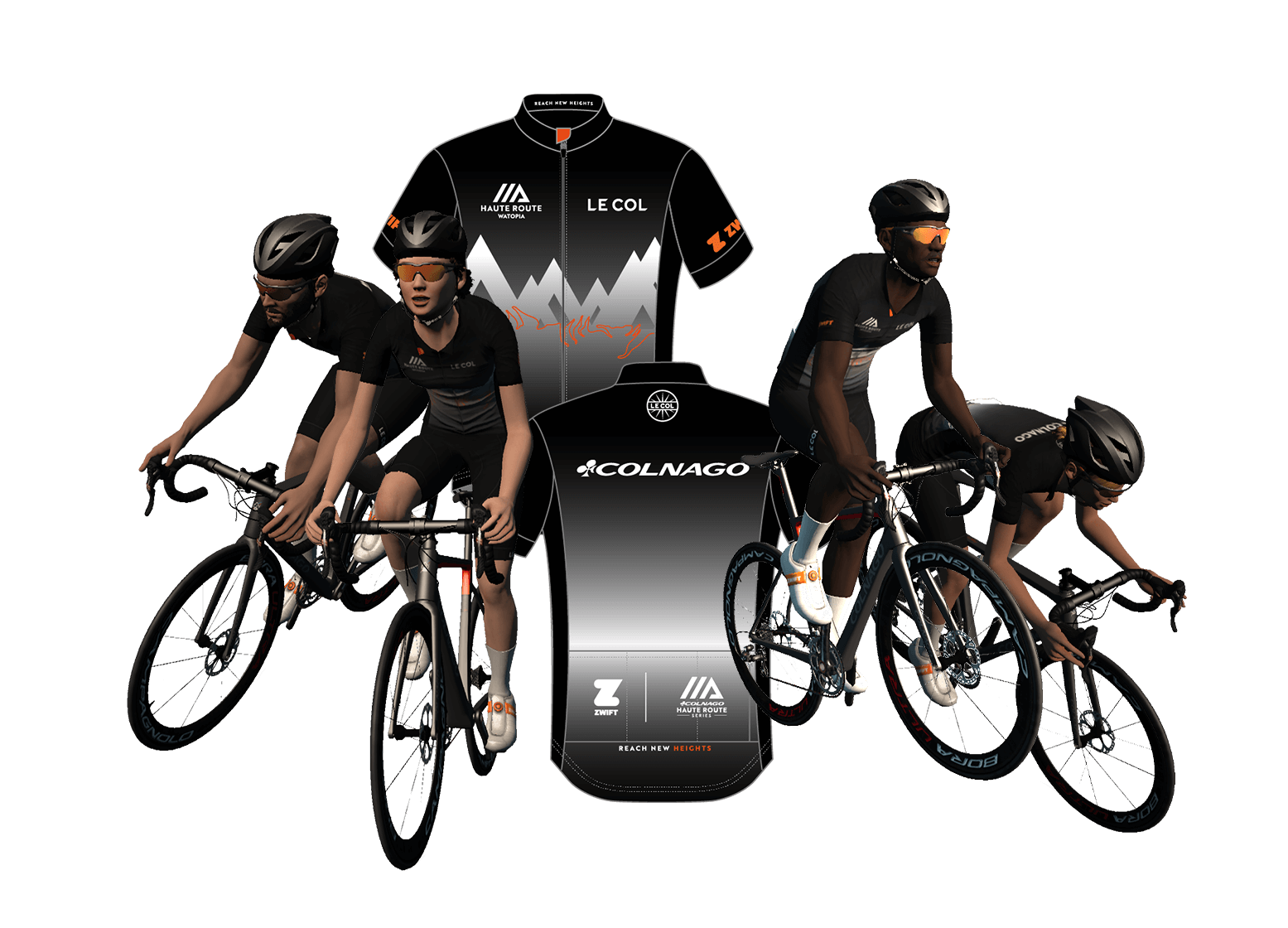 General Classification
Want to see how you stack up against the competition? Of course you do. Take your game to new heights by tracking race results. Be sure to opt into ZwiftPower to check out your standings.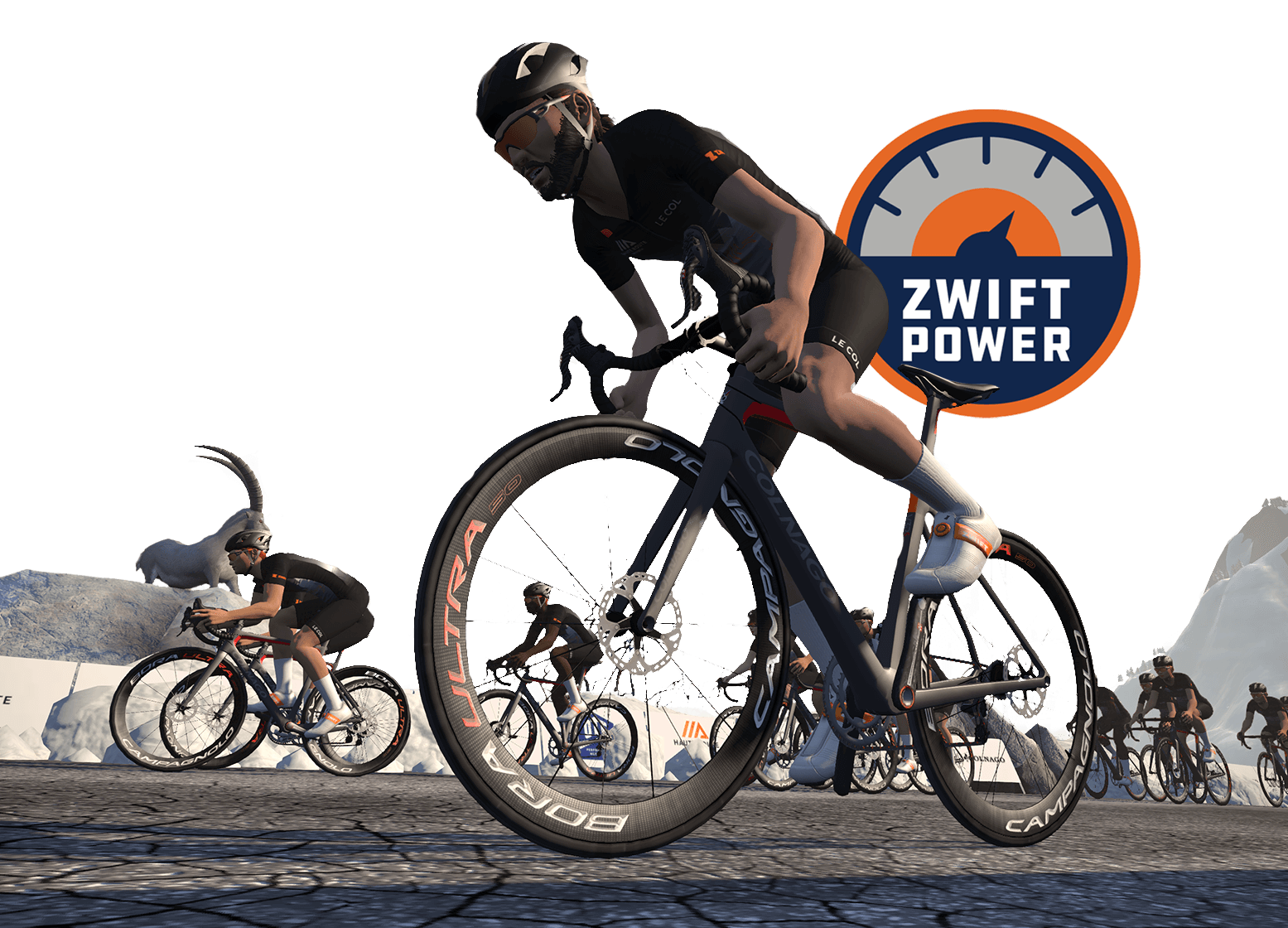 GET THE FULL HAUTE ROUTE EXPERIENCE
Haute Route events give you unparalleled levels of support, and Haute Route Watopia is no different. With this Rider Roadbook, you'll have exclusive training tips, a deep dive into course details, advice on how to fine-tune your Zwift skills, and the expert advice on how to fuel your body for this three-day epic adventure, provided by nutrition partner OTE.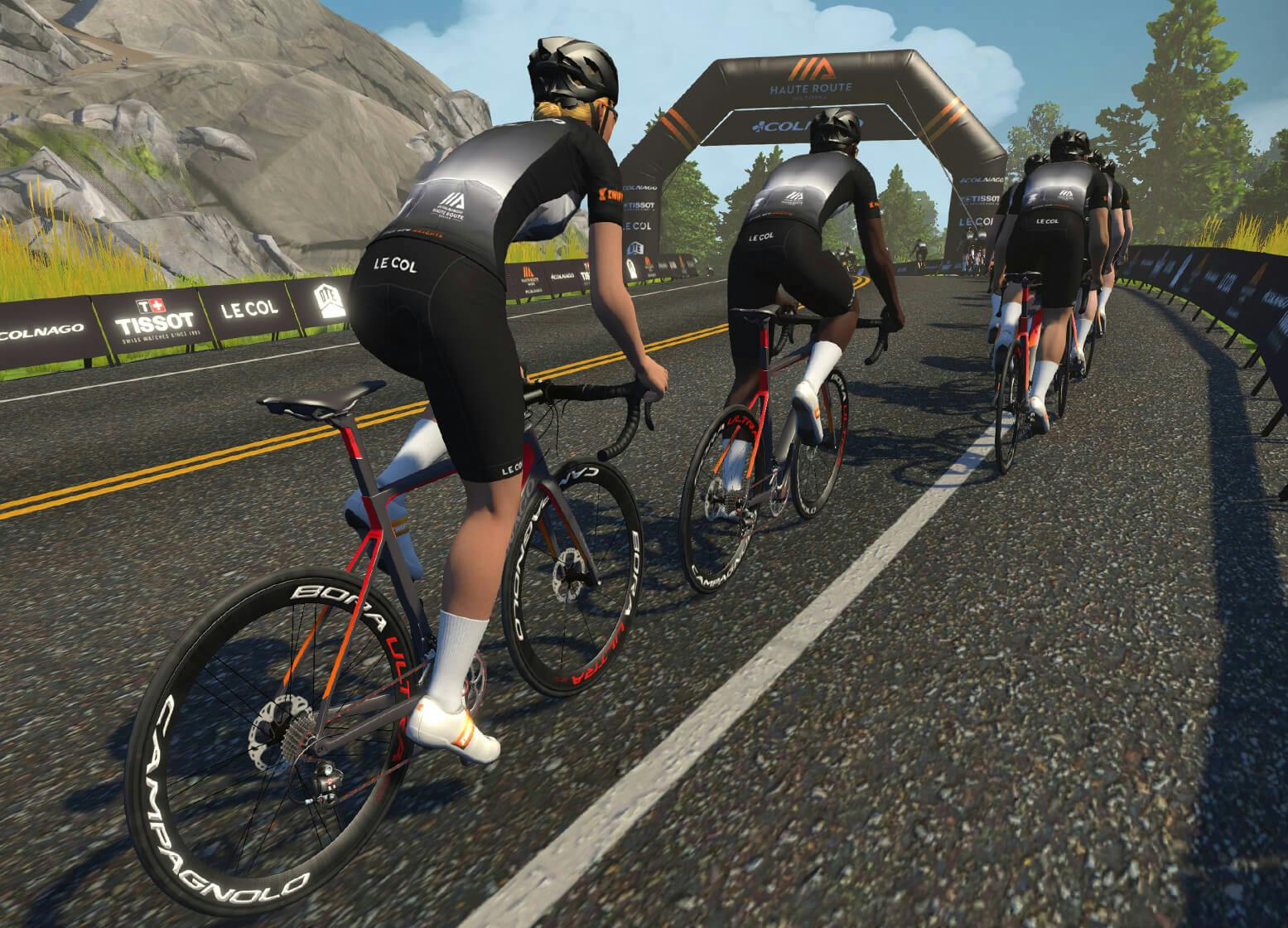 FAQ
How do I take part in the General Classification (GC)
We've got you covered! Check out this article for everything you need to know to take part in the GC.
What do I get for completing Haute Route Watopia 2021?
Complete all 3 stages, and you'll come away with a brand new 2021 Haute Route kit!
I plan on completing Haute Route 2021. What other rewards can I earn?
Outside of unlocking the Haute Route 2021 kit, when you complete any one stage, you'll receive a £50 Le Col reward and a link to enter into a prize drawing on the Haute Route website. That prize drawing may earn you a spot at a real-life three-day Haute Route event in Europe—and maybe more!
How do I opt-in to make sure I don't miss any emails?
Simply update your email preferences. Check out our article for steps.