TRAIN WITH
STRUCTURED
WORKOUTS
Our elite coaches craft workouts to make you the runner
you want to become. Programs are tailored to your fitness
level and easy to follow, taking the guesswork out of training and
making it fun. Whether you're prepping for a 5K, half marathon,
or triathlon event, your training needs are covered. Head out
solo or join a group workout and dig into post-run
metrics to have your best season yet.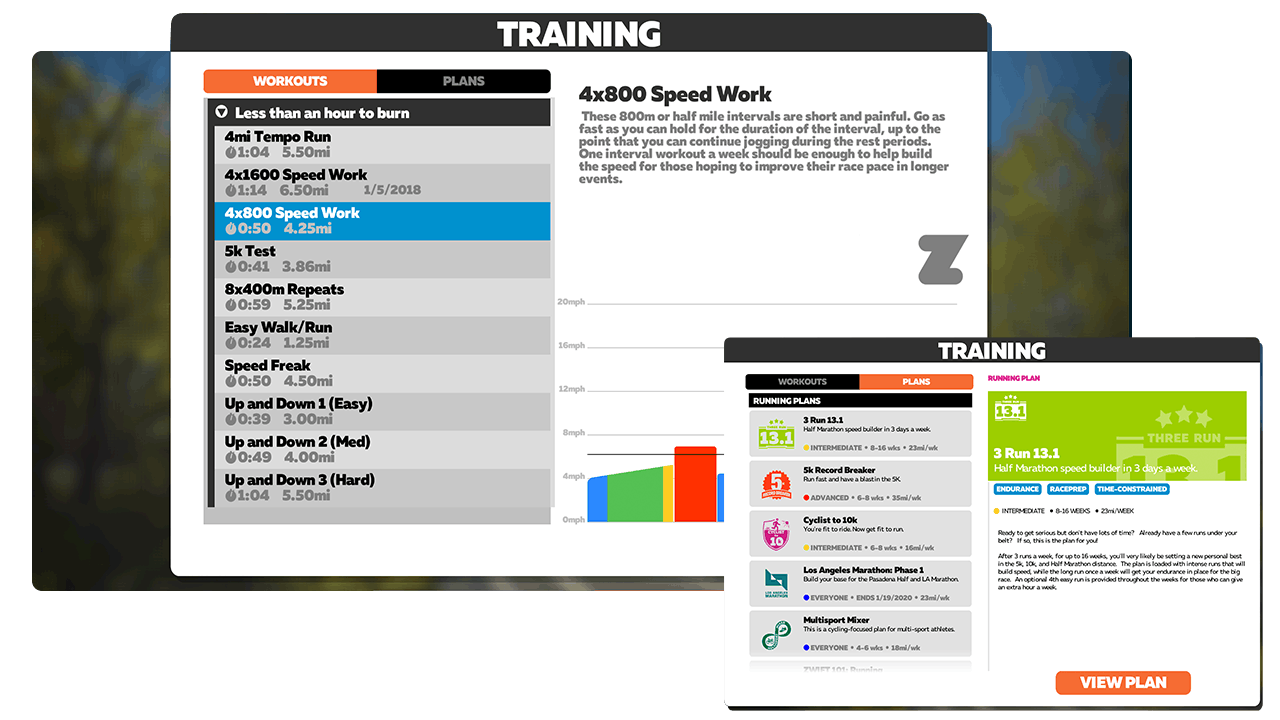 RUN ON
VIRTUAL ROADS
Run in the real world and power your avatar across our virtual courses.
Discover our fantasy island of Watopia and explore routes inspired by
Central London and Richmond, Virginia. The landscape in Zwift is epic.
Run through the jungle, improve your speedwork through the countryside,
and sprint inside a volcano with thousands by your side.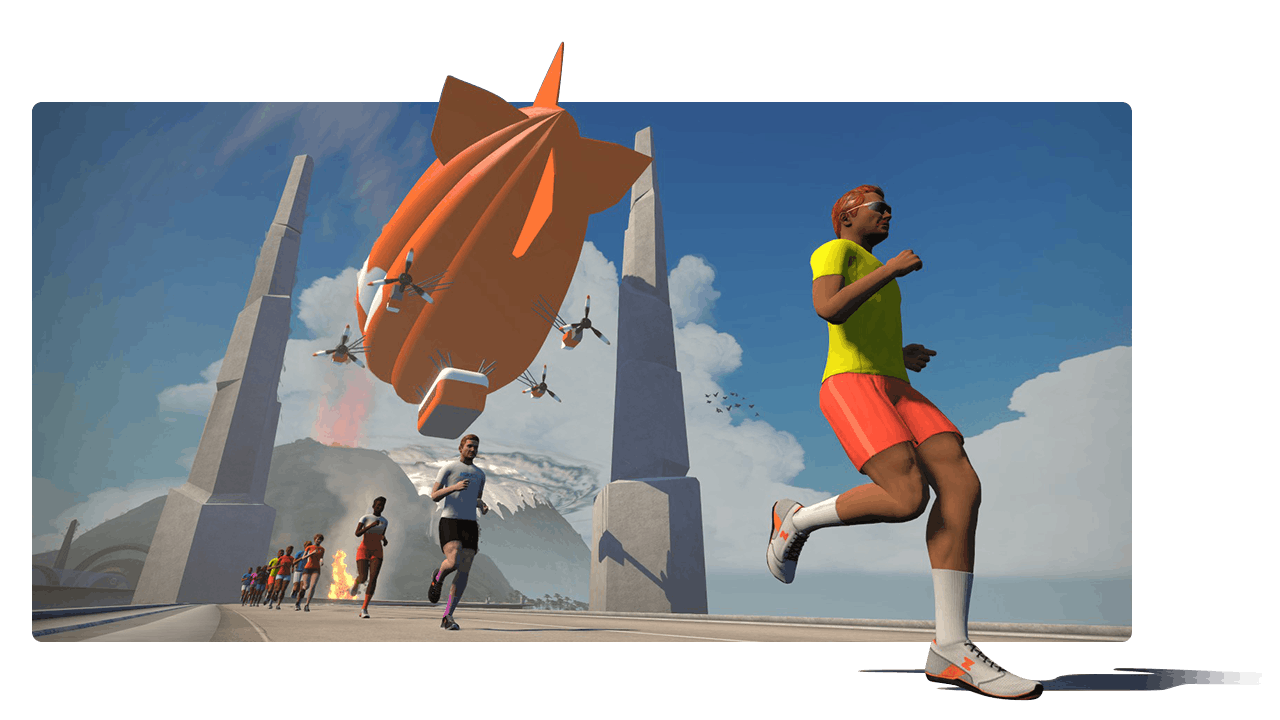 "Zwift is offering up something pretty unique that all runners should try at least once."