THIS MONTH ON
Zwift racing
Zwift Grand Prix
Come and watch Zwift's top community teams take part in the Zwift Grand Prix, a thrilling event series featuring new and exciting event formats which you won't want to miss!
Sept 23 - Round 1 Men's Race 
Sept 30 - Round 1 Women's Race
2023 UCI Cycling Esports World Championships hosted on Zwift
We are proud to host the third edition of the UCI Cycling Esports World Championships in February 2023. Hoping to secure a place on the start line? You're in the right place. The Qualification Pathway Races begin in October.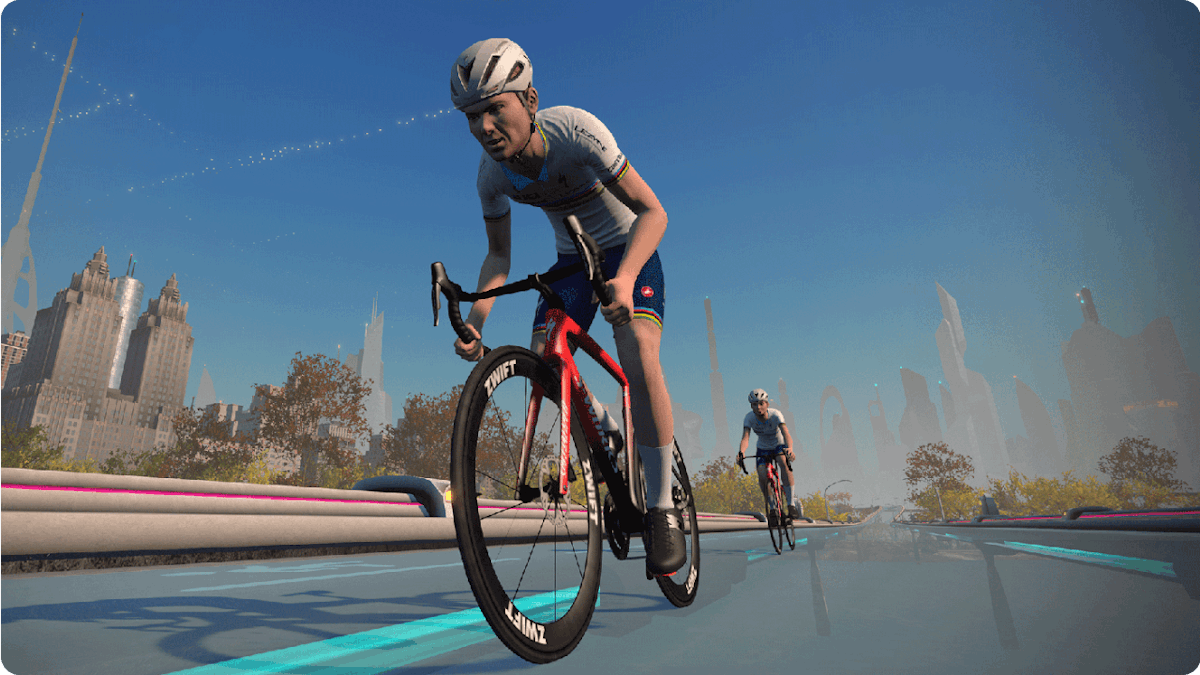 RACE TO TRAIN!
Racing on Zwift isn't just a great way to train—it's also fun! Race to build fitness, make friends, or level up as you embrace type-2 fun all year round!