TAKE A BREAK
With Coffee Stop you can now pause your Zwift ride for up to 3 minutes. Activate it from the action bar or Companion app and hop off to grab some water, hit the bathroom, or smash a coffee—your avatar will keep up with the group like it's defying the laws of physics. But hurry back, or you'll suffer the dreaded café legs!
JOIN YOUR FRIENDS
With Rider Teleport, if you're mid-ride, you can teleport directly to a friend. Or, with a RoboPacer, warm up, then jump to a harder RoboPacer when you're ready to work. Or, after an event, jump to a friendly RoboPacer for cooldown. Just make sure they are in the same world, and you'll be riding together in no time!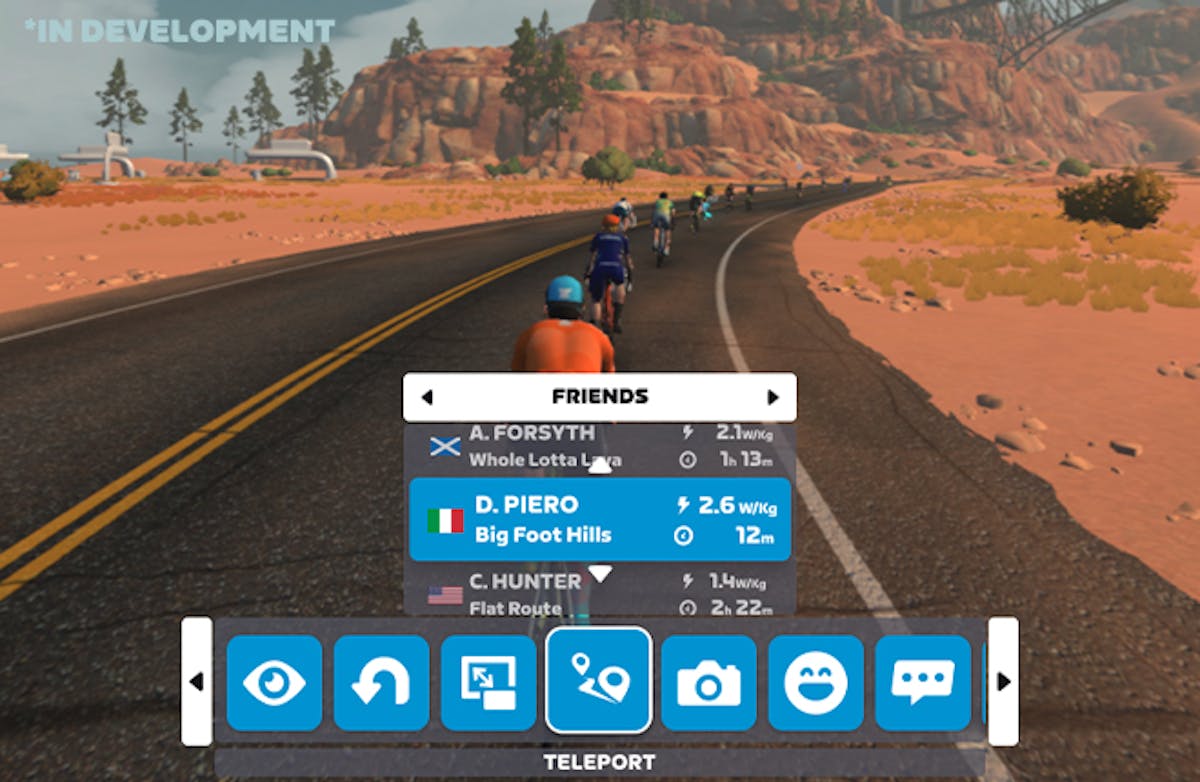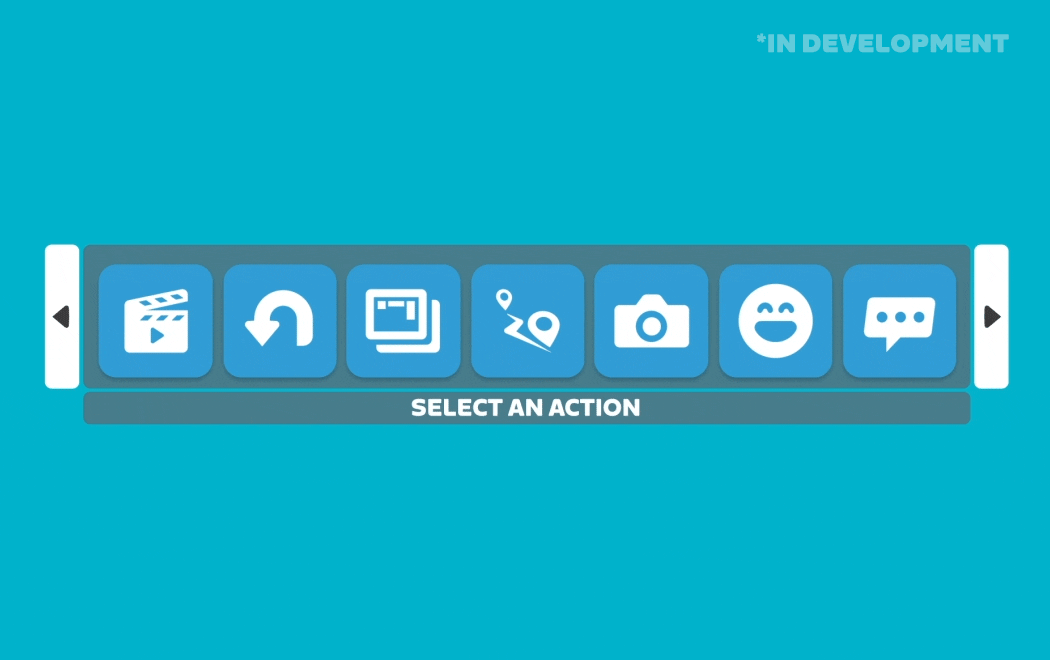 UPGRADED CONTROLS
The new action bar organizes Zwift functions into simple-to-use submenus, making it a breeze to give a ride-on, Teleport, or navigate your route.
KEEP EVERYONE TOGETHER
With Keep Everyone Together activated, you'll be cruisin' in harmony during club rides, no matter how wild the w/Kg output gets. No-drop-ride fans, time to celebrate!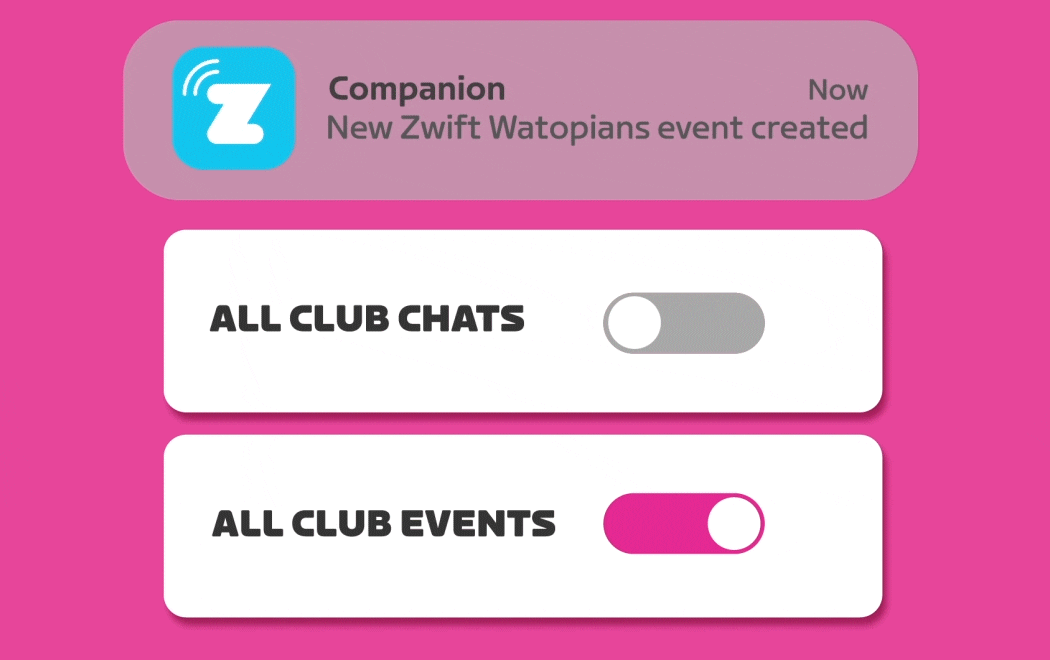 CONTROL CLUB NOTIFICATIONS
New Club Notifications Controls put you in charge of which Club Chats and events you're pinged about. Choose your favs without getting swamped by the rest!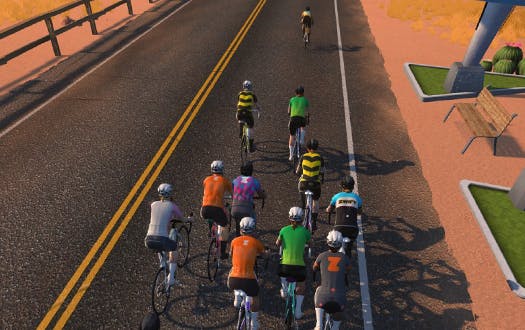 PELOTON PERFECTED
The new Pack Dynamics upgrade brings you smoother rides in the pack. Effortlessly move through the group, and say hello to more chances to solo off the front!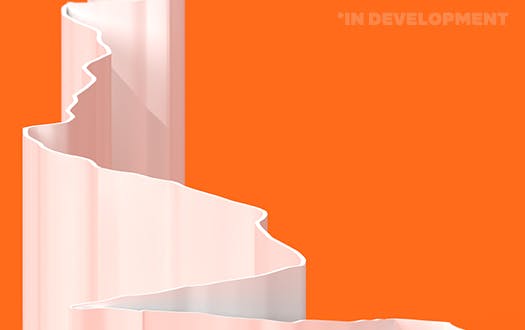 TRY REAL-WORLD CLIMBS
Ride through the portal and find yourself on some of the world's most famous climbs. Zwift has curated must-ride routes for the community to enjoy.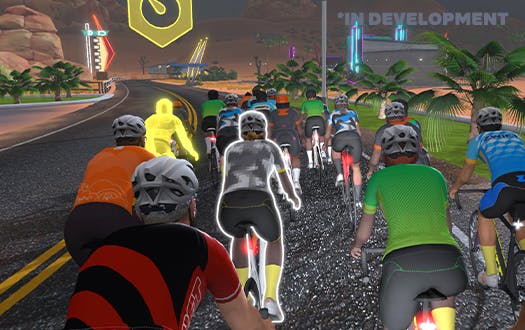 SPOT YOURSELF
Player Highlight pinpoints your avatar, Zwifters you follow, and ride leaders, with a halo that gets brighter in dense packs, and fades when you're solo.
Zwift
Spring Training 
Transform your indoor work into outdoor results with Zwift Spring Training. These highly effective workouts will sharpen your legs and open your lungs for an epic summer of riding.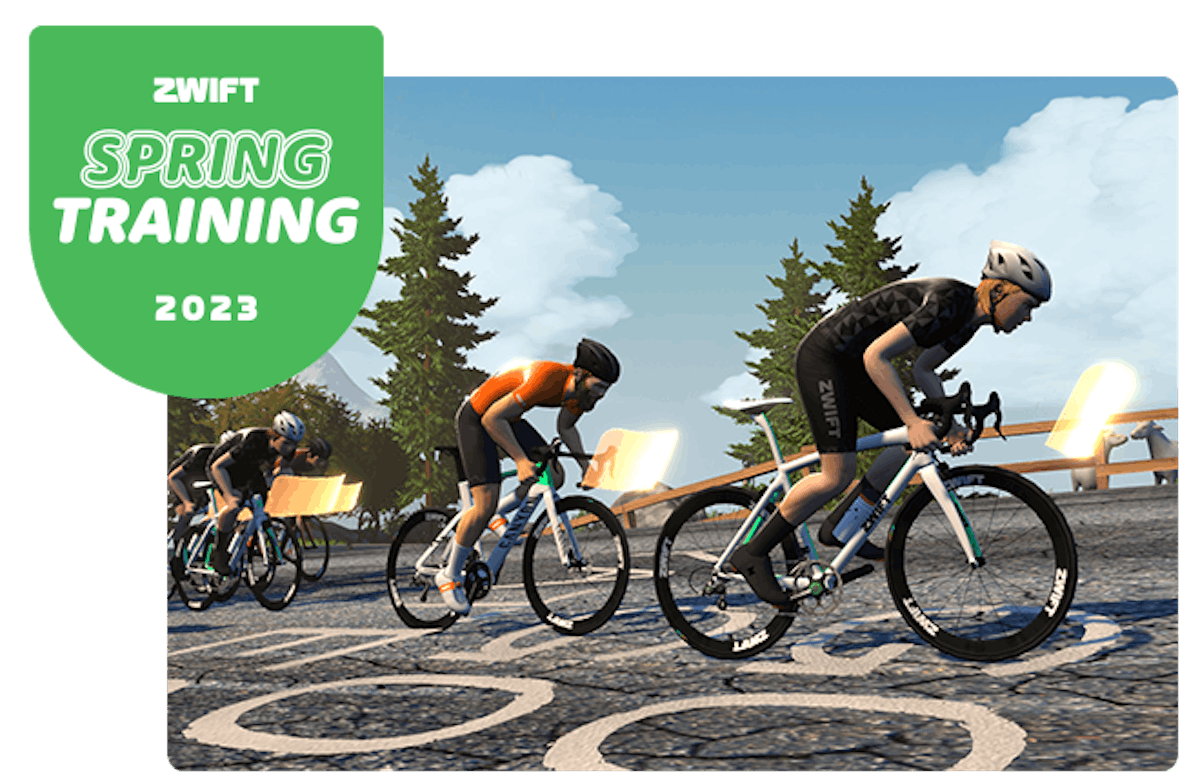 MORE EVENTS THIS SEASON
Keep the fun coming!
What is Teleport, and how does it work?
Teleport is a powerful new feature that lets you instantly join up with your friends or RoboPacers while riding on Zwift. With Teleport, you can quickly jump to the side of a Zwifter you follow or teleport to a new RoboPacer in the same world. Plus, after completing a workout or event, you can instantly warp to a nearby RoboPacer.
How do I Teleport?
Find which RoboPacers and Zwifters you can teleport to via the Teleport icon in the action bar. Select your destination, and your avatar will jump to their location. It's a quick and convenient way to join your friends or find a new group to ride with on Zwift.
Won't this feature allow members to cheat in races or events?
You will not be able to use Teleport during any race or event, and you will not be able to Teleport next to someone who is participating in a race or event.
What is Coffee Stop?
Coffee Stop gives you up to 3 minutes to step away from your ride for any reason. Grab a bottle, take a bathroom break, or even have a coffee without falling behind.
What is Player Highlight?
Player Highlight is a dynamic feature on Zwift that helps you easily locate your friends and ride leaders. It works by highlighting their avatars in dense packs and fading them out when riding solo.