NEW WORLD COMING SOON: SCOTLAND
Zwift's Scotland map is coming this February! Be a part of cycling history when the 2023 UCI Cycling Esports World Championships comes to Zwift on February 18. Join community events to access the new world before the UCI racing commences, to catch all the Scottish-inspired scenery and the virtual Glasgow architecture.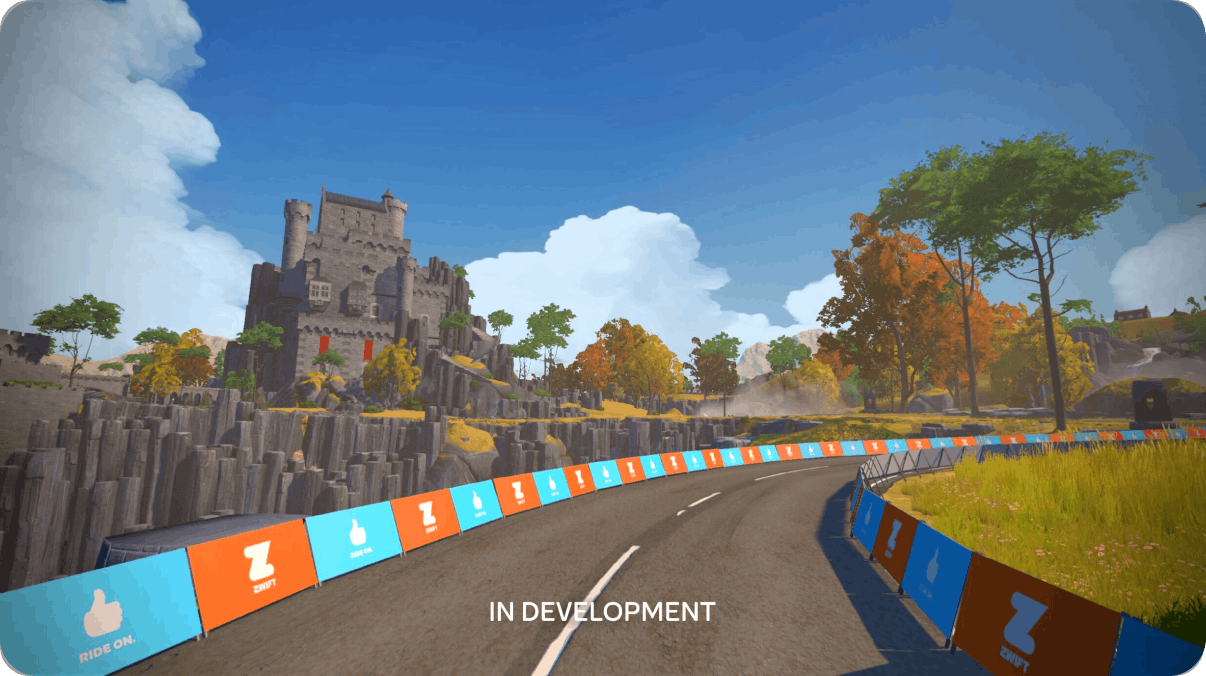 ZWIFT FOR YOU
Zwift is helping you quickly find the right ride to do right now. With a dedicated row on the homescreen, Zwift will soon help you discover content that you'll love!
Personal Leaderboard
The Zwift Companion app is about to get a significant upgrade—a personal leaderboard. Here you'll be able to see your time on every Zwift segment, challenge yourself to beat your previous performances, and track your progress. In the future, you will see your time compared to your friends and fellow Zwifters.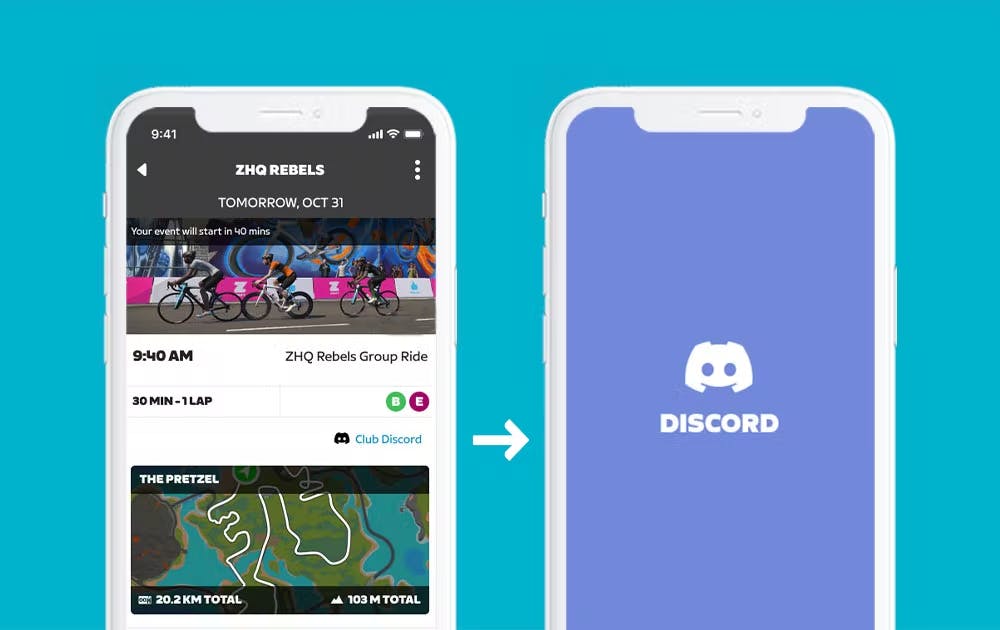 Voice Chat With Discord
Zwift is elevating your club ride experience by making it easy to connect with other Zwifters via Discord: The leading platform for voice chat and messaging. Clubs can now seamlessly integrate Discord links via the Zwift Companion app to improve communications.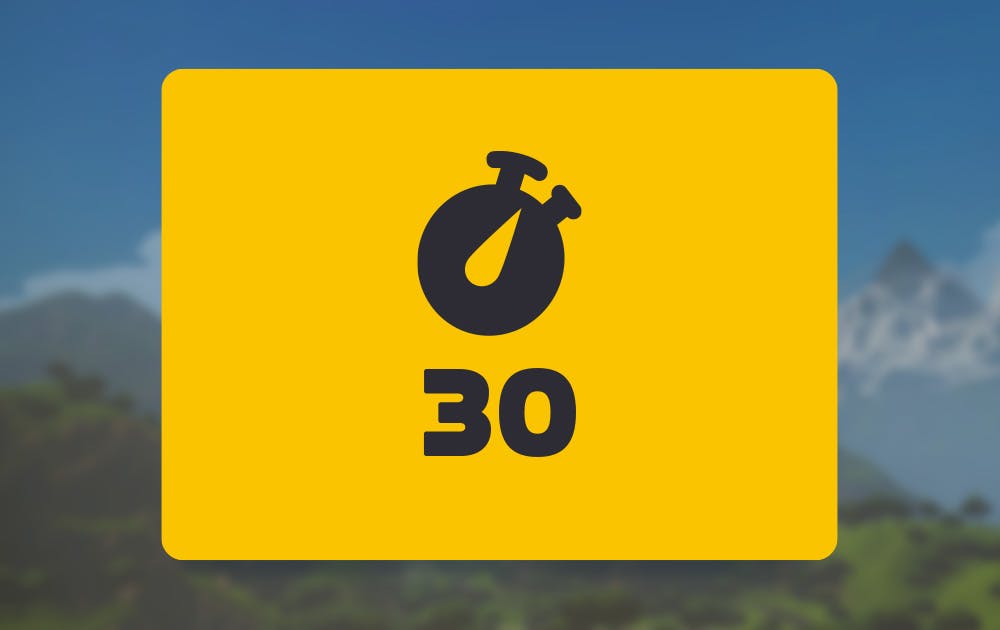 WORKOUT IN UNDER 30-MINUTES
Time-crunched Zwifters rejoice! Zwift has recently doubled the number of under 30-minute workouts available on demand, making it easy to squeeze in a workout when time isn't on your side.
JOIN A ZWIFTER
Join a Zwifter is back! You can now easily join your friends who are riding or running on Zwift. Whether it's your usual ride crew, a pro, or a celebrity, joining them is just a click away.

MORE EVENTS THIS SEASON
Big Rides and Bigger Competition
Tour de Zwift | January

Roll into the new year with one of Zwift's largest events, Tour de Zwift. Join the tour's eight stages, and you'll explore all the rollers, climbs, flats, mountains, and gravel Zwift offers. Pick up the IRL kit from Pedal Mafia and match your avatar.

Scotland Recon | February

While the Scotland world will feature this year's UCI Cycling Esports World Championships, it's also for all Zwifters to enjoy. There will be events for all paces, whether you like to take in the scenery or have a need for speed.

2023 UCI Cycling Esports World Championships | February

The UCI Cycling Esports World Championships return on February 18 with an exciting new format. Watch the world's best men and women compete for the coveted UCI rainbow jersey.
FAQ
What is "For You"?
For You is a new row on the Zwift homescreen that will contain a personalized collection of experiences that we believe matches the way you prefer to Zwift – RoboPacer groups at your speed, suggested workouts and routes, events you've signed up for, and joining Zwifters you follow.
What can I expect to see on the leaderboards?
Initially, you will see your current time on the segment compared to previous efforts. In the future, you may be able to see other kinds of data.
Will the "Join a Zwifter" feature be permanent in Zwift?
Yes, Join a Zwifter will remain a feature of Zwift going forward.
How will Discord help my club?
Zwifters are clever and have been finding ways to integrate Discord links in order to enable easy voice chat for years.We hope that by integrating Discord links directly into clubs, club members will be able to chat more easily while riding.
Why is Zwift creating a Scotland Map?
We created the Scotland map in conjunction with the UCI Cycling World Championships, to be held in Glasgow. In 2023, the UCI Cycling Esports World Championships, will be held on our Scotland map, making 2023 the first year that the World Championships for nearly all cycling disciplines will take place in the same environments. The new map is based on Scotland and also includes features that will allow it to host the most dynamic virtual racing that's ever been held on Zwift.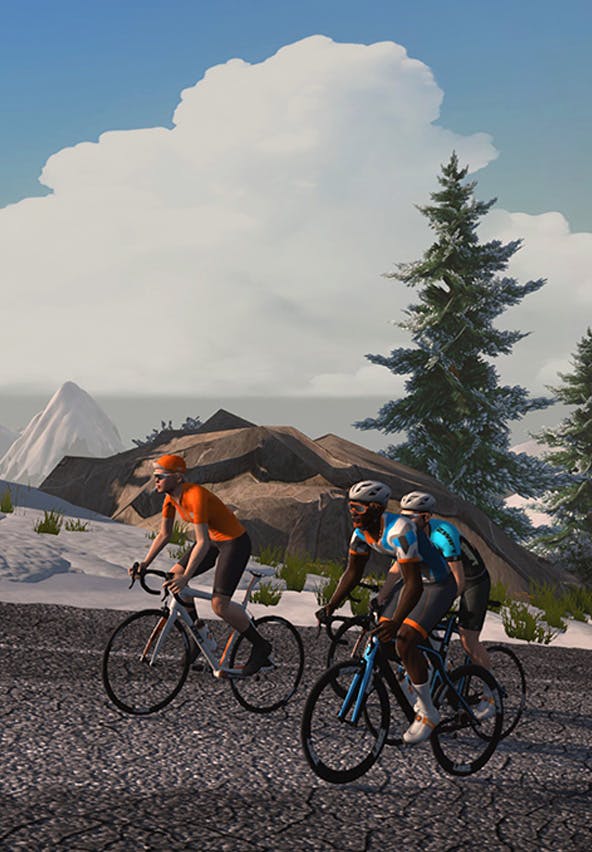 emoji Icons: © emoji company GmbH. All rights reserved