Hub with 1-Year
Zwift Membership
Zwift Hub now comes with a 1-Year Zwift membership—making it the most value-packed smart trainer yet. Jump on, and get straight to hitting your fitness goals.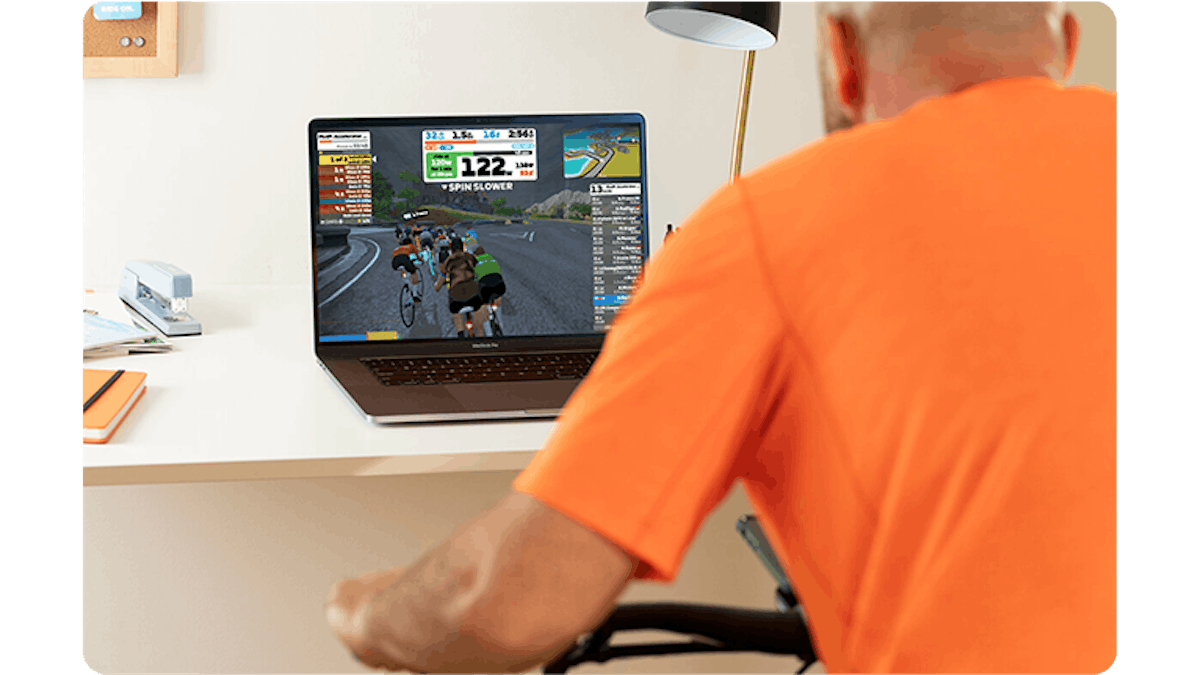 Watopia is
Getting Bigger
Your favorite cycling destination is getting new roads! Enjoy some of the best views in all of Watopia as you cruise miles and miles of flat, fast, tarmac on this brand-new coastal expressway from Fuego Flats to the Mayan Jungle.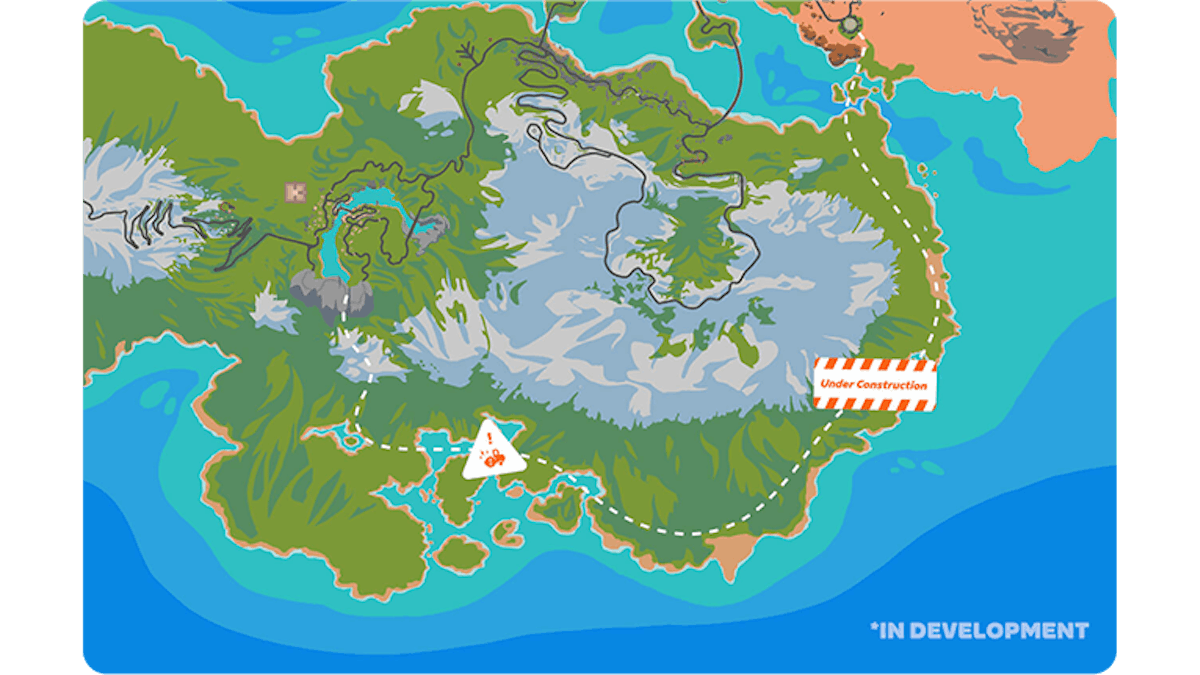 Double XP,
On Demand
Chasing a new bike or a new level? Tour of Watopia is your one chance to earn double XP with on-demand stages that help you level up faster. Check out all the routes this October.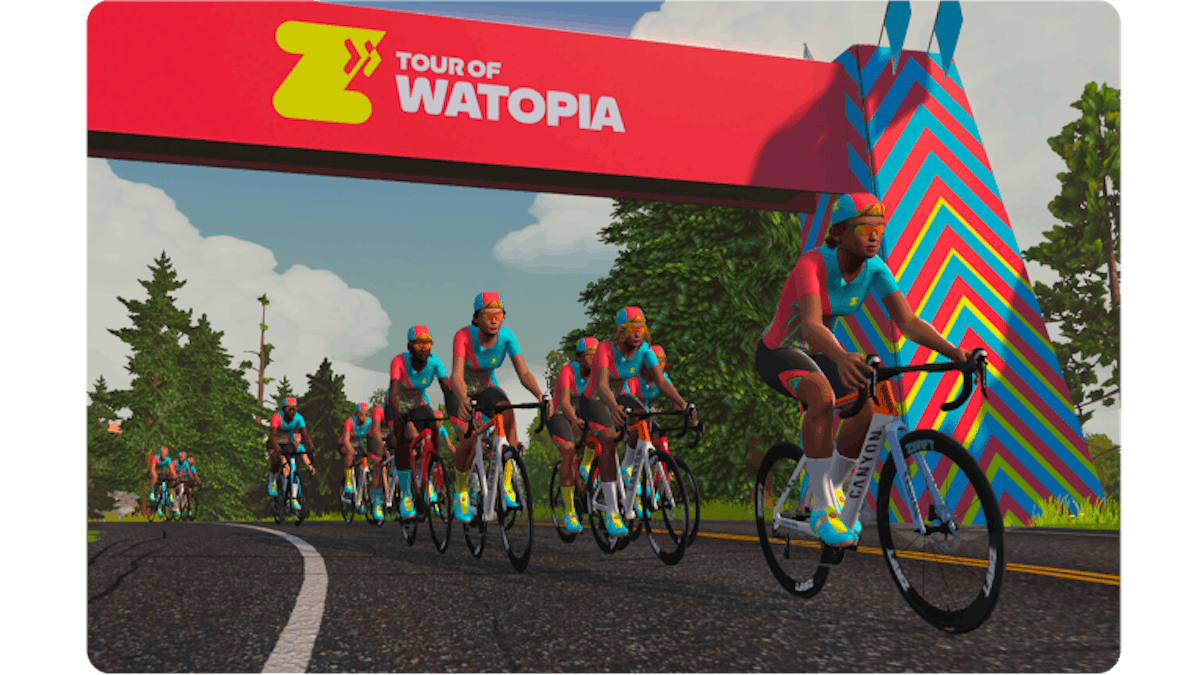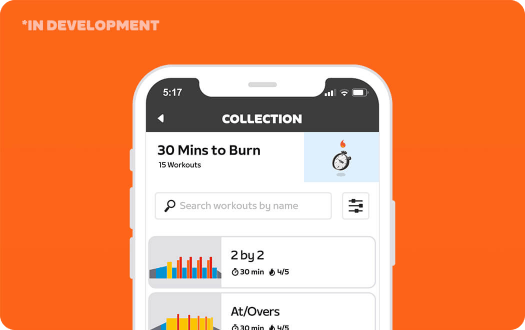 BROWSE WORKOUTS
WITH EASE
You can now check out all of Zwift's workouts in the Companion app. With loads to choose from, it's easy to find the best ones for your goals and level up your fitness.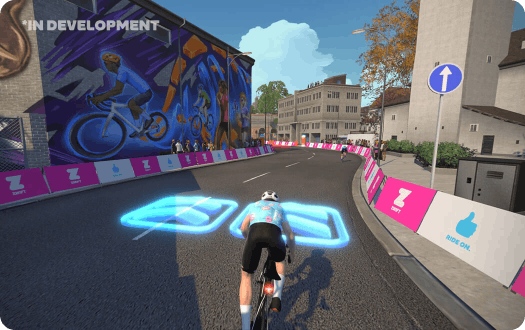 STEER YOUR WAY TO SUCCESS
The Zwift Play Beta experience comes to Crit City and Repack Rush! Tell us your thoughts after using a combination of fitness, steering, and braking as you race for the podium.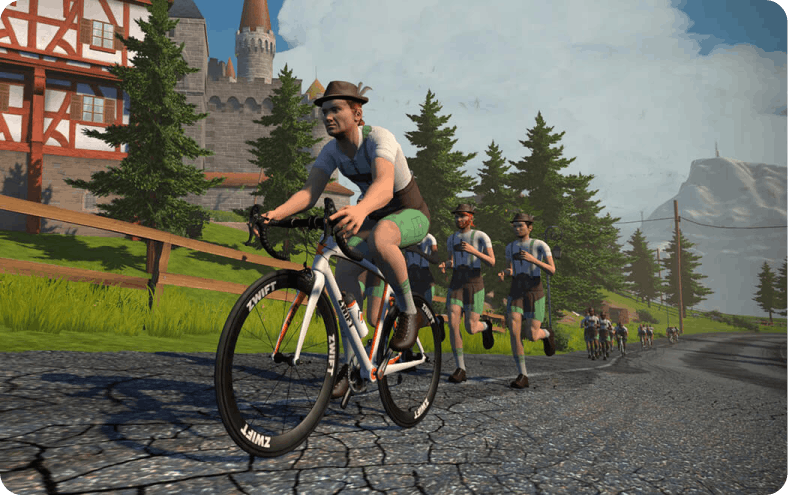 ZWIFT RIDE SERIES:
PRETZELFEST
Join us for Pretzelfest 2023! We're talking "Pretzel" routes, an Oktoberfest vibe, and four stages from 9/4 through 10/1. Sign up for any 45-minute hammerfest, and the Lederhosen kit is yours. Prost!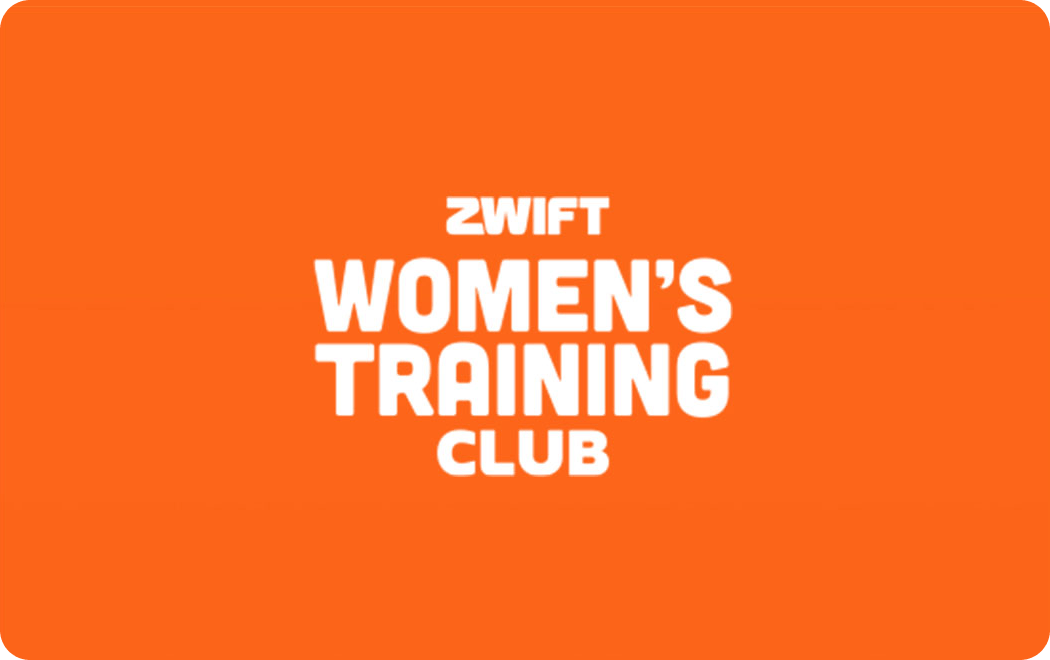 WOMEN'S TRAINING CLUB
The Women's Training Club combines fitness, friends, and fun. Get more out of your Zwifting with a schedule of group workouts and recovery rides designed by world-class coaches like Kristin Armstrong.
How Do
You Stack Up?
This fall, we're testing Zwift Racing Score, which is designed to deliver more accurate ways to measure strength. Race against others with similar abilities, then check the results post-race to see if you improved your score.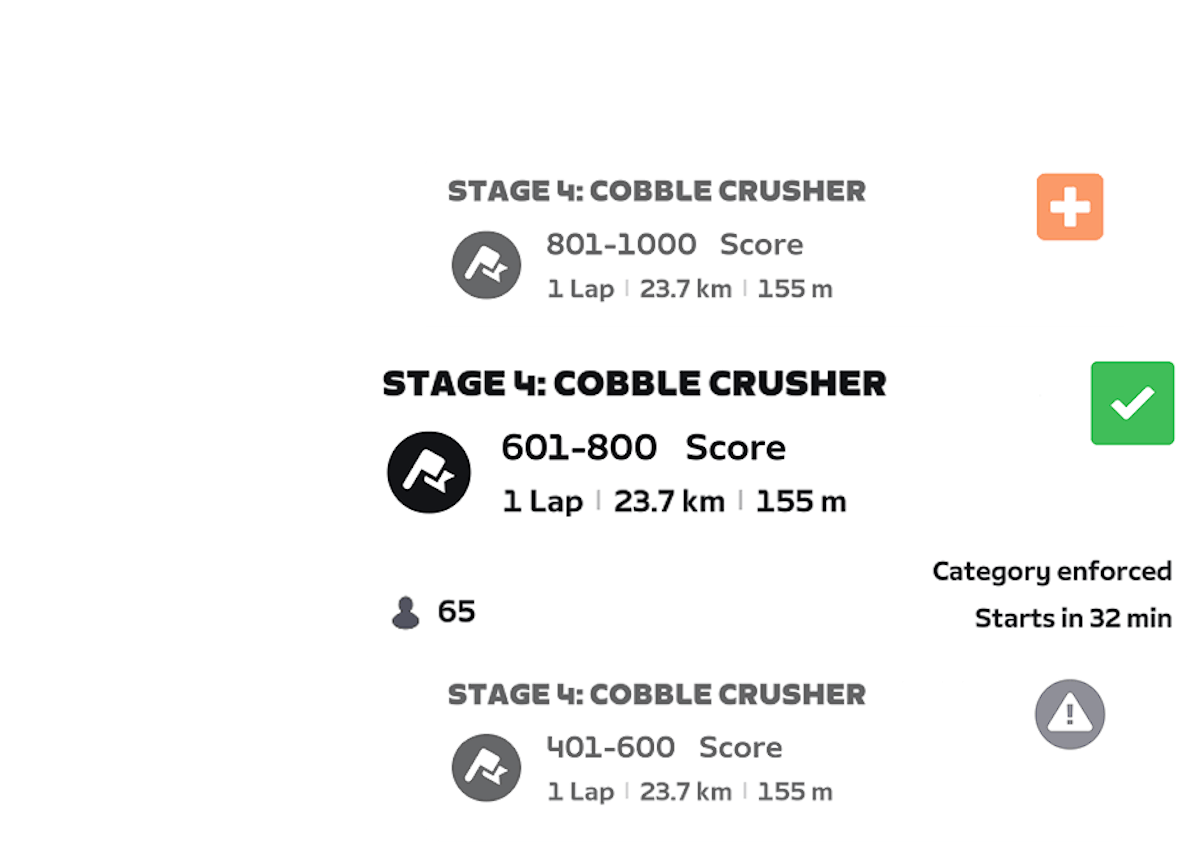 Serious Training.
Big Rewards.
Looking to gain fitness or even earn a pro contract? Zwift Academy is back with a challenging new program that rewards you with serious gains and exclusive unlocks. Got what it takes?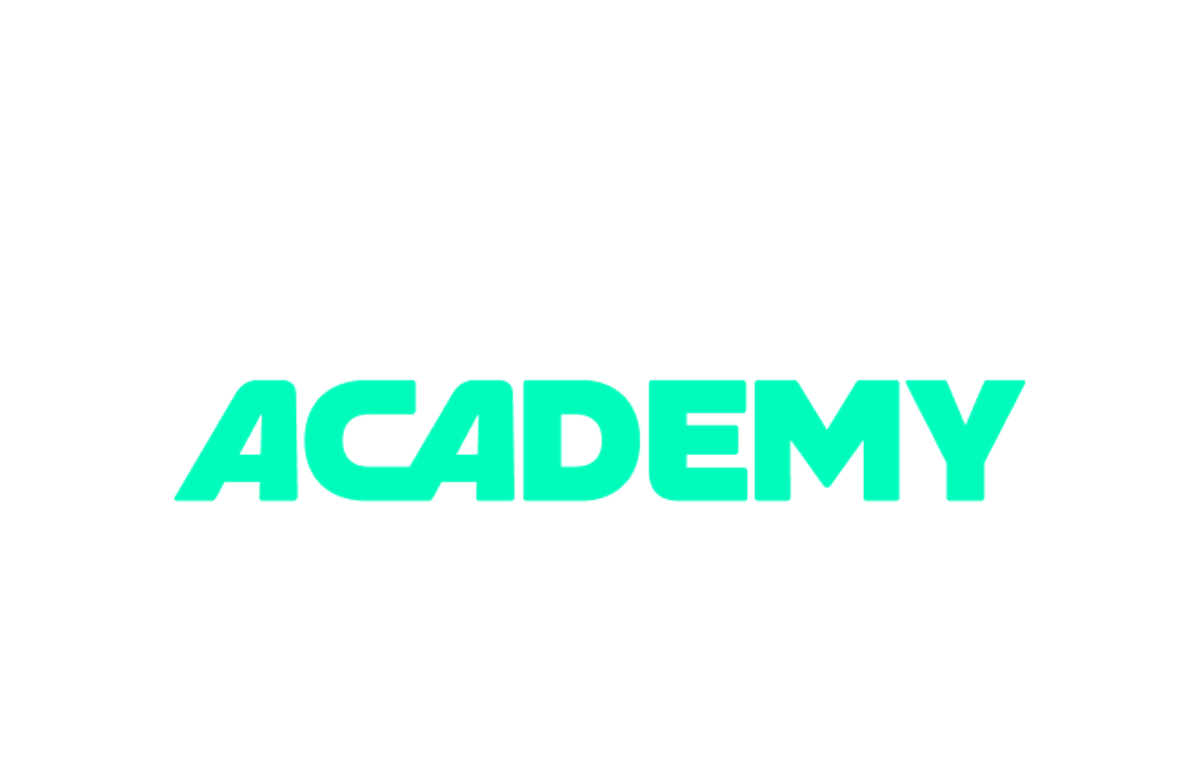 When is the Tour of Watopia?
Tour of Watopia begins October 2 and ends November 12.
What can I look forward to with the Watopia Expansion?
New flat roads and longer routes that showcase all of Watopia.
Where can I learn more about Zwift Racing Score?
 To learn more about Zwift Racing Score, click here.
What changes have been made to Crit City?
The option to race on City City with added gamification of boost pads and hazards brings a whole new dynamic to racing. The ability to race against others in a steering-only environment with features to aid your race speed and hazards to avoid brings in a whole new level of strategy, making the race different and fresh every time.
What's changing with Repack Rush?
The new gamified race will be coming this season in events. Hit the boost pads, avoid the hazards, and snag as many of the time bonuses as you can, the fastest race time with deductions wins!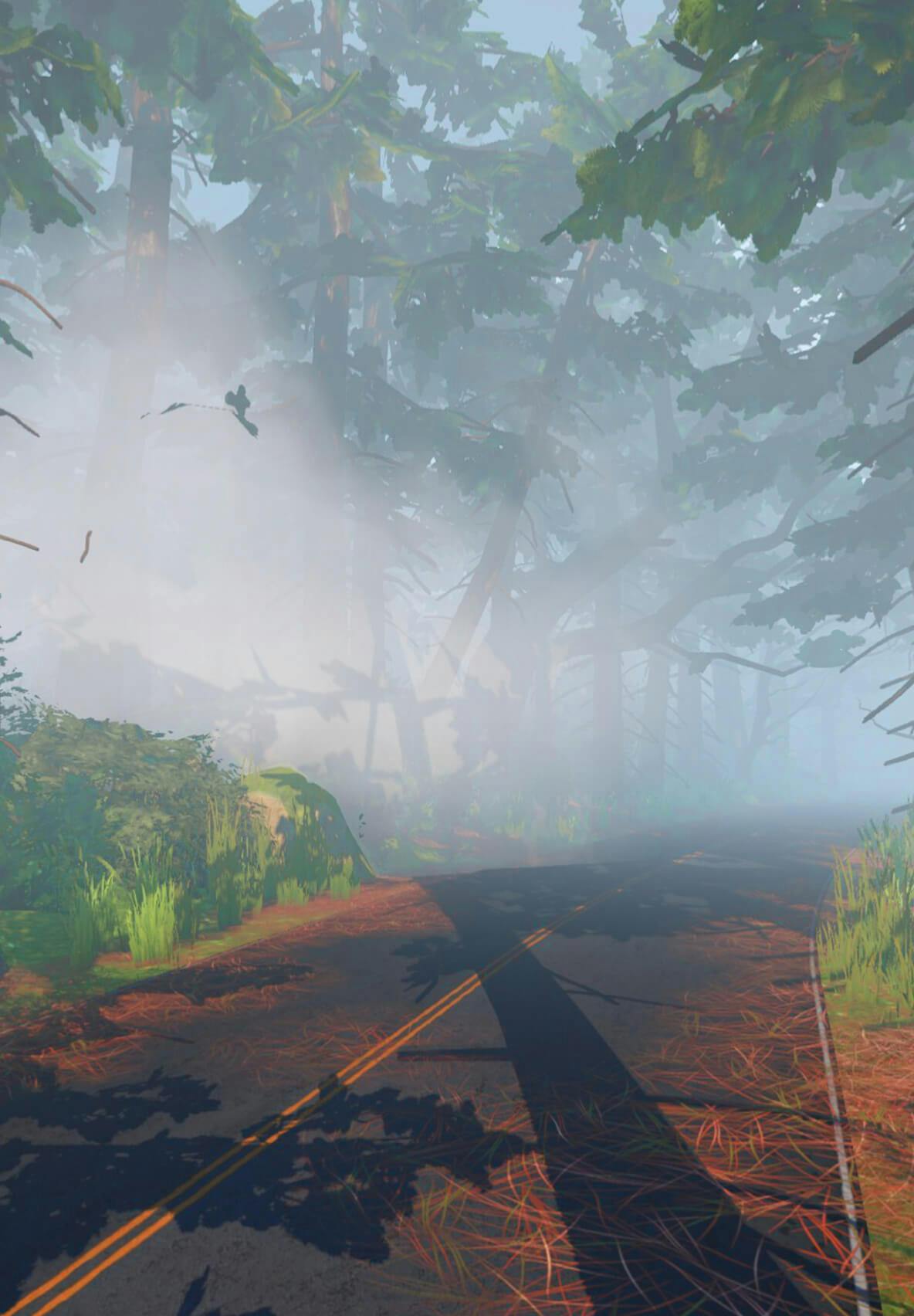 GIVE A MONTH,
GET A MONTH
Have a friend, coworker, or family member
who rides? Hook them up via the Zwift
Referral Program! With your unique link,
they'll get 30 days free, and when they
subscribe, you get 30 days free too. Earn
up to 5 free months per year.