RIDE THE TOUR
Tear across the flats, conquer the biggest climbs, and explore new roads in Watopia. Check off stages by knocking out a ride on-demand or joining a Tour of Watopia, ZRacing, or club event to get double XP on your schedule.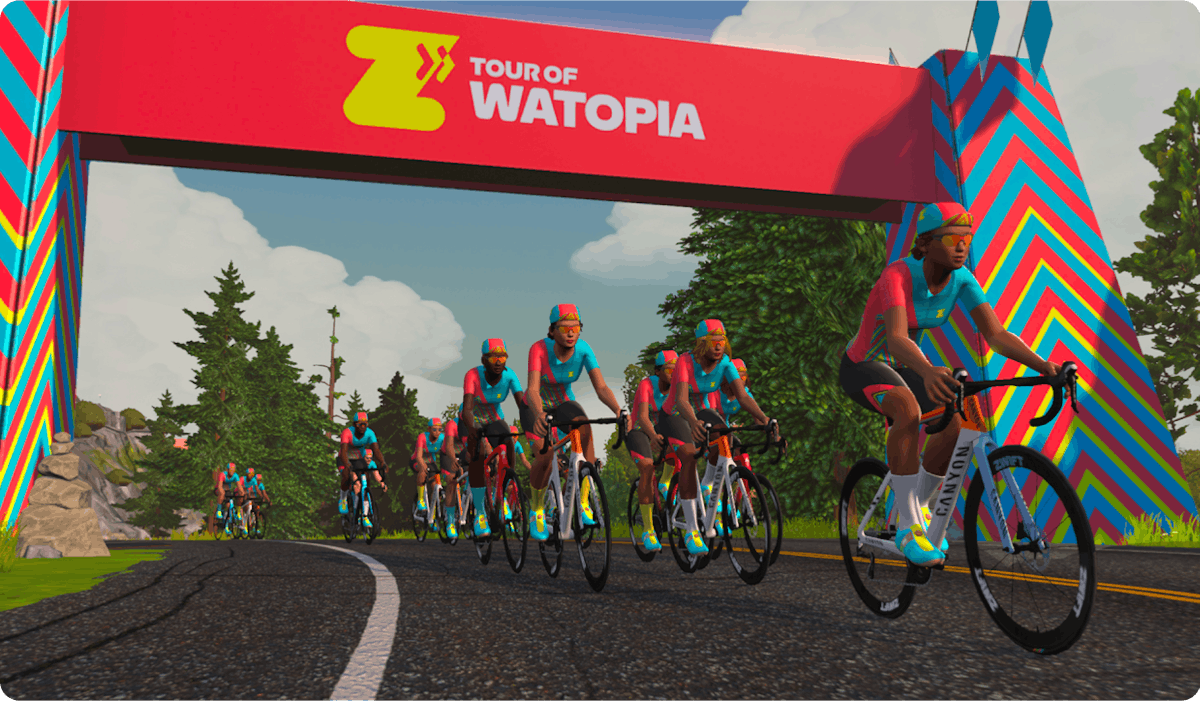 RUN THE TOUR
Lace up and find your stride across magical forests, mystic ruins, and roads old and new. Double dip on the fun as you earn double XP during this five-stage tour and level up on-demand.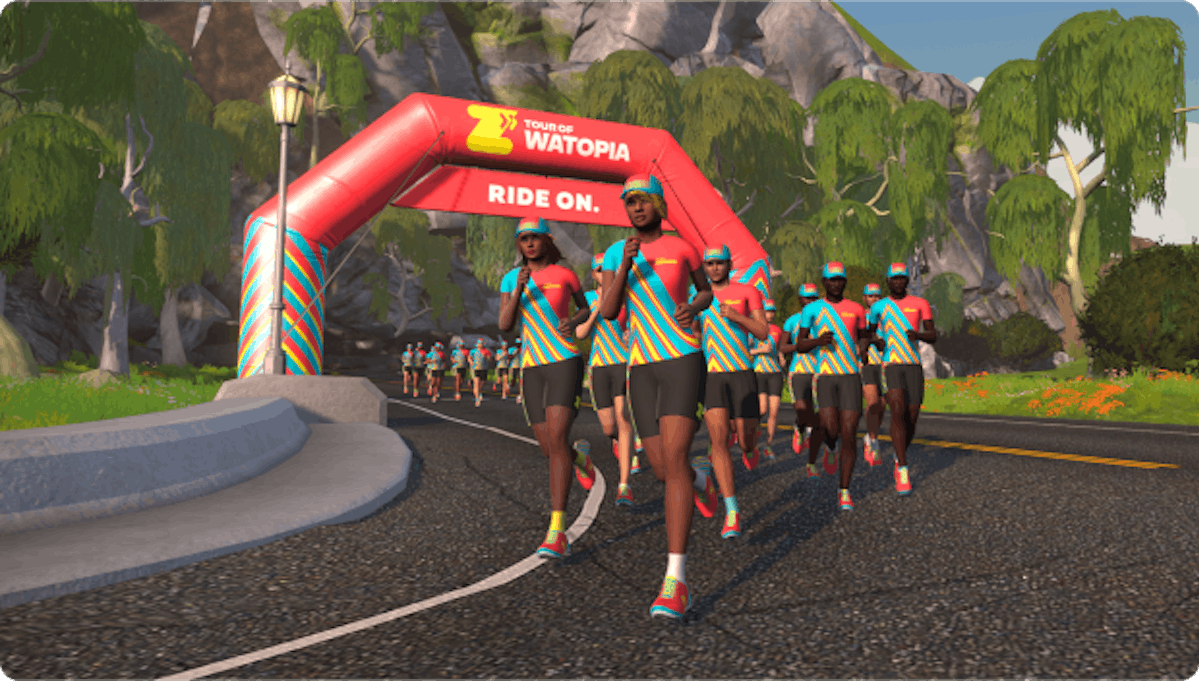 FAQ
When does Tour of Watopia start and finish?
The Tour of Watopia starts October 2, 2023 at 15:00 UTC and ends November 13, 2023 at 05:00 UTC.
What does on-demand mean?
Having the Tour of Watopia on-demand gives you the flexibility to do rides on your own time. Hop on and freeride, explore with a club, or knock out a group adventure by joining a scheduled event—this is our favorite way to Tour! Complete one of the routes to earn credit for a stage or all of the routes to take advantage of the double XP!
What do I need in order to participate in Tour of Watopia?
Please make sure you are on the latest game version. You can learn more about checking your game version here.
What is XP and what can I do with it?
XP stands for Experience Points. Every time you ride or run on Zwift, you will automatically accrue XP—which then pops up next to the Rider Experience Bar. To learn more about where to locate your XP, check out this article for ride and this article for run.
As you gain XP and level up, you will earn level-locked gear in your garage to use to customize your Avatar. To learn more about leveling up, check out this article for ride and this article for run.