the mission
We're counting down the days to the Tour de France Femmes avec Zwift! Join the #NEWRULES Mission and ride 100 km to celebrate 100 days until the start of the big race. Complete the full  100 km between April 15 at 8am PT and May 15 at 11:59pm PT, and you'll be entered to win a grand prize: Two winners will score a VIP Thomson Bike Tours trip to watch the Tour de France Femmes avec Zwift live and ride on some of the most iconic roads of France!
Want to double your odds? Join one of the #NEWRULES Series Rides to get another entry for the grand prize! Plus, you'll unlock the Watch the Femmes cap and socks by completing any of the series rides.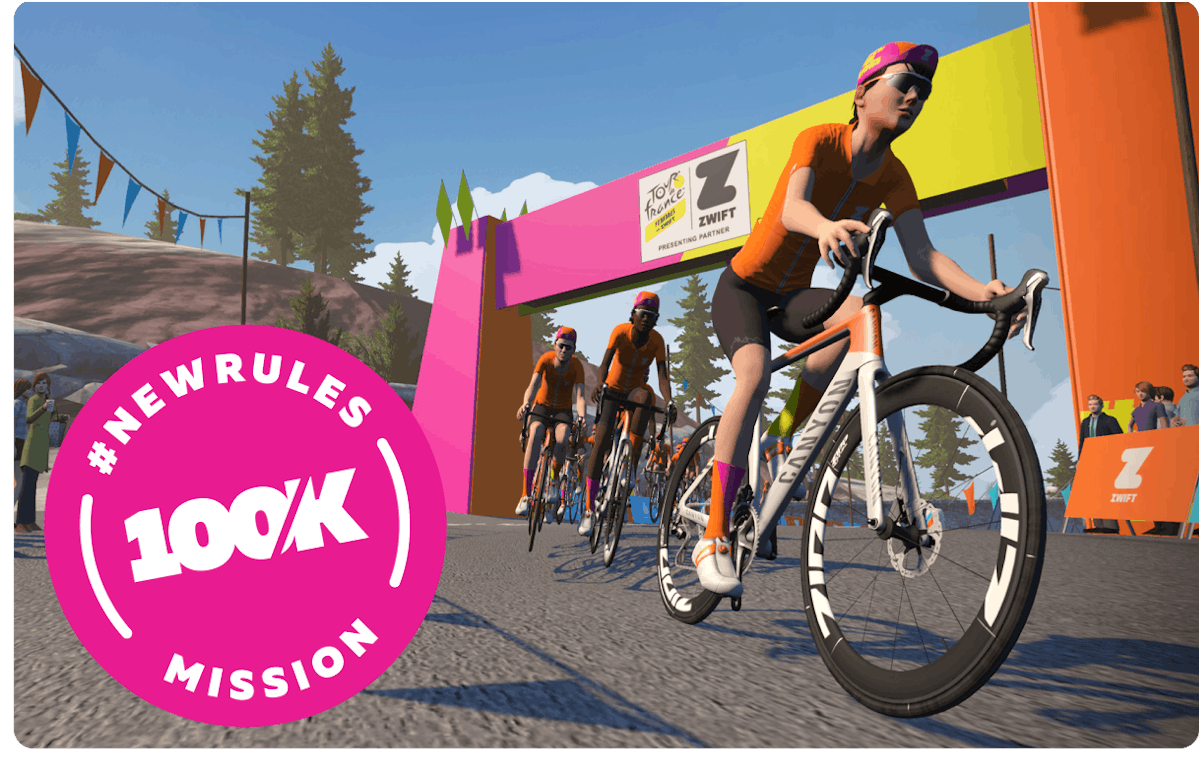 About thomson
bike tours
Thomson Bike Tours believes that the most important part of any trip is the ride. Their trips have earned them the status of number one Official Premium Tour Operator to the greatest race on earth. From the VIP Departure and Arrival villages to their private hospitality marquees on the roadside, from the extensive, fully supported ride program to the best planned routes on famous climbs and unknown cols alike. Thomson Bike Tours is recognized as the best way to experience the Tour de France, and this year, the Tour de France Femmes avec Zwift.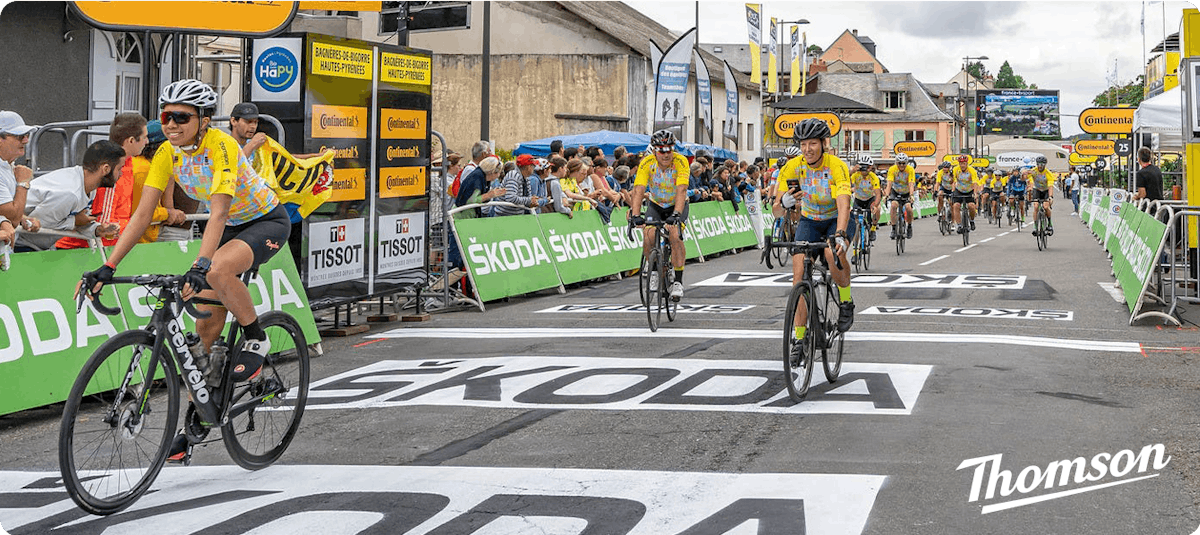 Watch the femmes Podcast Rides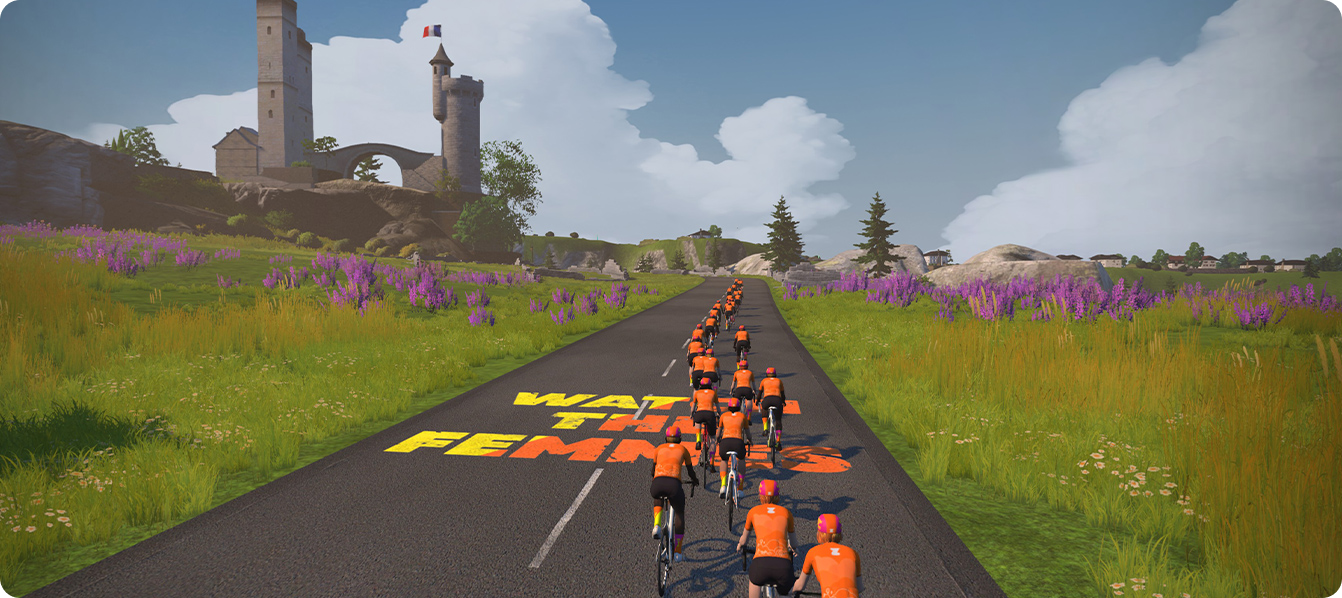 The "Watch the Femmes" Podcast Rides feature episodes of the Cycling Tips Freewheeling podcast, which covers the women's WorldTour with legendary ex-pros Abby Mickey, Loren Rowney, Gracie Elvin, and journalist Amy Jones.
Event Information:
50 min Rides
Every Weekend, April 16 - May 15, starting at midnight UTC, with rides starting every 2 hours
Get to Know a Pro Rides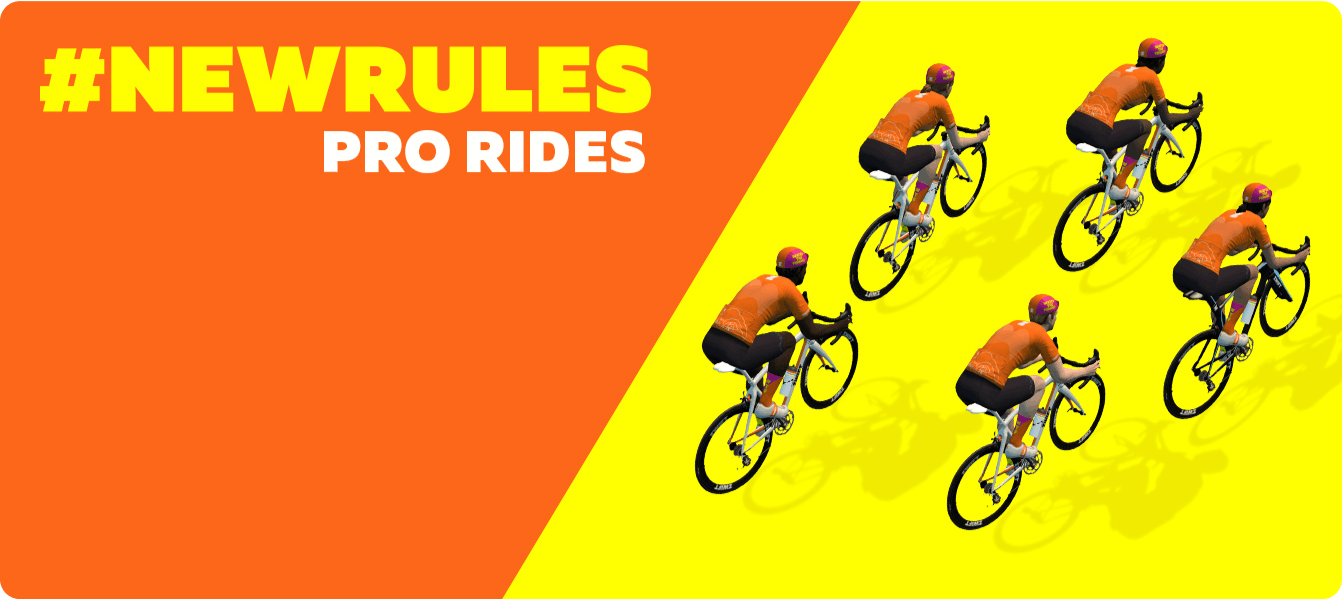 The Get to Know a Pro Rides let you work towards your 100 km distance goal alongside some of the best female cyclists in history. Rotating ex-pros will interview surprise UCI Women's WorldTour pro guests— you'll get to ride with them and follow the convo. Turn your fan up and get your workout on. We have a superstar line up of ex-pro leaders: Kristin Armstrong, Gracie Elvin, Loren Rowney and Alison Tetrick.
Event Information:
45 min social rides
4 x week, same times every week
Tues, Wed and Thursday UTC
FAQ
Do I need to register for this Mission?
Yes! Then you'll need to ride 100 km between April 15 at 8am PT and May 15 at 11:59pm PT, and your rides will count toward mission completion.
When will winners be announced?
Winners will be notified around the end of May, and publicly announced mid-to-late-June.
How do I increase my chances of winning a grand-prize trip?
Sign up and complete the Mission to earn one entry. Completing a ride in the event series as part of the mission earns a second entry. But you must complete the 100 km mission to be entered to win.