Two Epic Battles!
February 26th

The fastest pros throw down in a 50 KM battle for the rainbow jersey on NYC's Knickerbocker course.
The Competitors
The fastest esports racers battle for the rainbow jersey.
This race will feature top cycling esports athletes from around the world, members of our Zwift community with big dreams, and some of the biggest names in women's cycling. 
All eyes will be on the defending champion Ashleigh Moolman-Pasio in the women's race. Former Zwift Academy winner Ella Harris, community member Mary Wilkinson, and strong riders like Shayna Powless, Sarah Gigante have other ideas.

The men's race is full of talent from Zwift Academy winner and Alepecin-Fenix pro Jay Vine, L39ION of Los Angeles' Freddy Ovett, and many more!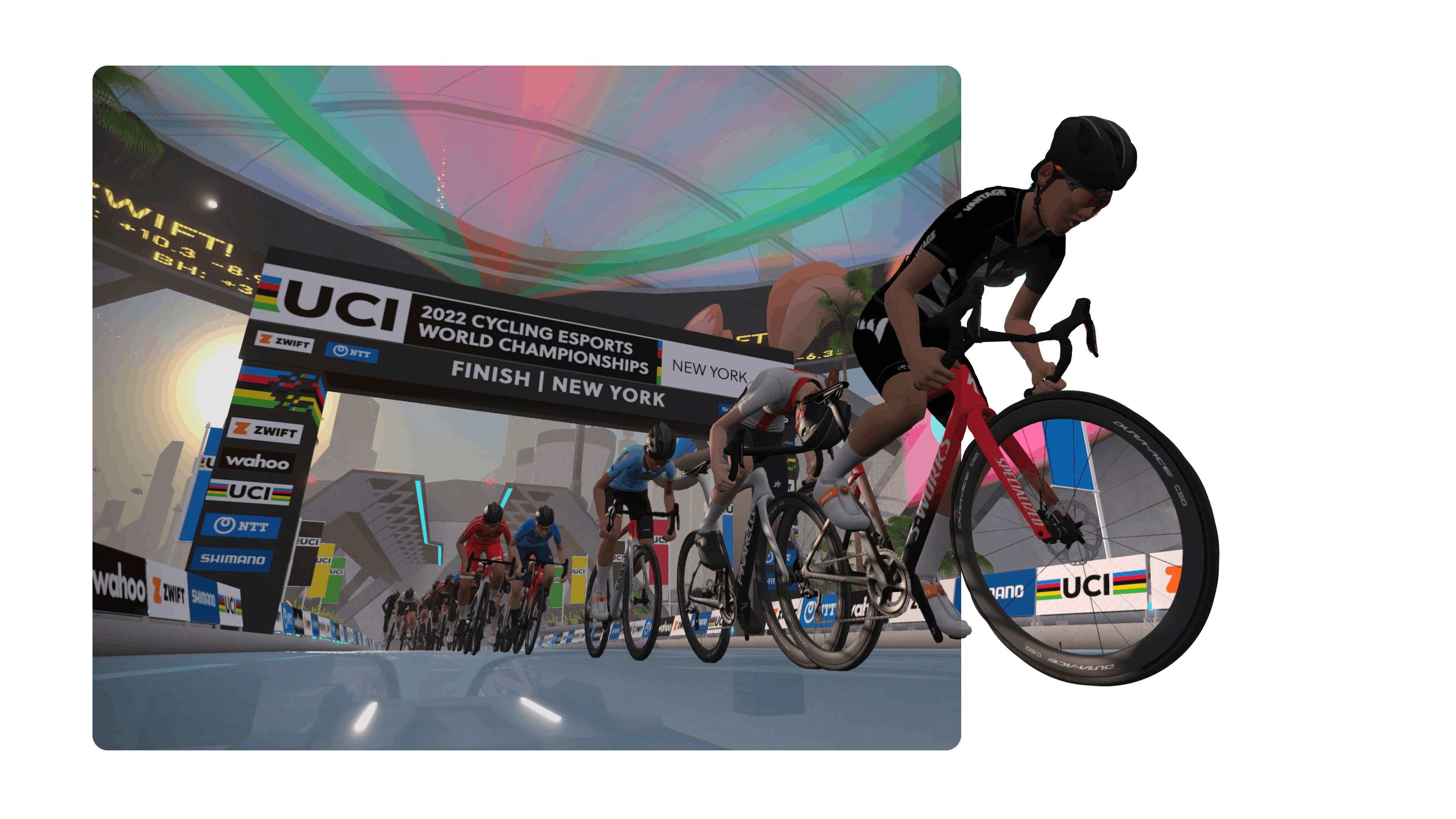 Ride the Course with NTT, Shimano, and Wahoo
Join brand ambassadors and racers who are lining up for this year's World Championship for a pre ride of NYC's Knickerbocker together.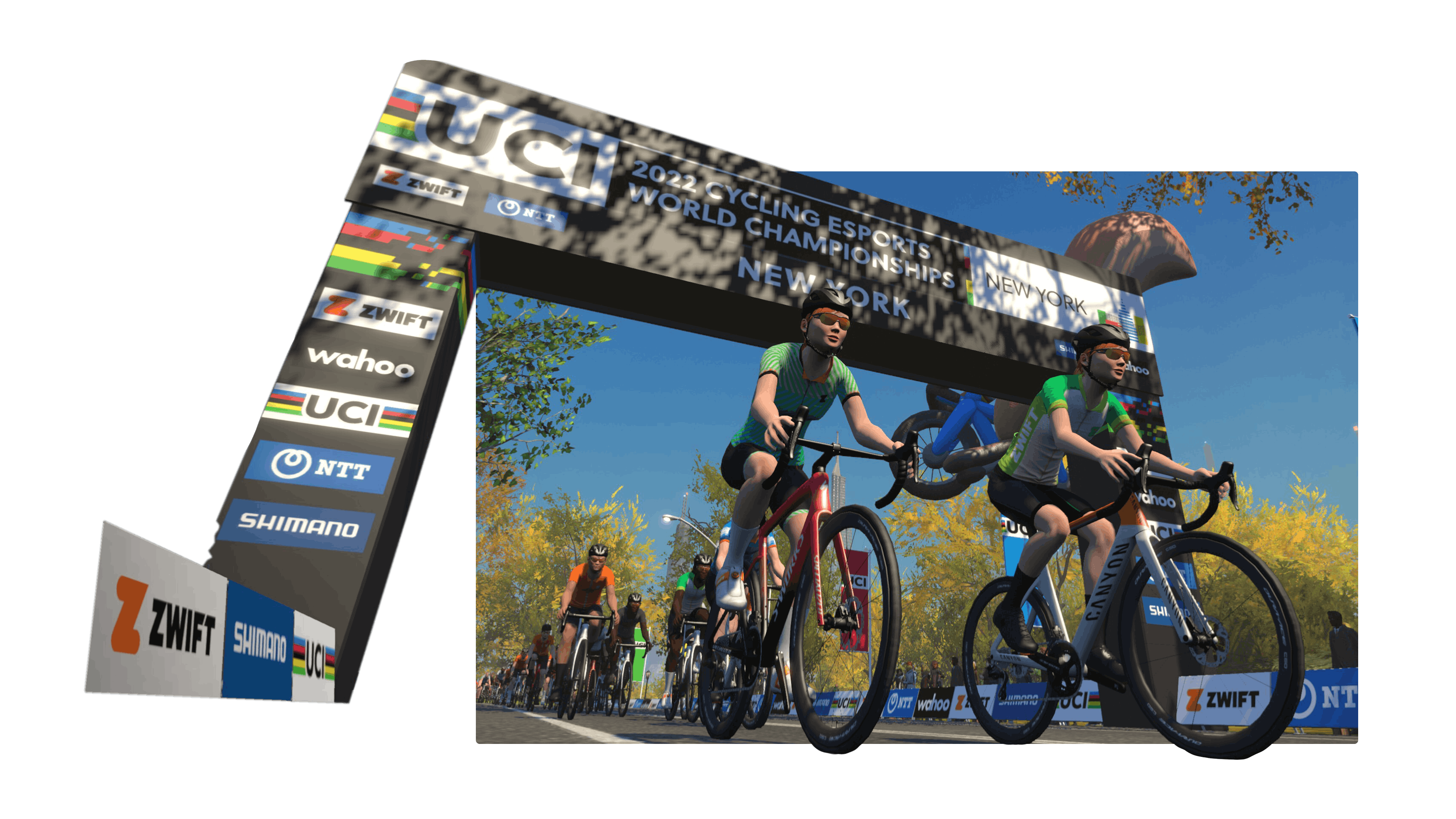 Recon Rides
Test ride the race course while you learn about some of the competitors. You'll hear some predictions from  three-time Olympic Gold Medalist Kristin Armstrong, Grand Tour stage winner Nico Roche, and pro cyclist turned coach Matt Rowe.
And don't miss a special episode with UCI's head of Innovation, Mick Rogers. 
The fun starts on Valentine's Day and end on February 26.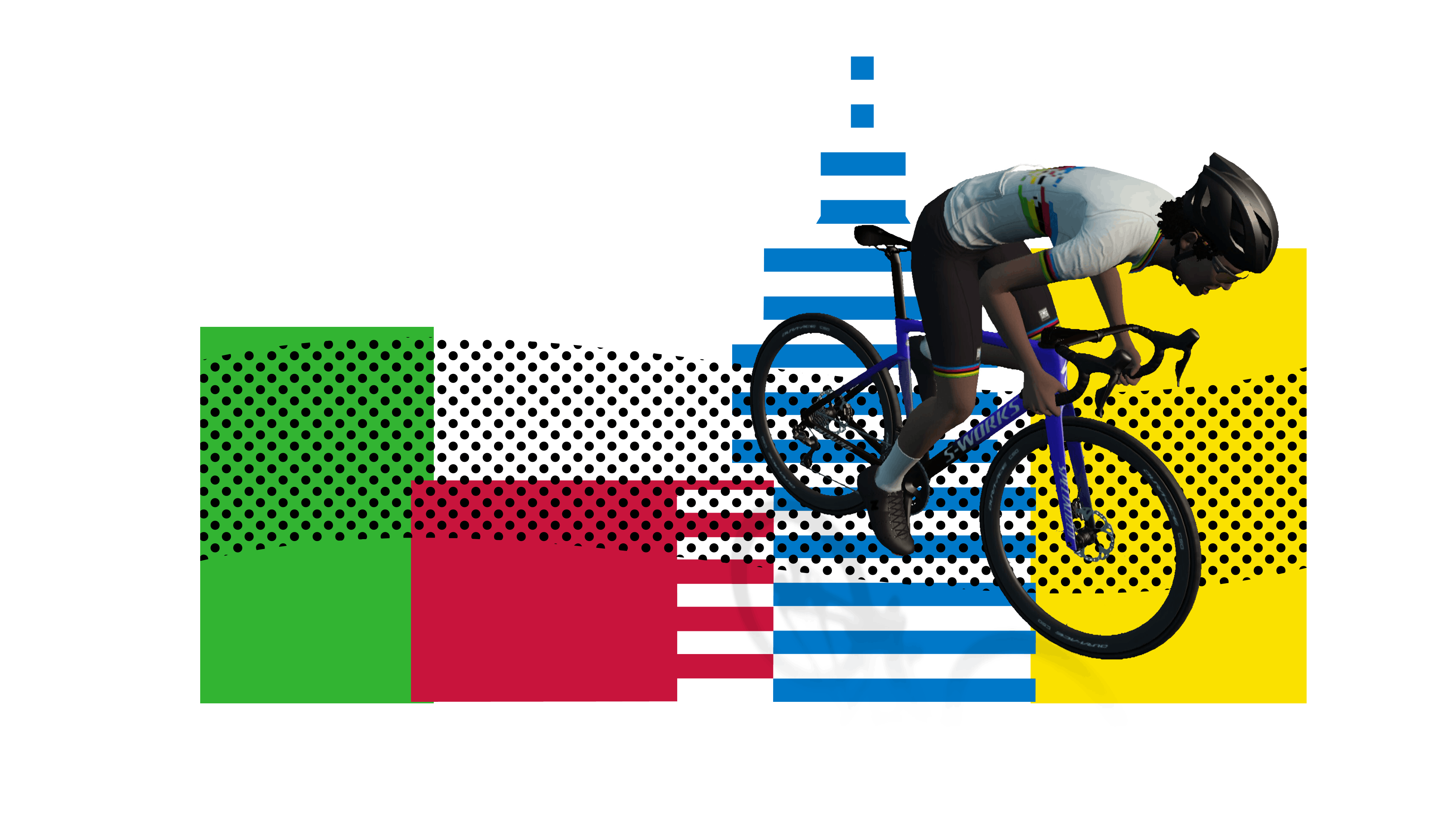 Watch Party Rides
Want to get close to the action? Ride the 2022 UCI Cycling Esports World Championship course while the pros race. Be sure to keep Zwift Companion (or your keyboard) close so you can chat about the race, the course, and this history-making event.