Level up with workouts inspired by these legends.
TT CHALLENGE
Reigning World Time Trial Champion Anna van der Breggen is fast. How fast? Only 27 minutes and 44 seconds. Ouch. Race the same course as Anna—Tempus Fugit—and see how your time compares.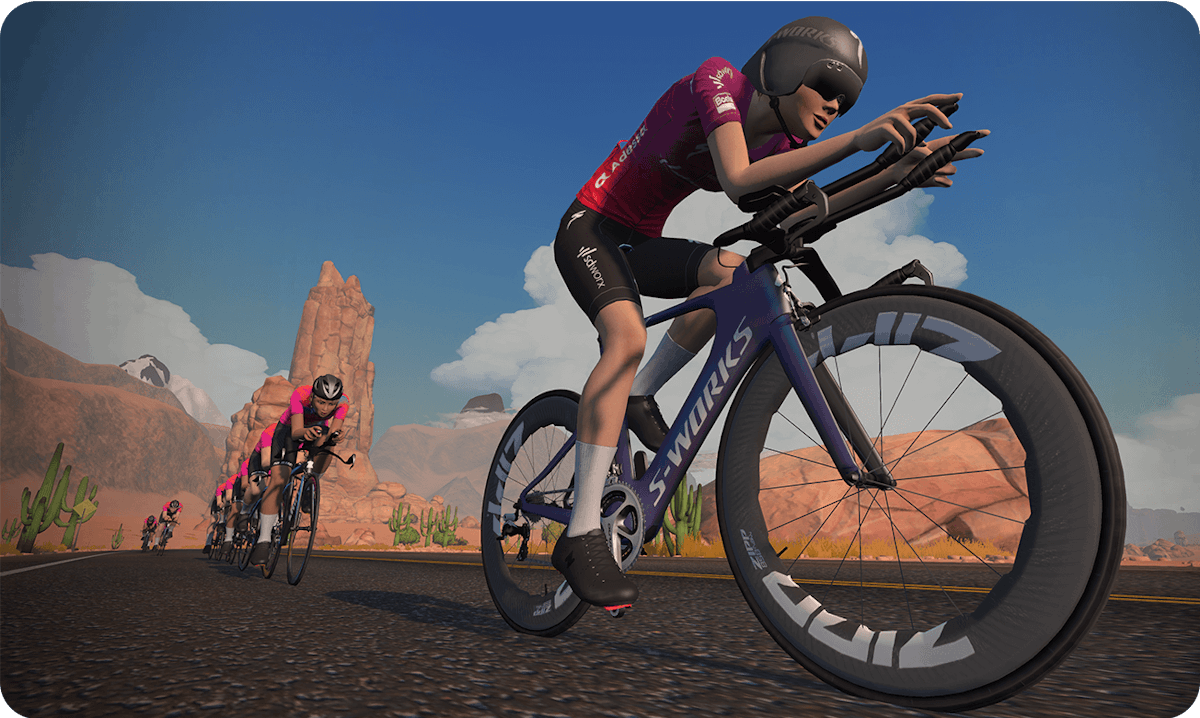 Explore all the Fun is Fast events this month and sign up.
PODCAST RIDES

Turn up the volume and ride with your friends while you tune into our podcast. The vibe is social and friendly, but the pace may pick up at certain moments.

FONDOS

A long-distance road ride with Italian origins. Some race it. Some ride it. All enjoy the fun and camaraderie that comes with a big group of friends who pedal together.

Races

Crazy fun but super competitive events where tactics and strategy are critical. Category-based races happen almost hourly on Zwift, and are a surefire way to get in a great workout.

Time Trial

Solo efforts that push you to achieve the best result you can, usually on a set distance. It's you against the clock. No drafting allowed.
WOMEN'S WEDNESDAY RIDES
June 30, July 14, July 21
Celebrate the women's community with special events that are open to all. The pace will be perfect for stretching the legs and meeting friends. Some may ride at a faster clip, so stay on your toes.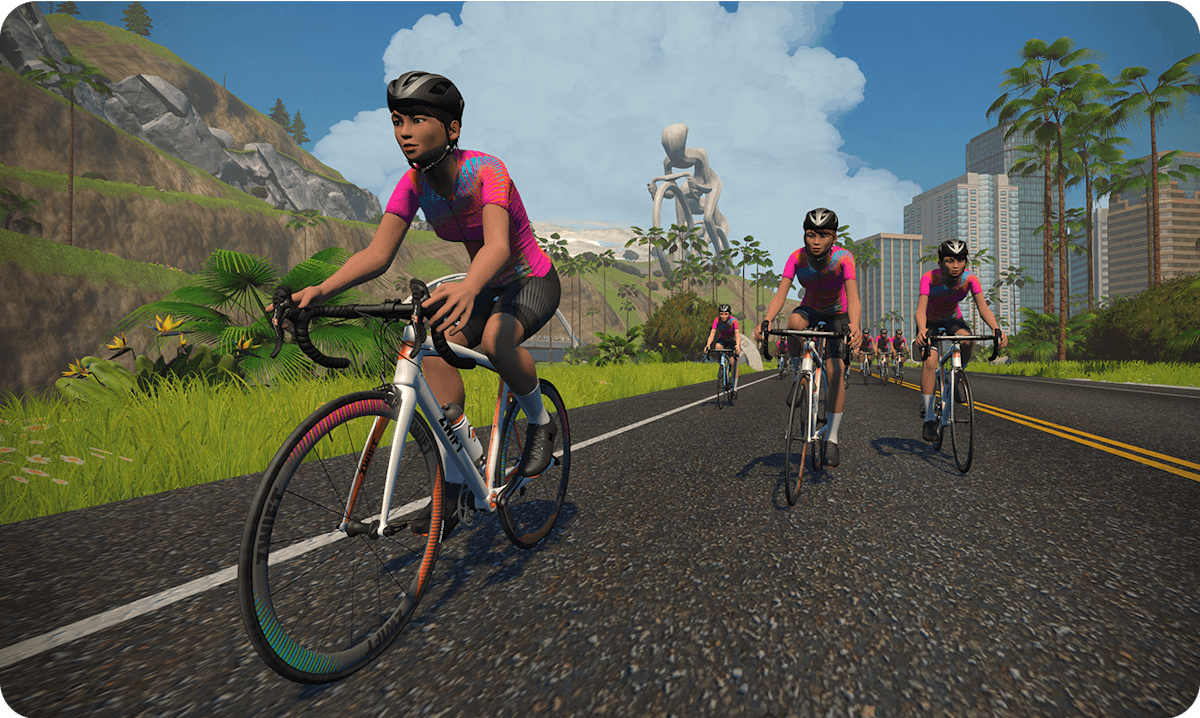 FAQ
What is Fun is Fast—The Series?
The Fun is Fast—The Series is your gateway to the variety of social workouts and competitive events you can do on Zwift, and a great opportunity to ride with friends from all over the world. Here's what's on deck:
Group Workouts: Train with pros like Anna van der Breggen, Geraint Thomas, and Mathieu van der Poel.  
Time Trial Challenge: Try to beat Anna's time on the Tempus Fugit route.
Geraint Thomas Cycling Club Podcast Rides: Pedal with your friends and listen in as the pros chat about life in the peloton.
Ven-Top Day: Climb up the mountain and the leaderboard, on the hardest ascent on Zwift. 
Women's Rides: Celebrate our women's community in these social rides open to all genders and allies. 
Gran Fondos: Find fun and camaraderie when a big group of friends ride together.
Champs-Elysees Races: Crazy fun but super competitive events where tactics and strategy are critical. Open to all levels.
Complete any event, and you'll score two exclusive unlocks to mark your achievements: the Supersonic Wheels and Supersonic Jersey!
I'm new to Zwift. How do I get started?
Welcome to the community! Our Support Hub has all the information you need to get started! Check out our Cycling FAQ.
I've never done a structured workout in Zwift before. How do they work?
Workout Mode is designed to help you reach specific fitness goals, like building your endurance for long rides or increasing your sprinting speed. Workouts are structured on power (wattage) targets tailored to each goal.
If you're new to power-based training,  try the 3-day Zwift 101: Cycling training plan as soon as you can. From the world selection screen, look for Training > Plans.
Sounds fun! How do I register for Fun is Fast—The Series?
We're just as excited as you are! Register by signing up and taking part in any of the events.
When does the series start and finish?
Fun is Fast—The Series begins June 27, and ends July 21. Not all events are available throughout those dates, so check the schedule to see what's happening this week.
Do as many or as few events as you like. Unlike Tour de Zwift, each event stands on its own, and are not stages of a tour.