Anna van der Breggen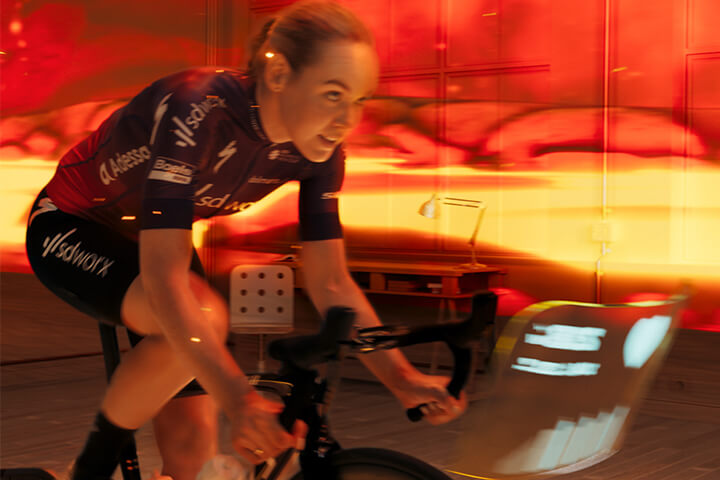 There's not a form of road racing that this Dutch pro doesn't excel in. One-day classics? This Olympic Gold Medalist has won La Flèche Wallonne Féminine, Amstel Gold Race, and many more. Stage races? A hat trick of wins at Giro Rosa. Now in the final year of her career, you've got the option to try her workout or compete against her time in the TT on Tempus Fugit.
Workout: Fun is Staying Cool
Anna is a renaissance woman when it comes to racing her bike. She's spent her career clocking wins in both one-day events as well as stage races. Staying calm under pressure is critical to her success. Follow her lead during this 42-minute workout where you'll work on your ability to knock out challenging efforts without fully recovering AKA over/unders!
TT CHALLENGE
Reigning World Time Trial Champion Anna van der Breggen is fast. How fast? Only 27 minutes and 44 seconds. Ouch. Race the same course as Anna—Tempus Fugit—and see how your time compares.