Strava Challenge
Up for a holiday challenge? Ride a total of 500km (indoors and outdoors) between December 24th and December 31st. With 8 days to get it done, complete the Strava Challenge to unlock rewards from Rapha as well as the exclusive kit on Zwift.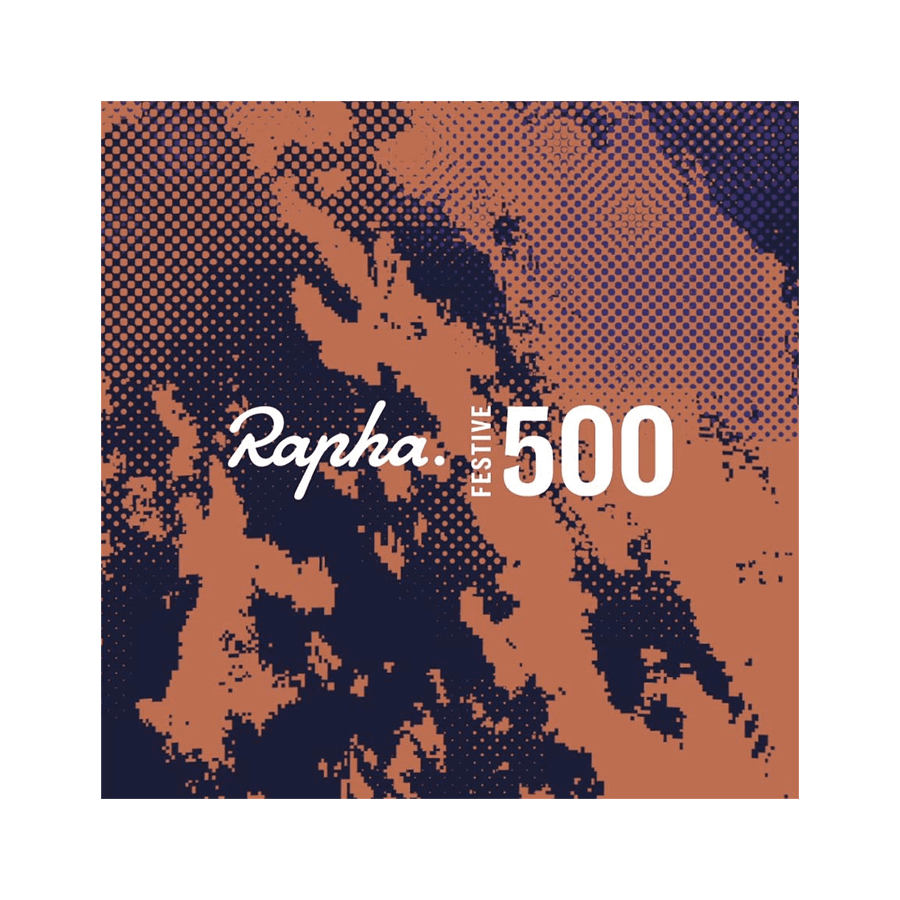 JOIN A
GROUP RIDE
In the ten years since the Rapha #Festive500 began, it has grown to become a global challenge. With more ways than ever to go the distance, Zwift has you covered. We will be offering a calendar of festive group rides to help you knock out kms with friends from all over the world.
SPIRIT OF THE FESTIVE 500 AWARDS
Introducing the Zwift Community Players Award.
Highlighting the power of community, this new award celebrates athletes from across the world coming together as one. We've been through so much in 2020 but the most important lesson we've learned is this: we can do anything together. Judging the finalists will be American pro cyclist Justin Williams.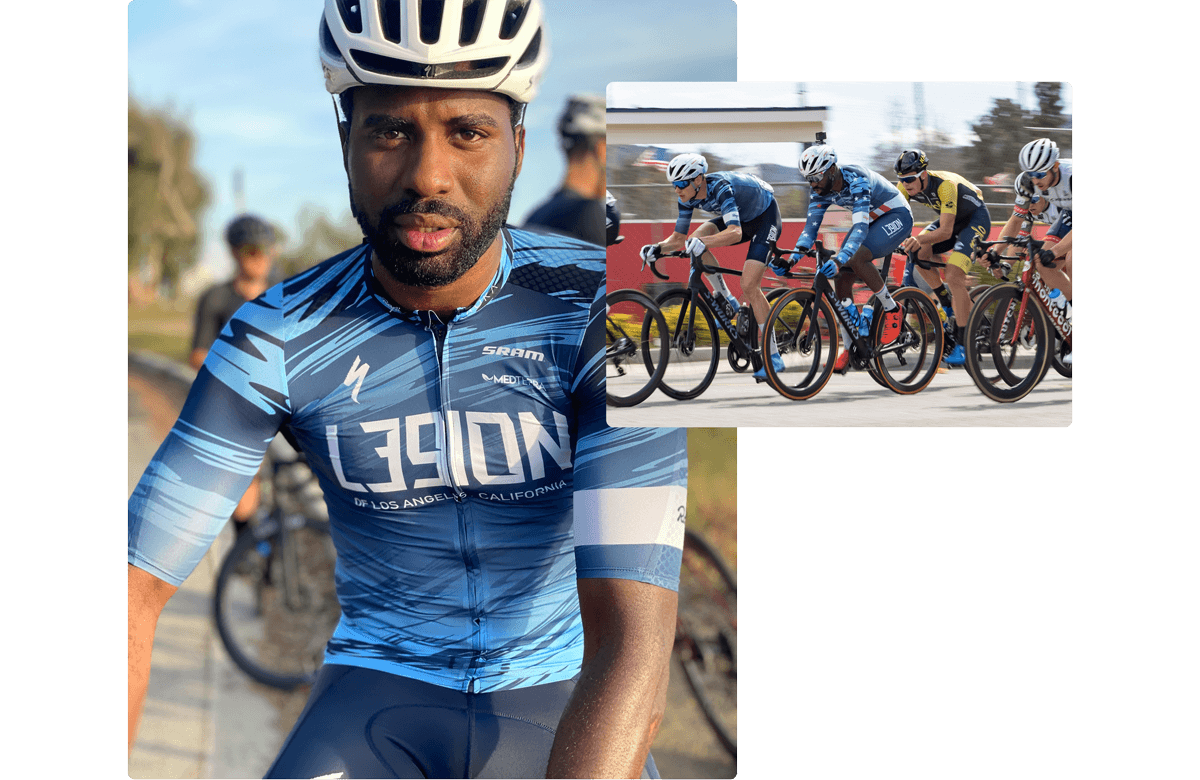 Zwift x Rapha Indoor Training Top
Rapha's Indoor Training Top combines the best of all worlds to keep you cool, so you can concentrate on the session at hand. This sleeveless tee is lightweight, sweat-wicking, and ready to go the distance. What we love most, though, is the unique Zwift flair, but we might be biased.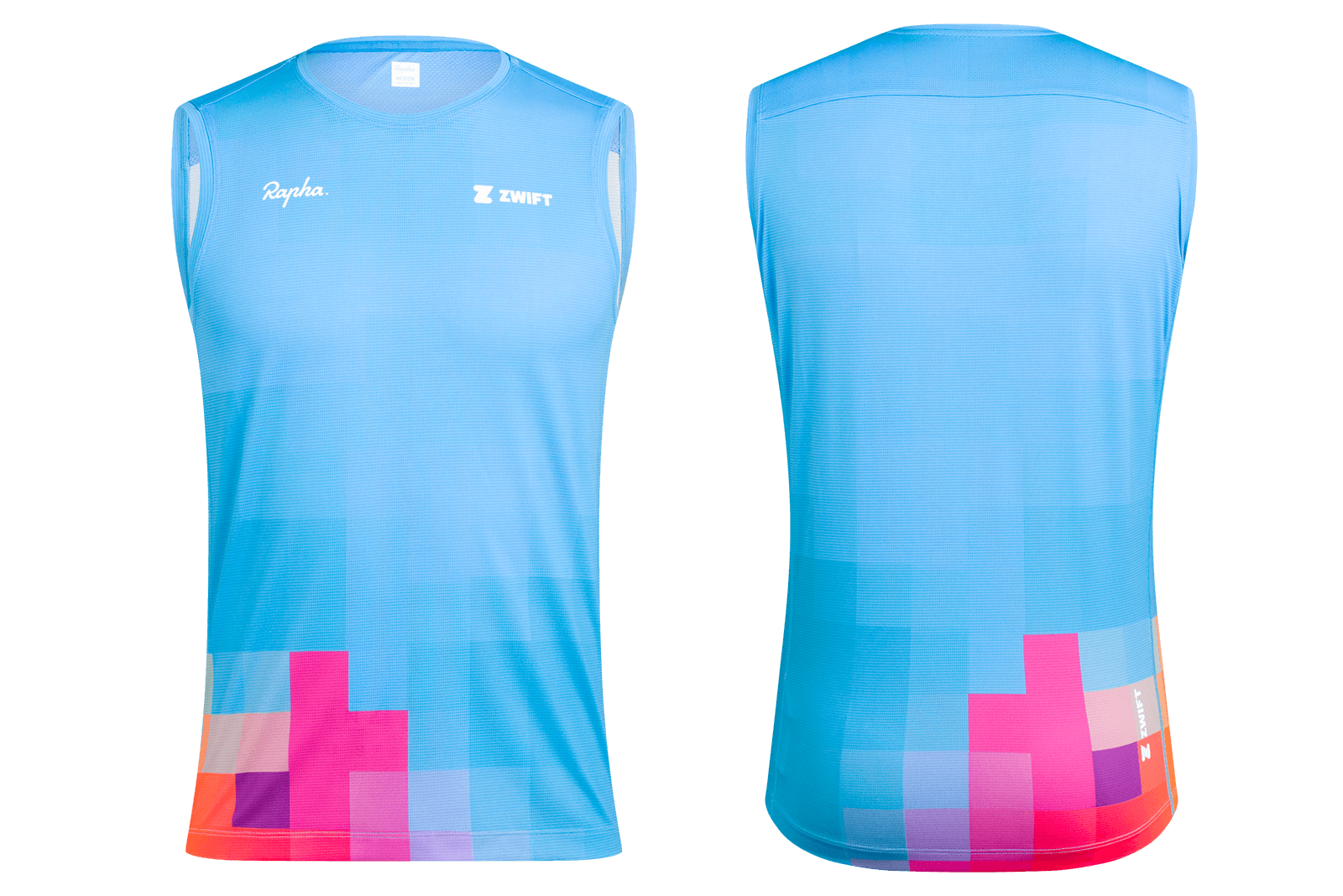 FAQ
How do I sign up?
Sign up for the Challenge on Strava and make sure to log any kilometers you do throughout the challenge to your Strava account. If you haven't already connected your Zwift and Strava accounts, here's a handy how-to guide: Zwift How-To: Connecting to Strava. 
Do I have to join one of the Rapha Festive 500 events on Zwift for it to count?
As long as you're tracking your rides on Strava, any kilometers logged—both indoors and outdoors—count towards the challenge. If you fancy some company, Zwift is making it possible for you to always have someone to roll with during this 8-day challenge with our series of events.
How do I keep the Rapha Festive 500 in-game kit?
When you complete the Festive 500 Challenge on Strava, you will receive an email with a link to unlock the virtual Festive 500 kit in Zwift - regardless of whether those kms were ridden indoors or out. Click the link, sign in or create an account, and the kit will be waiting for you the next time you take to the virtual tarmac.
What are the Spirit of Festive 500 awards?
Ever since the inception of the #Festive500 ten years ago, riders around the world have been commemorating their experiences in all manners of ways. From photo albums to poems, hand-drawn maps to freshly baked pastries. And each year the most inventive submissions are selected and rewarded with cycling prizes to keep them riding until the next year.
How will the winner of the Zwift Community Spirit Award be chosen?
Judging the finalists will be American pro cyclist Justin Williams. His Legion of Los Angeles elite cycling team works hard to encourage inclusion and knows a thing or two about teaming up with others to accomplish big goals! Rapha will announce the winner of the award, along with the other categories in the Spirit of the Festive 500 Awards in January.