Unlock Your Best
Get a deeper understanding
of your performance.
We're launching three Zwift Academies this fall, including the first-ever Run Academy. Choose your sport and embark on a training journey led by the best coaches in the world. They'll leave you both happily exhausted and educated on how to improve.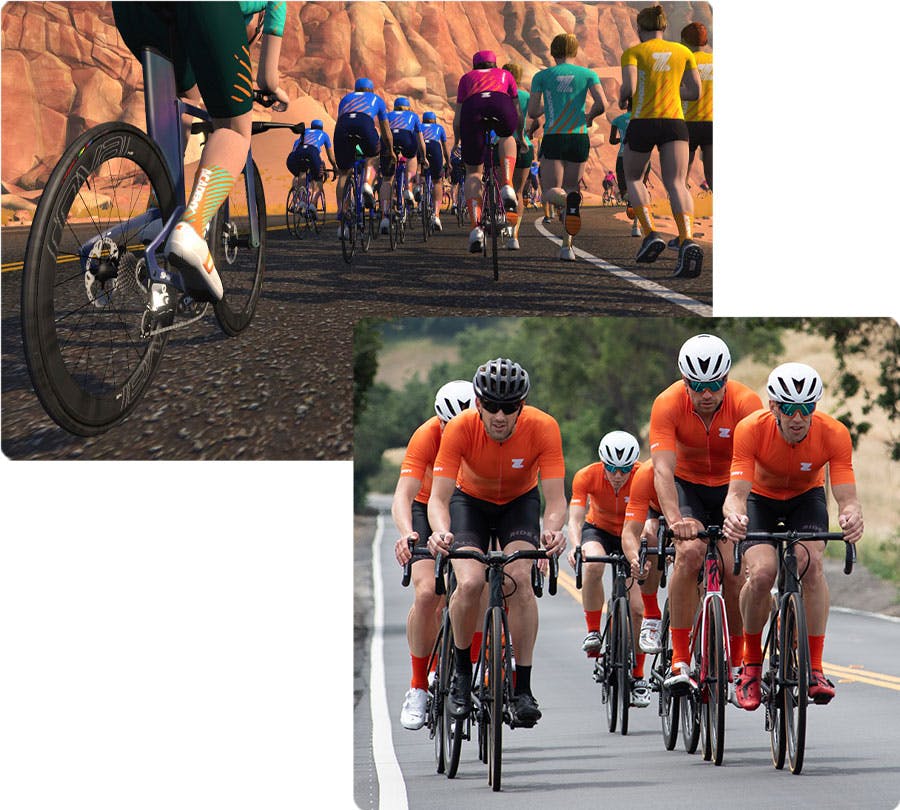 UNLOCK A COMMUNITY THAT
PUSHES YOU TO BE YOUR BEST.
"Zwift Academy created a great community where women can share their experiences and support one another."

Dione W., Singapore.

"Zwift Academy is a great motivational booster. The workouts always help get me to where I want to be."

Brad G., South Africa

"I recommend Zwift Academy Tri because you will get much stronger in a short amount of time."

Charlie V., USA

"Each time I participate in the Tri Academy, I get fun and engaging workouts that I use year-round."

Dara F., USA

"With Zwift, I can interact with runners from all over the world, participate in competitions, train as a team, and run on routes in other countries that otherwise would not be possible for me."

Joan V., USA

"With regular structured workouts, Zwift Academy does a bang-up job helping you stay motivated."

Jon H., UK
Five Years of
Unlocking the Future
Zwift Academy has roots as a talent identification program that sends amateur riders to the pro circuit. Past winners have won Young Rider and Sprinter jerseys at UCI races, and represented their countries at the Road World Championship. A few triathletes went pro after a single season on our team. Make 2020 your year and see how far you can go.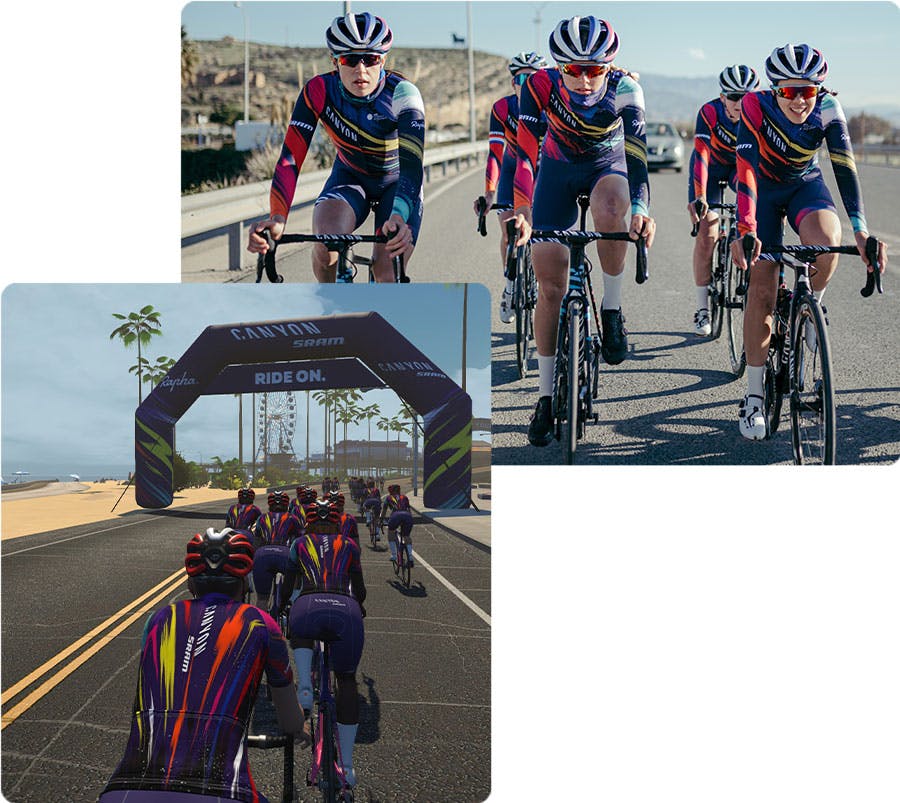 ZWIFT ACADEMY ROAD SHOW
Your Weekly Need-To-Know Program
Join host Rebecca Charlton each week as she discusses Zwift Academy Road workouts and chats with special guests.