1,000+
Structured
Workouts
Hop on Zwift for an effective and heart-pumping
workout based on your goals and time. Geared to your ability,
the guided intervals are easy to follow and challenging to do.
Build on your strengths and target weaknesses with some of the best
coaches in the world. They've got the wins to help you get yours.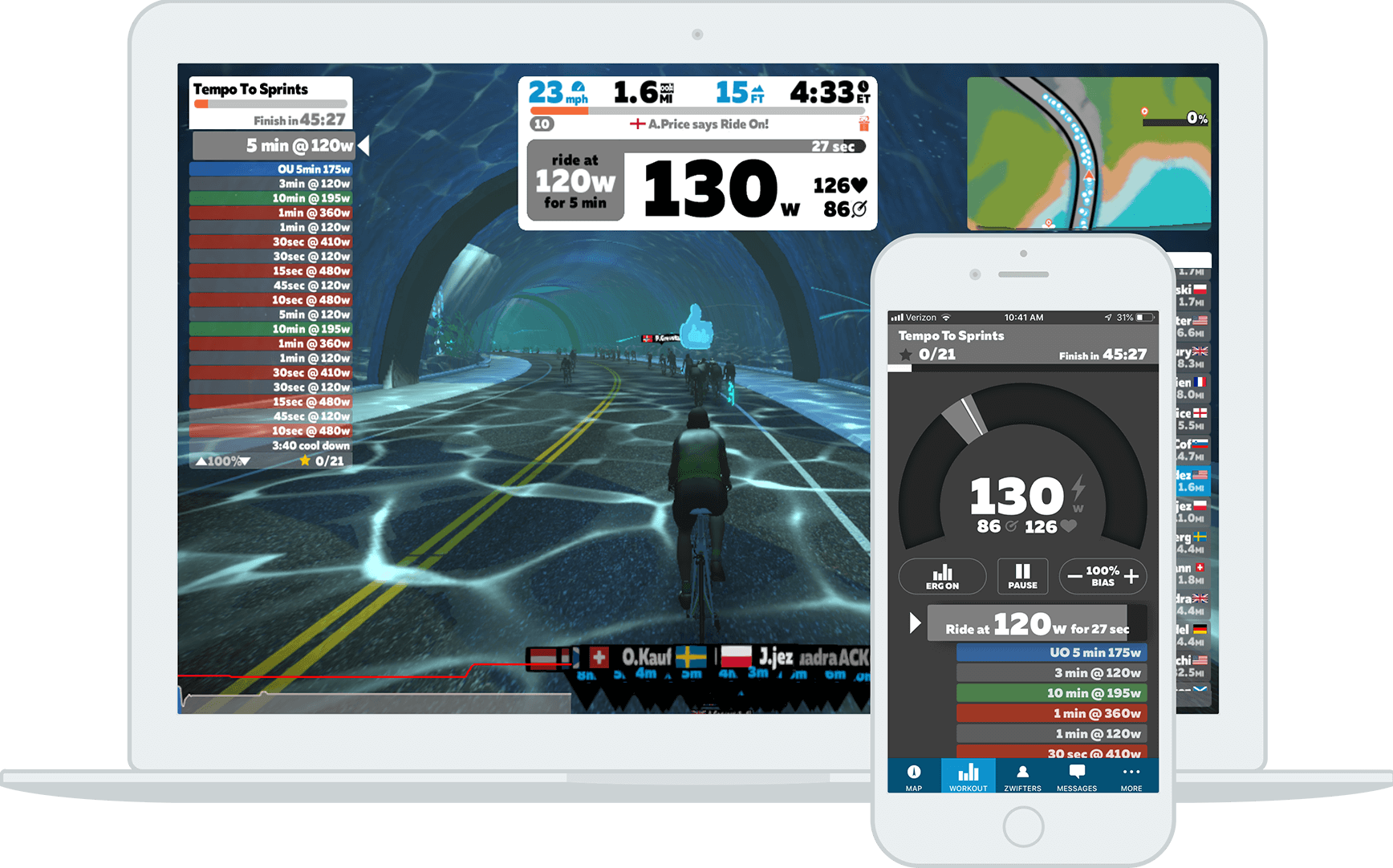 Flexible
Training Plans
Need a long-term strategy for your next event?
Start a training plan and smash it. Our cycling and
running plans are crafted by race-winning coaches and
tailored to your fitness level. And they'll adjust around your schedule.
Get your workouts done, no matter how busy life gets.
Build Me Up

Make a big leap in fitness if you're tight on time.

Running 101: Intro To Zwift

Start running on Zwift

5k Record Breaker

Run Fast and have a blast in the 5k

TT-Tune Up

Maximize your aerobic power and lift your top end.
TRAIN TOGETHER
GAME TOGETHER
Zwift takes indoor training to a new immersive level.
On-screen prompts keep you motivated as you move.
You'll score points and unlock achievements while you sweat.
All this in a virtual playground where thousands train with you.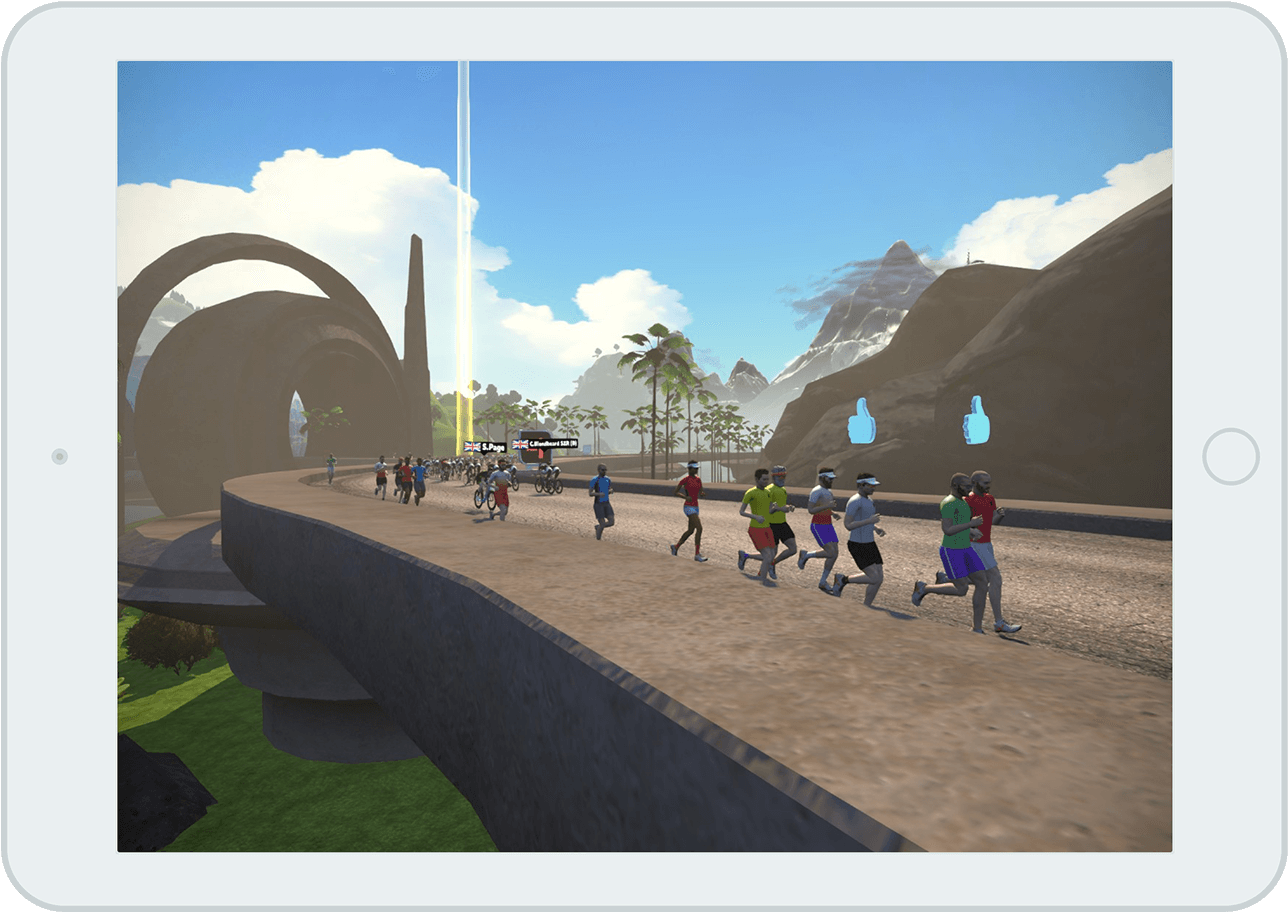 BUILD YOUR
OWN WORKOUT
Want a custom workout? No sweat. An easy drag and drop interface lets you create the perfect session to meet your skill level and training demands.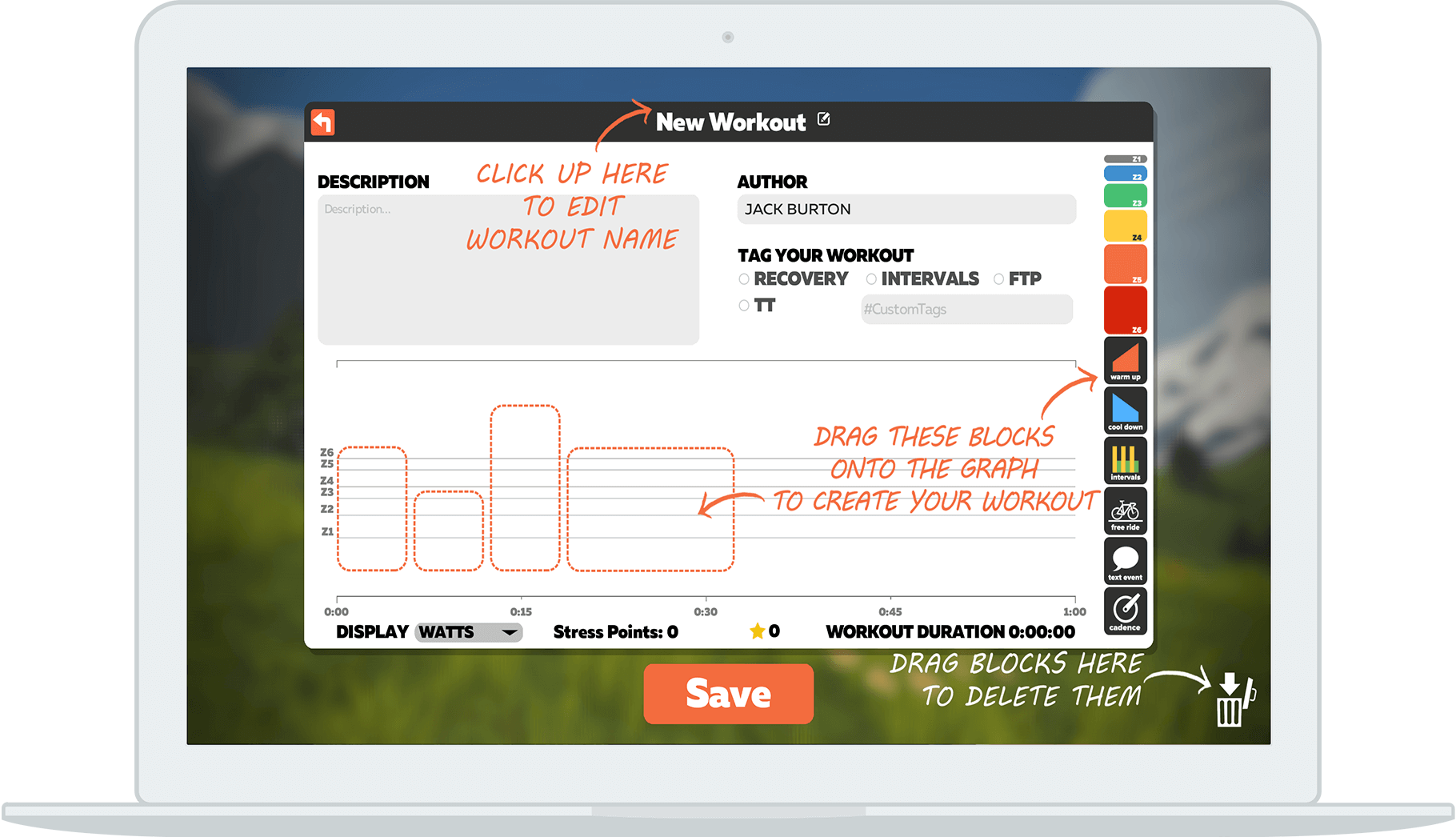 DATA DRIVEN
PERFORMANCE
Dive into your data to monitor your efforts.
The post-workout analysis shows your effort, calories,
duration, and more. Or track your progress over time
in the Zwift Companion app.