Geraint Thomas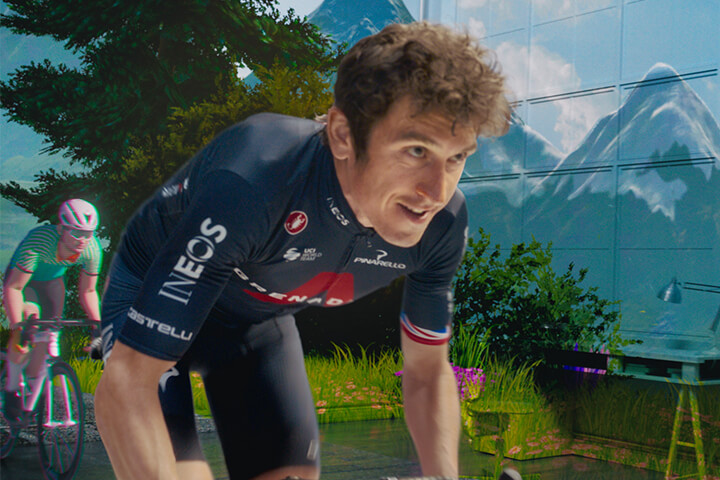 This Welsh bike racer is one of the few pros racing today who is accomplished on both the road and the velodrome. He started his career on the track, winning three World Championships and two Olympic gold medals. On the road, he's won Paris–Nice, the 2018 Critérium du Dauphiné, and many others. This former head domestique to Chris Froome also won the Tour de France in 2018, becoming the first Welsh-born cyclist to do so.
Workout: Fun is Flying Uphill
Although Geraint started his racing career on the track, the 2018 Tour de France winner knows all about climbing. Take a page from his book with his 45-minute workout that will help improve your muscular endurance, so you can respond strongly to hard surges and ascend with speed.
GTCC Podcast Rides
Get together with the Zwift community while learning about the pro peloton from the inside via the Geraint Thomas Cycling Club podcast. Surprise guests ahead!