Sorry, this content is not available in your chosen language
Download
Sorry, this content is not available in your chosen language
Change your country or region.
Americas
Asia Pacific
Europe
World
About Zwift x
Haute Route
Haute Route events provide amateur riders a taste of what pro racing feels like. Zwift makes serious training fun. Together they let you experience the Haute Route from home. Three Sisters
Watopia's "Three Sisters" route covers all three Watopian climbs (Hilly KOM, Epic KOM, and Volcano KOM) in a clockwise direction. While not as punishing as The Pretzel — we save that for last —  it'll still put you in the hurt locker with almost 3000′ of climbing.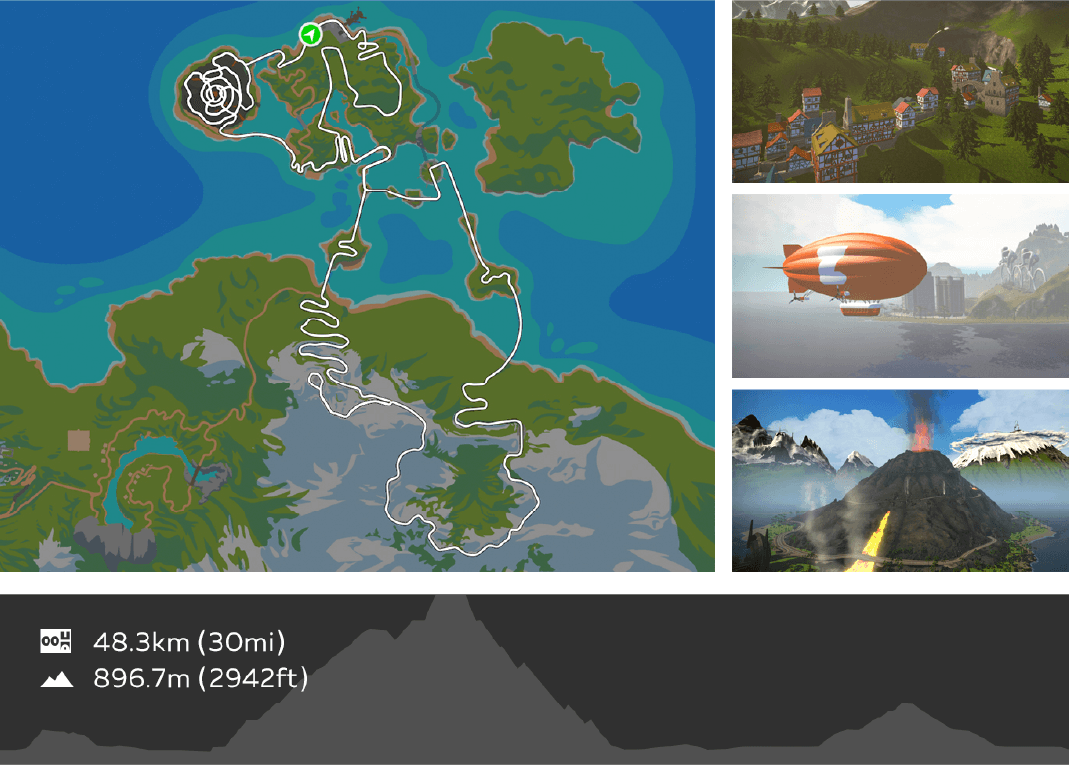 Tour of Fire and Ice
Watopia's "Tour of Fire and Ice" begins in the lava and ends in freezing snow, above the treeline on Alpe du Zwift. It's a tour of Watopian extremes! The route starts on Volcano Circuit CCW and ends when you complete Road to Sky. It is essentially Road to Sky with a few flattish miles at the beginning.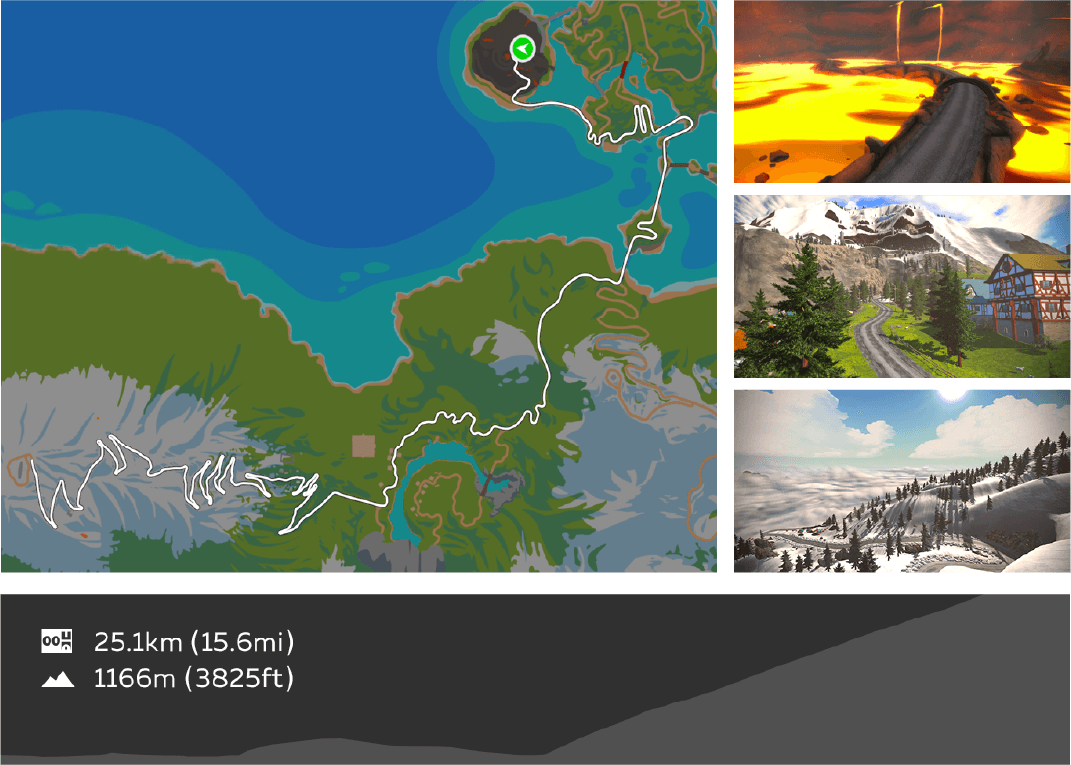 The Pretzel
"The Pretzel" route on Watopia is punishing:  44.9 miles (72.2km) long with an elevation gain of 4,375′ (1333m). When this route was released, it was the longest and most challenging route on Zwift, covering all segments in Watopia at least twice. With new roads and routes added to since its creation, The Pretzel is no longer the longest or toughest route. But it still packs a punch!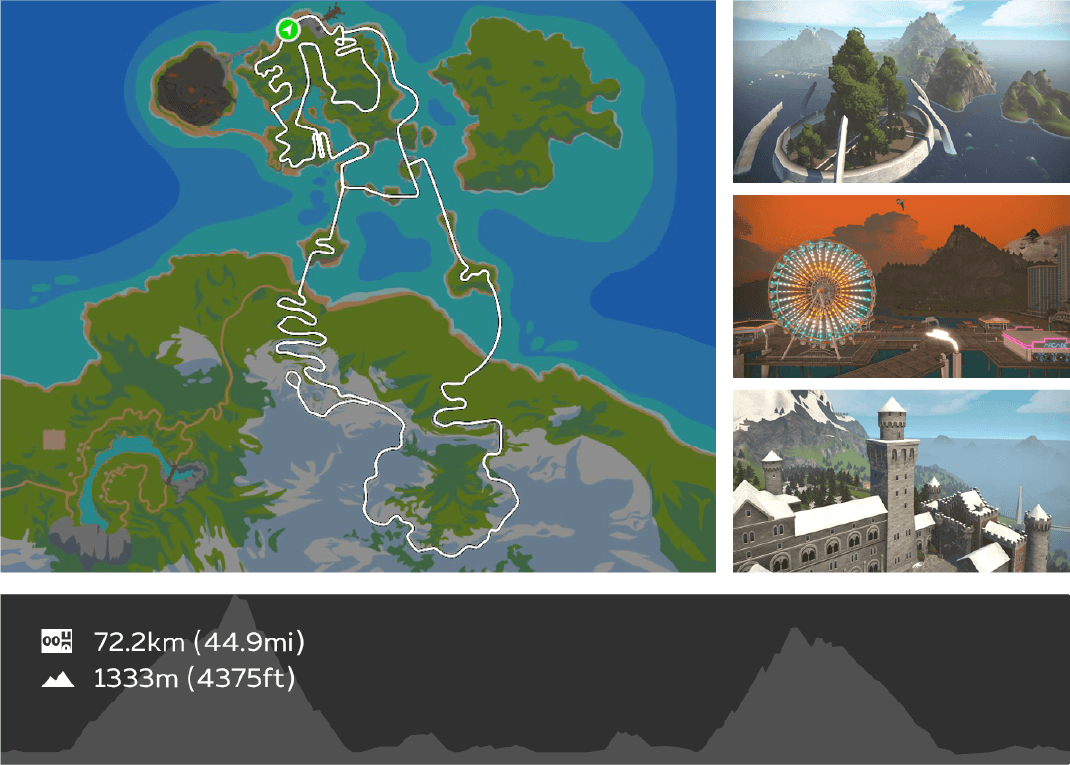 RIDES AND KIT
Not sure if you got the legs?  Get in race-shape with the six-week program. You'll also unlock the official Le Col Haute Route 3Day kit to wear in-game. Feeling social? Join one of our Ride With Pro group rides, and earn yourself the socks and cap to complete your look.