Measuring Your Improvement
Baseline & Finish Line
Great training starts and ends with clear performance measurement. Zwift Academy begins with a Baseline Ride to capture your current fitness level and ends with a Finish Line Ride to quantify your progress.
The Baseline Ride is Your First Test!
The Baseline Ride is available September 12 - October 9. This event will determine your starting condition and your phenotype (e.g. sprinter, time trialist) to help measure your progress throughout the program.
You can go at your own pace for most of the ride, but there are three segments—short, medium, and long—where you'll go all out. Find these sections by following the on-screen messaging. Pro tip: get up to speed just before the start line, for the best possible result.  After completing the Baseline ride, check your email to find out what your rider type is.
Like the Baseline Ride but Faster: Finish Line Ride
After six structured workouts, it all comes down to this. Take the Finish Line Ride seriously, so you can see how far you've come. Just like the Baseline Ride on the same route, there are three segments where you'll go all out. Available between September 26 - October 9, you'll want to show up for this well-rested and ready to go. 
Pro tip: do your homework. Knowing where the segments are beforehand will help you give it your all until you're through the arch.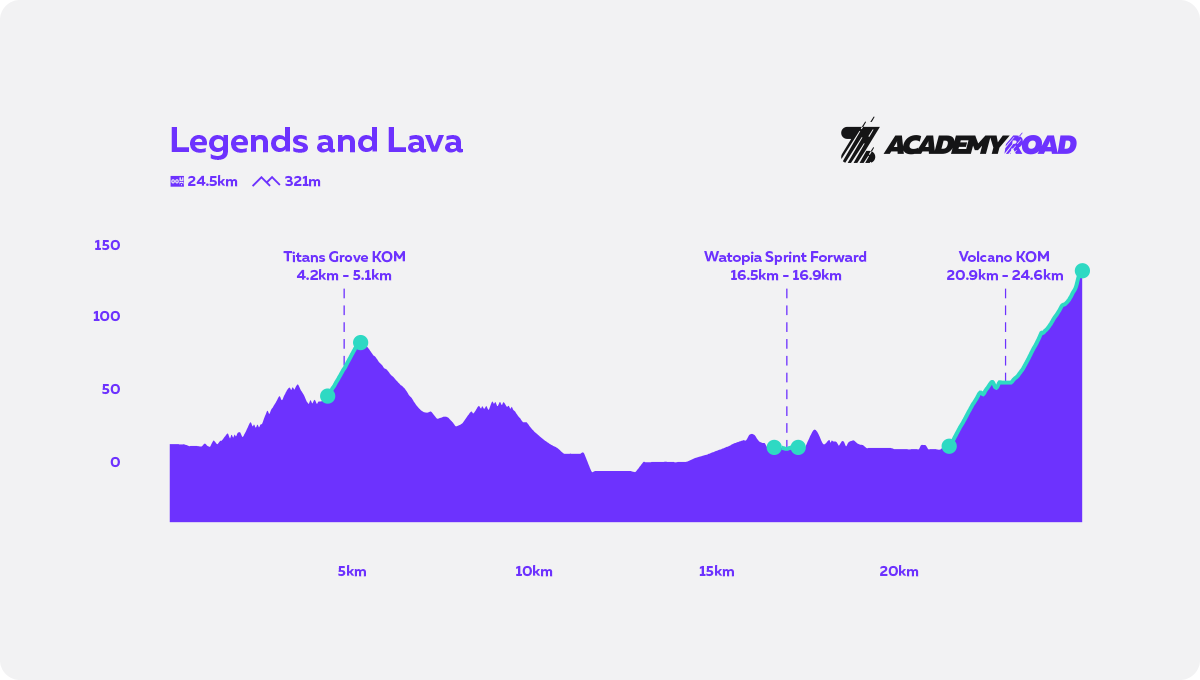 Choose Your Groups
Language Options
This year you can join the Baseline and Finish Line rides in 5 different languages. The in-game messaging will provide you with riding tips as well as alert you with upcoming segments.
Subgroup Details: 
A - English
B - French
C - German
D - Spanish
E - Japanese
WOMEN'S ONLY group rides also available.
Measuring Your Strengths
Once you've completed the program, we'll get to work crunching your numbers with a deep-dive into your data.
Check Your Progress on the Zwift Companion App
There's nothing better than seeing your hard work pay off! Check out the Zwift Companion app to see how you progressed throughout the program and learn more about your rider type.