ZWIFT IN ACTION
Zwift is putting in the work with our
LGBTQIA+ community all year long.
By partnering with Athlete Ally,
AIDS/LifeCycle Event, and by signing
the Human Rights Commission's (HRC)
Business Statement on Anti-LGTBQIA+
legislation, we are committed to pushing
progress forward for our community, together.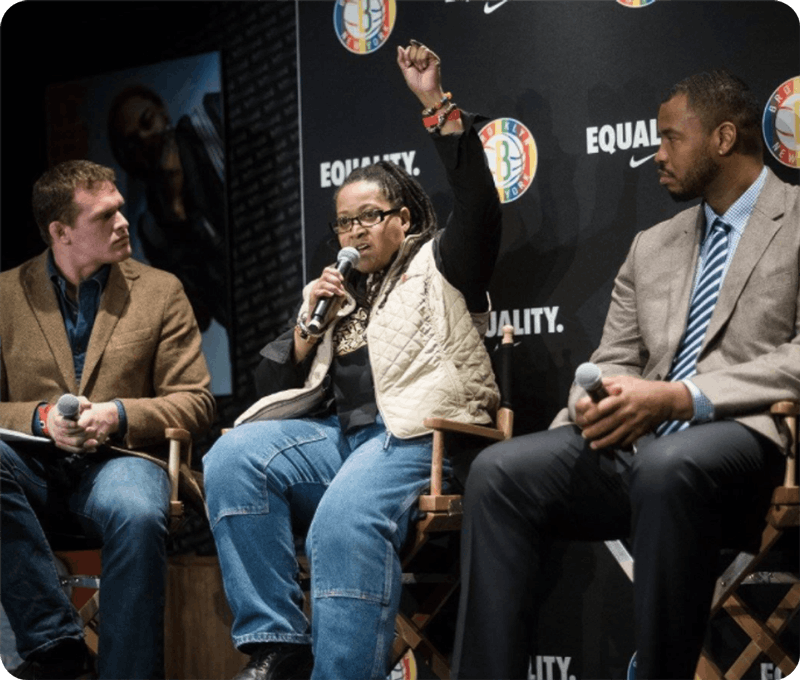 ZWIFT IMPACT PARTNERS ATHLETE ALLY
Pride On rides and runs will once again benefit the admirable and awesome Athlete Ally. This non-profit educates athletic communities at all levels - governing bodies, teams, and individuals - about LGBTQIA+ inclusion in sports. We are proud to support Athlete Ally to help fund their critical work. AIDS/LIFECYCLE
For more than 28 years, AIDS/LIFECYCLE has worked tirelessly to raise HIV/AIDS awareness and funds to help fight this global pandemic. Every spring, the organization famously hosts a seven-day bicycle trek from San Francisco to Los Angeles. This year, you can choose from three social rides on Zwift to support their mission!
Consider making a donation below to support the LA LGBT Center, one of the beneficiaries of AIDS/LifeCycle.
ATHLETE PROFILES
Show up and shine alongside Zwift employees who are passionate about inclusion and belonging both at Zwift HQ and around the world.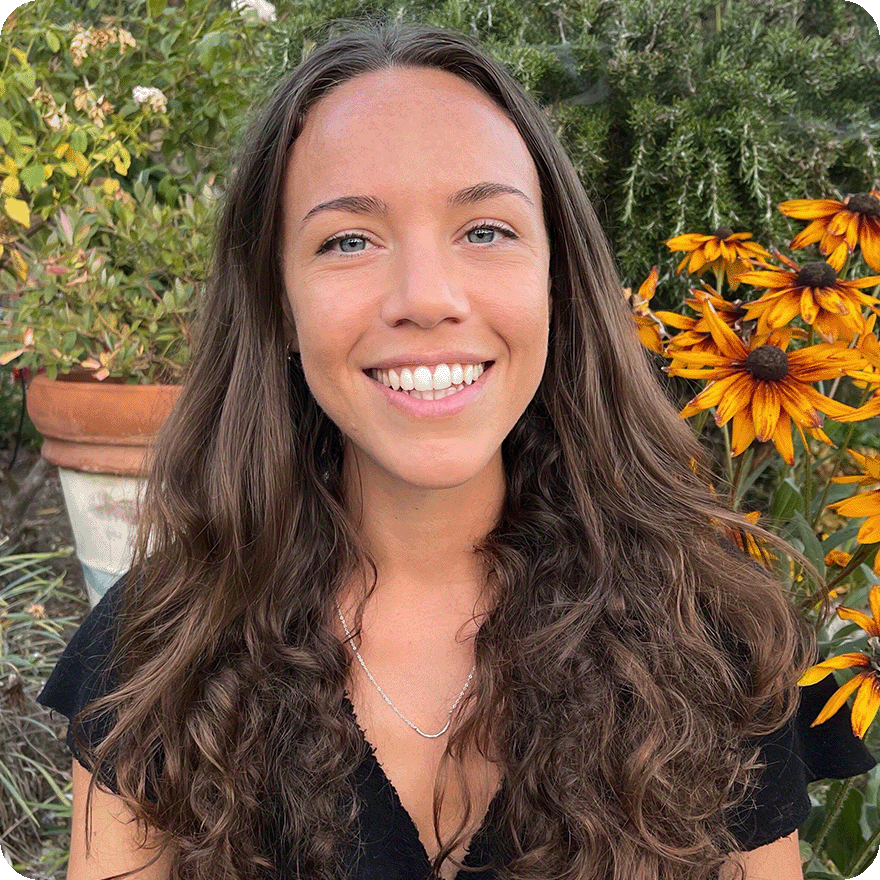 MOLLIE GANSER
Mollie (she/her) is a CRM Manager who is passionate about social and environmental justice. When she's not collaborating with the CRM team, she's out running trails with her dog, reading, or trying new vegan recipes with her partner, Jess! Mollie also works for two nonprofits: Runners for Public Lands and SAGE Trail Alliance—both organizations are working to protect the environment while fighting for equitable access to it. As a queer person, she's particularly invested in creating safe and welcoming outdoor spaces within her community for people of all backgrounds, cultures, and identities.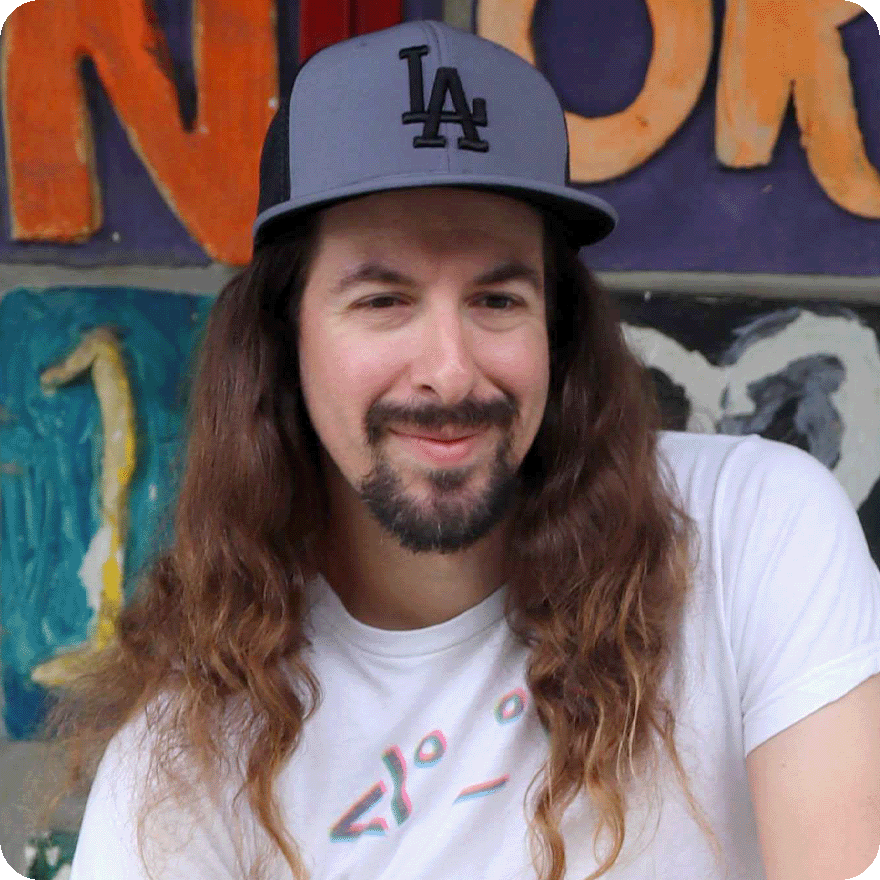 LUCAS MARIANO
Lucas (he/him) joined Zwift in January 2021. As an out athlete, he's always been passionate about creating opportunities for the LGBTQ+ community to be more active more often. Lucas has demonstrated this passion not just within Zwift, but also as an Executive Board member for GLASA Softball and as Communications Director for The Sin City Classic Sports Festival; two non-profits that emphasize the inclusion of LGBTQ+ athletes in recreational sports. When he's not focused on fitness, you can find Lucas sipping a craft beer and enjoying live music.
STANDING WITH
THE COMMUNITY
Zwift has signed the Human Rights Commission's (HRC) Business Statement on Anti-LGBTQ State Legislation for the second year in a row. By opposing harmful legislation aimed at restricting our community, we are joining more than 200 companies across the United States committed to standing in solidarity with our LGBTQIA+ athletes.

ABOUT THE UNLOCKS
Let's continue to strengthen our LGBTQIA+ community with Pride ride and run events all month long! Suit up, make new friends, and shine on. The pace is casual to keep it social. Finish any event to unlock the 2022 Pride On collection including a cycling kit or running shirt and socks!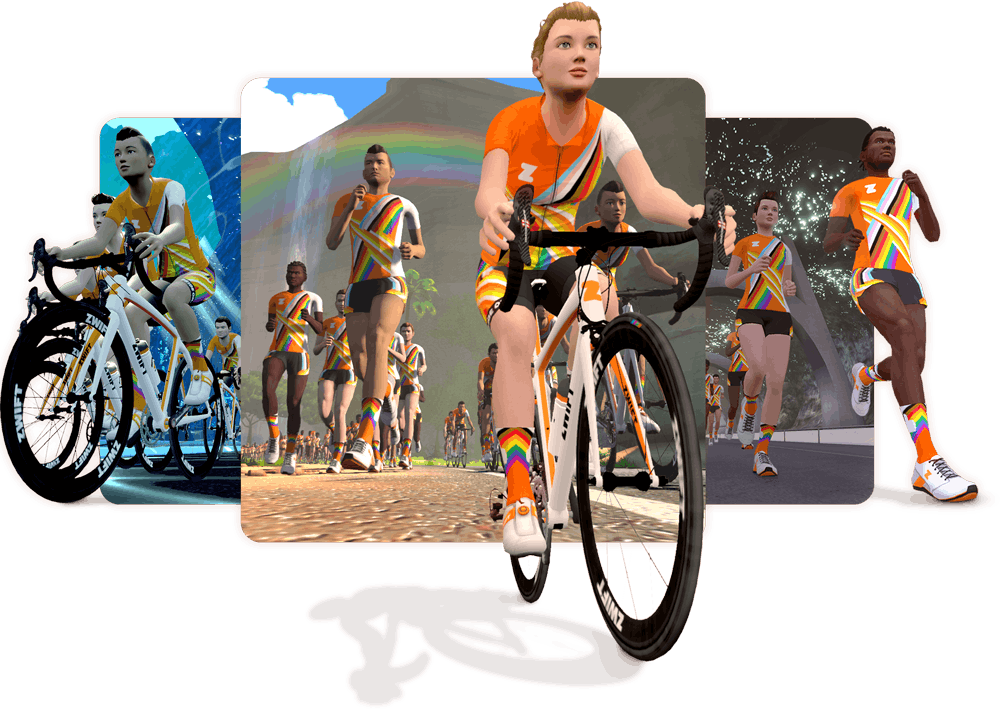 FAQ
When does Pride On start and finish?
Our support for the LGBTQIA+ community is year-round, though we have a bigger party in June, with daily in-game Pride On events throughout the month. After June, monthly events continue every Sunday.
What type of events are these and when are they?
Pride On events include both rides and runs. They're at a social pace and many include a Zwift Community ride or run leader. Rides and runs take place daily during June.
June 5th, 9th and 11th are special days dedicated to AIDS/LifeCycle events. These rides honor the 1.2 million people living with HIV and support the San Francisco AIDS Foundation and the Los Angeles LGBT Center.
How is Zwift supporting Pride month?
This year, we're partnering with Athlete Ally and participating in AIDS/LifeCycle to support the LGTBQIA+ community.  
We're also providing educational opportunities in our offices for Zwift employees to learn about the challenges facing the LGBTQIA+ community and how to increase inclusion through our partner Athlete Ally.
What do the additional colors in the kit and running shirt unlocks represent?
The progressive pride flag colors each hold a different meaning, and each color represents an important value of the LGBTQIA+ community. The color additions that build on the original six-color stacked flag aim to give visibility to people of color, trans persons and those who are currently transitioning.
What was the inspiration behind the Pride On design this year?
Four different designs were created by a designer in Zwift's internal Employee Resource Group (ERG), the Priders. The inspiration for her Pride On design comes from the theme of "rainbows and sunshine." 
From there, all four designs were voted on by the entire Prider ERG, with the favorite design selected and placed in-game as the 2022 Pride On design.