THE SERIES
Come ride with some of the amazing clubs led by members of our Black community this month! Discover the warmth of this active community on Zwift as we work towards creating a more just and level playing field for all.
As part of our year-round efforts to support the Black community, Zwift is proud to continue sponsoring the California Conference for Equality and Justice, LA Bicycling Academy, and Sporting Equals—three organizations committed to driving change.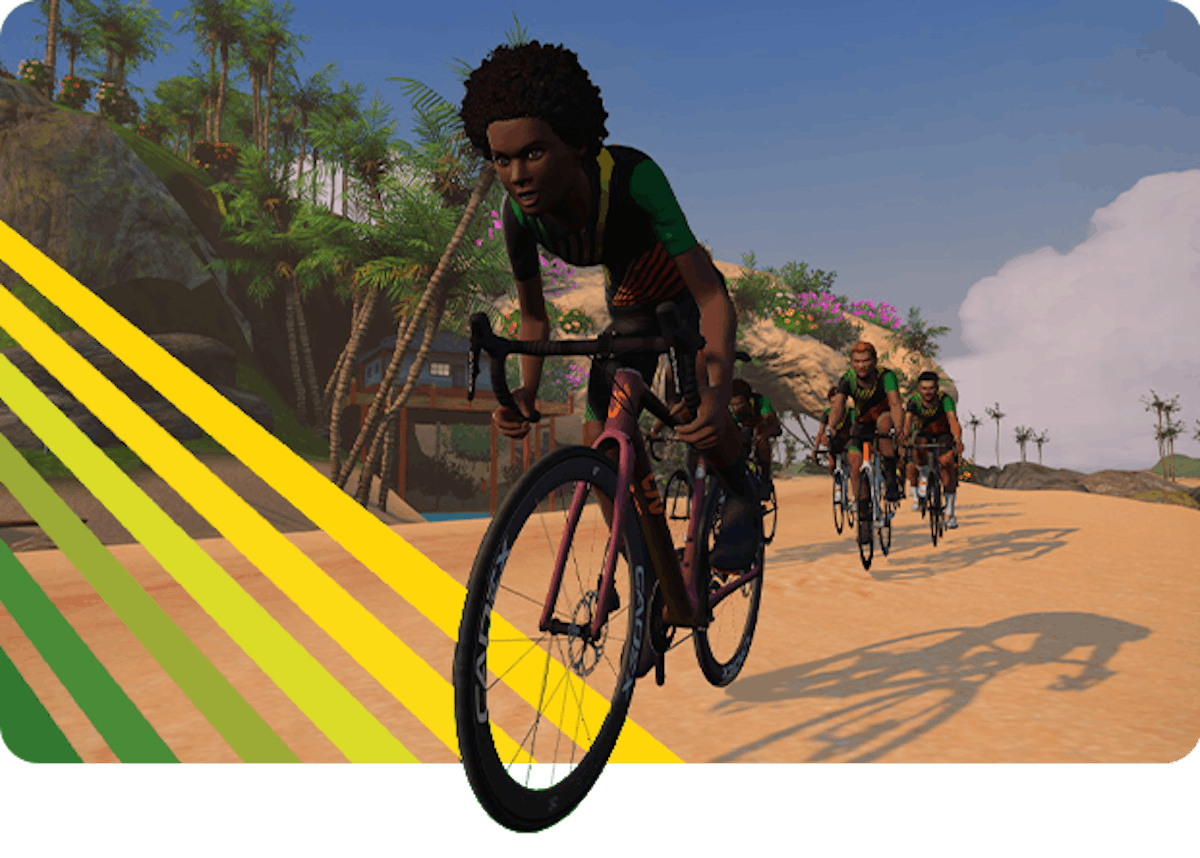 Get active and participate
Black Owned Bicycle Shops
Get active and participate
Los Angeles Bicycle Academy
TriCycle Cafe & Bike Shop
SOCIAL IMPACT PARTNERS
Zwift proudly partners with non-profit organizations committed to advocacy work such as driving positive change and increasing equity for traditionally marginalized communities. This partnership empowers both organizations to meet their goals of increasing diversity.
Los Angeles Bicycle Academy

A Los Angeles-based non-profit that works with underserved communities to teach the positive impact of cycling

California Conference for Equality and Justice

A nonprofit aiming to eliminate bias, bigotry and racism through providing anti-bias education and training...

Sporting Equals

A nonprofit that aims to elevate and enhance the opportunities available to the ethnically diverse communities...

Level Up Cycling Movement

A nonprofit creating a consistent pathway to the highest levels of professional cycling for young minority...
Ready for a new kit? Unlock the exclusive in-game BCS kit when you complete any ride.