SEE the PROS RACE
Over the course of four weeks, world-class tri athletes will dig deep to ride and run in a variety of racing formats within a single two-hour broadcast, with the points accumulated along the way helping to crown the overall female and male champions.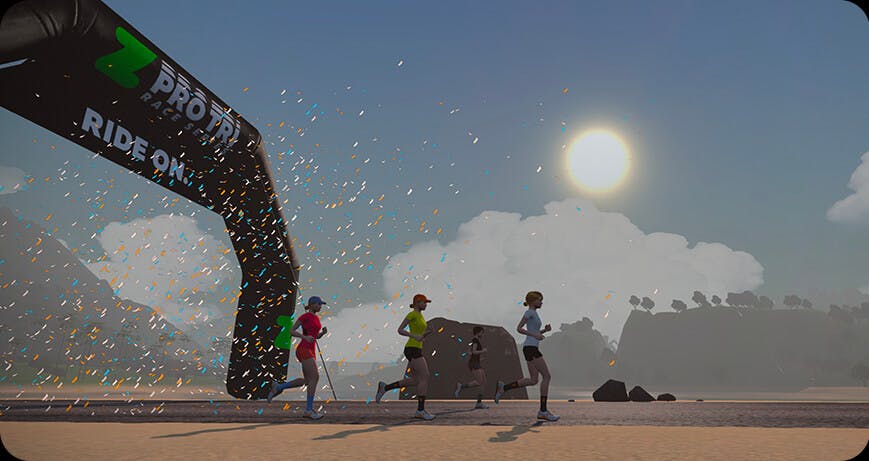 Zwift Duathlon League
Why should the pros have all the fun? Mix up your training with the new Zwift Duathlon League, a weekly bike-run race held on Wednesdays. The series kicks off February 17, and runs for six weeks.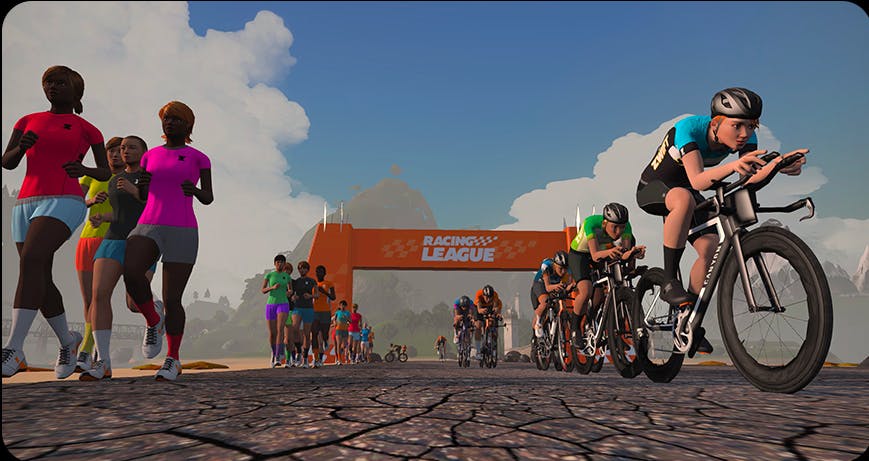 FAQ ABOUT ZWIFT
DUATHLON LEAGUE + Z PRO
What is the ZDL?
Zwift Duathlon League is a six-week bike-and-run race series. Zwifters will ride as far as they can in 35 minutes, then run as far as they can in 15 minutes. There will be a 10-minute transition break after the bike to get yourself ready for the run. The bike races are a mass-start, non-drafting affair, so choose your favorite TT bike. The run is a standard running race.
Do I have to do both the ride and run races?
While you don't have to do both sports, it's highly recommended that you do. Scoring is weighted to make the bike and run equally significant so it will take a well-rounded athlete to do well.
How does scoring work?
Scoring is based on the total number of meters covered in each sport. One point for every five meters on the bike & one point for every meter on the run. More info on the scoring process can be found on the WTRL site.
Will there be a results service?
Results will be hosted by our racing partner WTRL. To see the latest race results, visit the WTRL results page.
Are these pro races?
This is a race league for the community. If you are looking to watch the pros race, check out the Z Pro Tri Race Series.
What do I need to run on Zwift?