The road to your professional career begins here. Up to 5 women and men will be selected to advance to the Zwift Academy Finals. Two contenders from the Finals will be crowned champions, winning a professional cycling contract with CANYON//SRAM Racing (Women) or Team Alpecin-Fenix (Men) for the 2022 race season. Read the details below.
CONTRACT REQUIREMENTS
Graduate Zwift Academy Road on or before October 24, 11:59 PST
Complete 2 additional Pro Contender events on or before October 1, 11:59 HST (read below for details)
Must connect a Today's Plan account to their Zwift account for duration of the Zwift Academy Road program (free for Zwift Academy participants)
Must use a smart trainer or power meter for all Zwift Academy Road events
Must wear a Heart Rate monitor for all Zwift Academy Road events
Must be aged 18+ by January 1, 2022
Cannot be a current WorldTour or UCI ProTeam professional
A complete set of rules is outlined in our Terms & Conditions.
PRO CONTENDER WORKOUT & PRO CONTENDER TT RACE
There are two more challenging events you'll need to complete in order to graduate from the Zwift Academy. One is a workout that can be accessed within the workout folder in the pro contender section. The other is a TT event you'll need to join. Both the workout and TT need to be completed by Oct 1.
FAQ
When does the Zwift Academy Road start and finish?
The Qualifying period begins on August 30, 2021, 3:00pm UTC and ends on October 25th 2021, 9:59pm UTC. 
For those going for the pro-contract, all pro-contender requirements must be completed by September 27th at 9:59am UTC. Finalists will be announced no later than November 3, 2021 with finals to take place in November 2021 (subject to change).
What do I need to do to graduate from Zwift Academy
For most enrollees, to graduate from Zwift Academy you need to complete the program's 6 structured workouts and 4 additional Zwift Academy events, which includes two recovery rides, one Baseline ride, and one Finish Line ride between August 30th and October 25th. 
You'll find the workouts in a folder called 'Zwift Academy 2021' on your workout menu screen and there will also be a schedule of group workouts if you'd like company. Group rides and races must specifically be designated 'Zwift Academy Road' to count towards your graduation. 
If you are competing for the pro contract, you will need to graduate Zwift Academy in addition to completing:
The Advanced distance of the Baseline and Finish Line rides
Pro Contender Time Trial which is a scheduled race event 
Pro Contender Workout that can be found in the Zwift Academy Workout folder. 
NOTE: These two additional events must be completed September 27th at 9:59am UTC. Check out this page for full details of the pro contract competition.
What is the last day to sign up?
Registration for the Academy closes on September 27, 2021, by 9:59am UTC. You can enroll in Zwift Academy through the website at zwift.com/academy, within the start screen in-game, or by completing any Zwift Academy event prior to the registration closing window.
How do I unlock rewards in the Academy?
You will automatically unlock rewards as you progress through the Academy. At the milestones: 20% (2 events), 50% (5 events), 70% (7 events) and 100% (10 events), you'll receive notification of your reward. With 10 total events (6 workouts, 2 recovery rides, 1 baseline ride and 1 finish line ride), you'll unlock a reward after completing a milestone in any combination. 
You'll need to log back into Zwift in order to view the unlock. For more information, visit our support article on this topic.
Can I do both group workouts and individual workouts?
Yes. All 6 workouts will be available at your convenience to do individually from the workout menu, in the Zwift Academy 2021 folder, or by joining a scheduled Zwift Academy group workout. But remember, Zwift Academy Baseline Rides, Recovery Rides, and Finish Line Rides must be completed in a group event.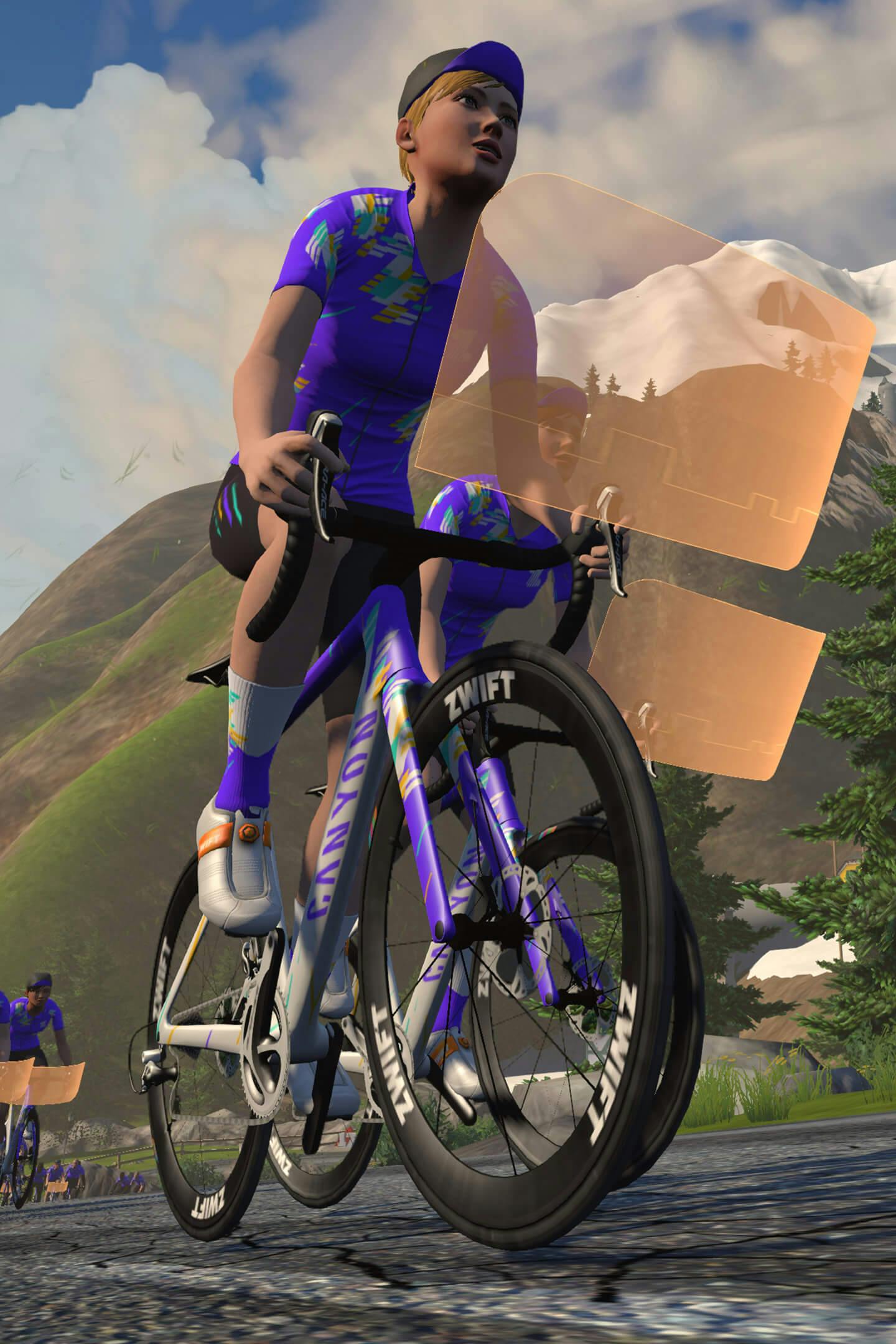 Today's Plan is the digital training tool of choice for coaches and multisport athletes of all levels and abilities. All riders are offered premium Today's Plan accounts starting August 30, with access to Zwift Academy dashboards to compare where you sit in your age group and overall.
By clicking the 1-Click Signup button, your Today's Plan account will be automatically created. Check the email associated with your Zwift account to confirm your account creation.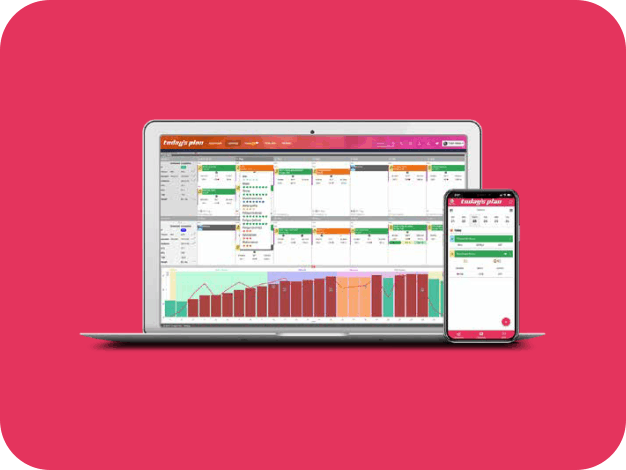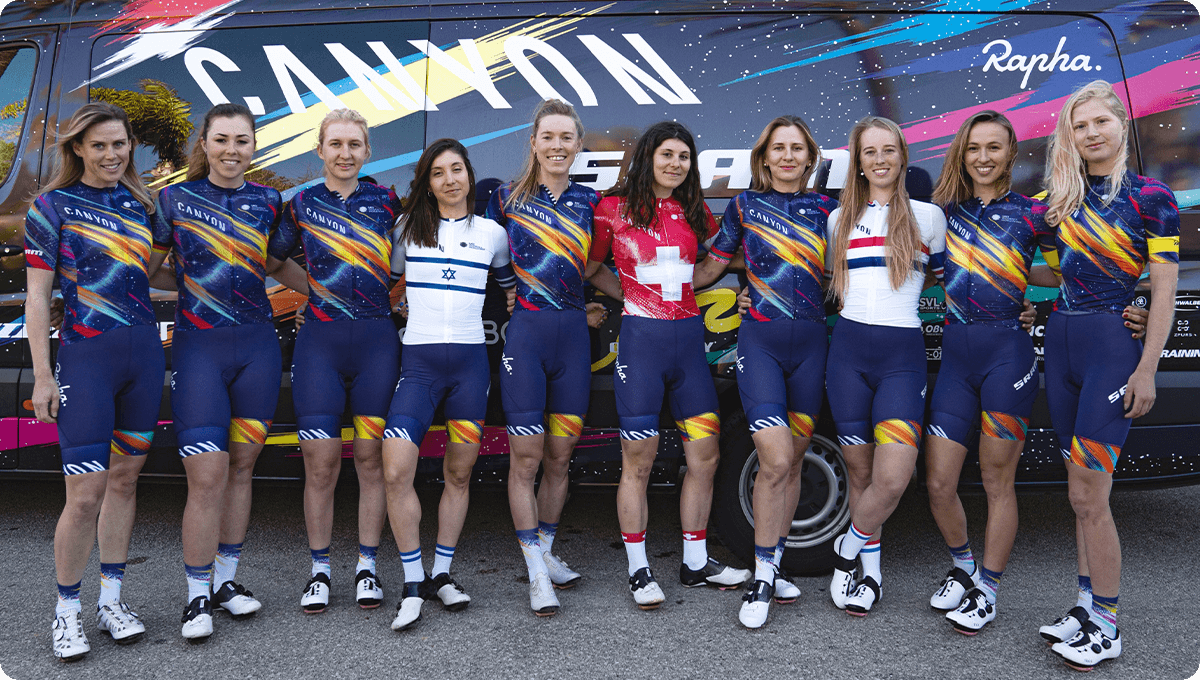 Canyon // SRAM
With fourteen riders from nine different countries, CANYON//SRAM Racing is the home of a diverse group of highly ambitious women who are willing to invest in their future and the future of cycling by breaking new ground and constantly challenging themselves and their competitors.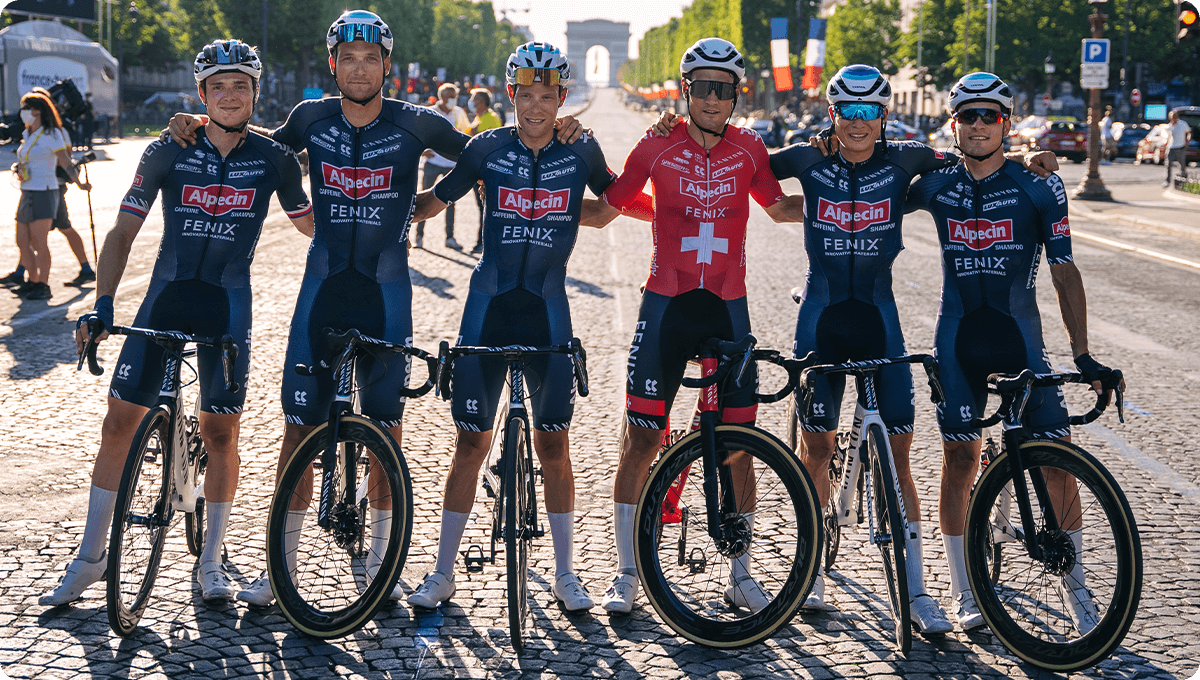 Alpecin-Fenix
Whether it's road cycling, cyclocross, or mountain biking, Alpecin-Fenix cyclists are ready to veer off the beaten track and accept challenges of all kinds. After winning numerous World Cups, their supremacy was certified at the World Championships in Ostend, giving Mathieu Van der Poel the rainbow jersey for 2021. The team made their Tour de France debut this year, winning two stages and holding onto the yellow jersey for six.
ZWIFT ACADEMY WINNERS
Between top ten performances to winning major race stages, past Academy winners continue to shake up the field and make names for themselves.
NEVE BRADBURY, 2020

"Zwift Academy kept me motivated during lockdown and gave me the opportunity to ride for one of the best teams in the world."

JESSICA PRATT, 2019

"The coolest journey, 100% recommend giving it a crack!"

Ella Harris, 2018

"Even three years on, it's incredible how the Zwift Academy made my major long-term ambitions materialise and eventuate so quickly."

LEAH THORVILSON, 2016

"The places I've been and people I met through Zwift Academy and Canyon SRAM changed my life forever."

JAY VINE, 2020

"Zwift Academy turned my distant daydream back in 2019 into a reality, I'm racing with a team, I've traveled to countries, I've made great friends along the way, and I'm doing what I love."

DREW CHRISTENSEN, 2019

​​"What a year it has been alright!"

MARTIN LAVRIČ, 2018

"I entered the world of professional cycling, met so many awesome people and saw so many beautiful places."

OLLIE JONES, 2017

"Zwift Academy was great for exposure and kept me focused training-wise for those 3-4 months."