LET'S GO
EXPLORING
Tour de Zwift features eight stages with multiple routes to roam in each. With so many ways to explore, the adventures are endless! Join the global community for can't-miss events, badge hunts, and exclusive Tour unlocks. Can't wait to get started?

Join a Warm-Up Ride or Run January 3–9.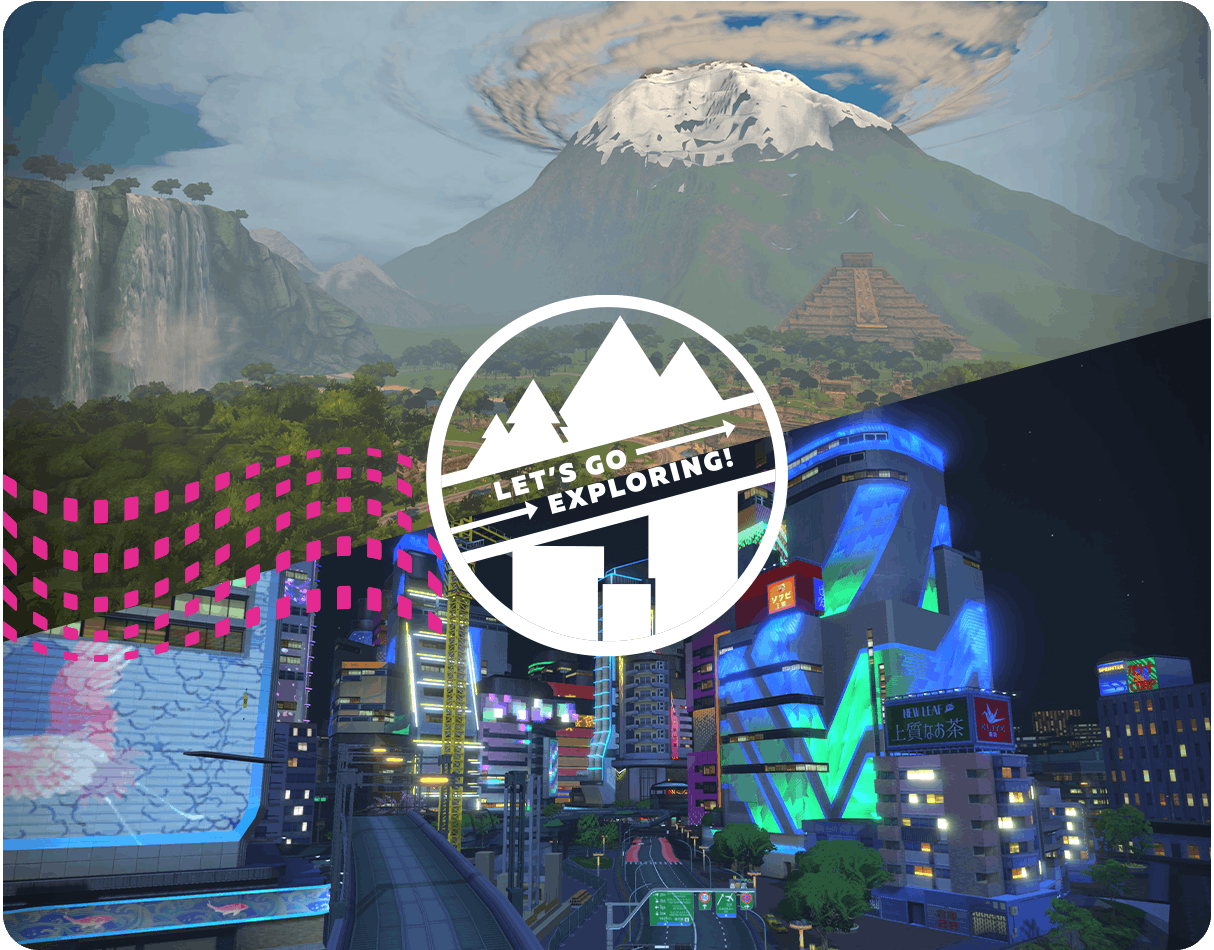 Choose Your Journey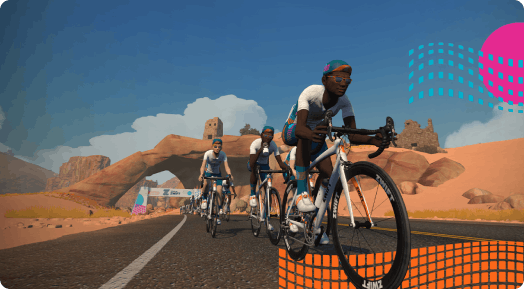 Ride The Tour
Chase adventure throughout the worlds of Zwift. Ride each stage once, or ride every route in each stage with the community beside you. Hop on the saddle and tear across fast flats or take a tour over dirt and up mountains, all the way to the tops of punchy climbs. Choose your journey and bring your inner explorer to life!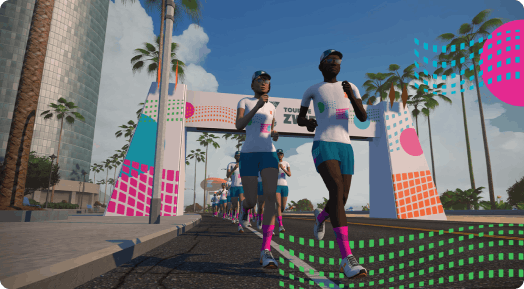 Run The Tour
Looking for first-class adventure on foot? We've got you covered. Hit your stride across Tour de Zwift's eight stages featuring Mountain Madness, Round and Round, Urban Delight, and beyond. The clock is ticking, let's go exploring!
Unlock The Kit
Check off enough stages and find your Garage jam-packed with mementos from taking on the biggest Tour on Zwift—including the entire 2022 kit as soon as you finish!