RIDE THE TOUR
Hop on the saddle and tear across the flats, cruise past landmarks, and explore the biggest climbs in Watopia—we're doling out double-duration PowerUps for an extra boost. Get ready for more surprises in every stage, such as the dino costume, automatic bike swapping, and more!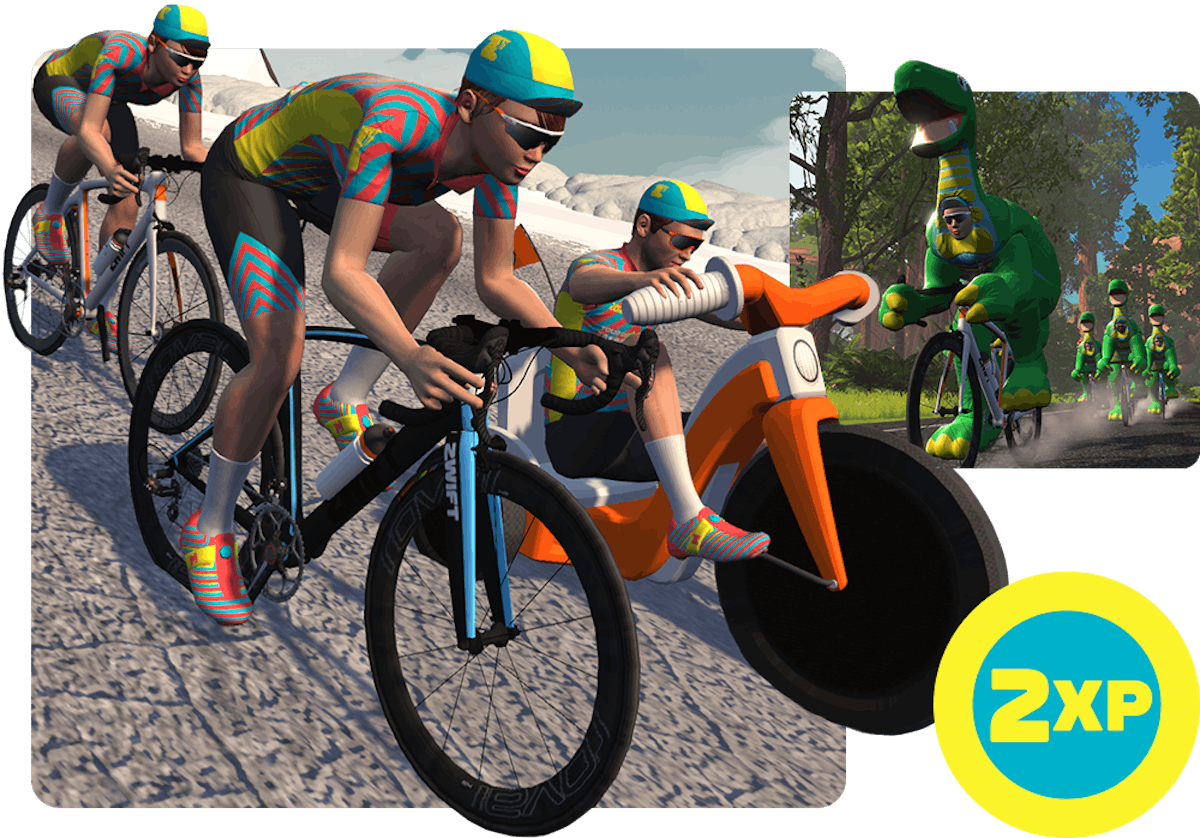 RUN THE TOUR
Lace up and find your stride across magical forests, mystic ruins, and roads high in the sky. Double-down on the fun as you earn double XP (experience points) during this five-stage series and level up faster than ever.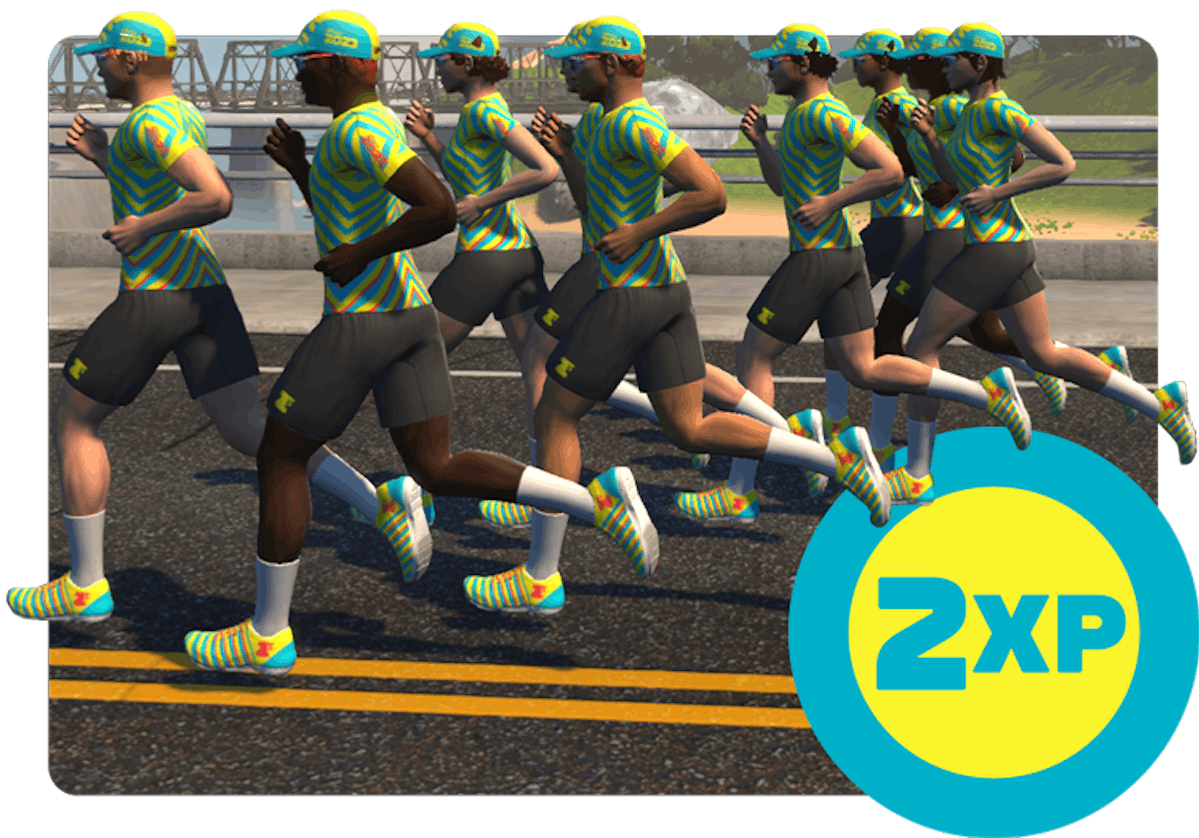 FAQ
When does Tour of Watopia start and finish?
Tour of Watopia starts on March 6 @ 16:00 UTC/ 8am PST  and ends on April 16 @ 07:59 UTC/ 11:59pm PST.
How many stages and what routes are there for the Tour of Watopia?
There will be five stages for the Tour of Watopia:
Stage 1: March 6, 2023 - March 12, 2023
Stage 2: March 13, 2023 - March 19, 2023
Stage 3: March 20, 2023 - March 26, 2023
Stage 4: March 27, 2023 - April 2, 2023
Stage 5: April 3, 2023 - April 9, 2023
Makeup Week: April 10, 2023 - April 16, 2023
What do I need in order to participate in Tour of Watopia?
Please make sure your Zwift app is up to date. You can learn more about checking your Zwift app version here.
What is XP and what can I do with it?
XP is experience points. Every time you ride or run, you will automatically gain XP on Zwift. When you gain XP, the points you've earned pop up next to the Rider Experience Bar. To learn more about where to locate your XP, check out this article for ride and this article for run.
As you gain XP and level up, you will earn level-locked gear in your garage to use to customize your Avatar. To learn more about leveling up, check out this article.