The men's race in Stage Two of the Tour of Watopia saw a period of calm bookended by fireworks.
Fast early sprint leads to a steady middle before a chaotic finale
Jonathon Levie (KISS Racing Team) wins the stage and overall
Team Indoor Specialist gets two riders on the GC podium
It was the first of three men's stages. Riders from Zwift community teams and professional cycling teams are competing in a points-based classification. Each of the racers earn points for their position at the finish and at designated intermediate sprints or climbs. At the end of the stage, racers are ranked based on how many points they claimed.
There's also a General Classification (GC), which adds together each rider's points from all three stages. The woman with the most points across Stages Two, Four, and Five (women race Stages One, Three, and Five) will win the Tour of Watopia.
Missed the race? Read the recap and check the results. Provisional results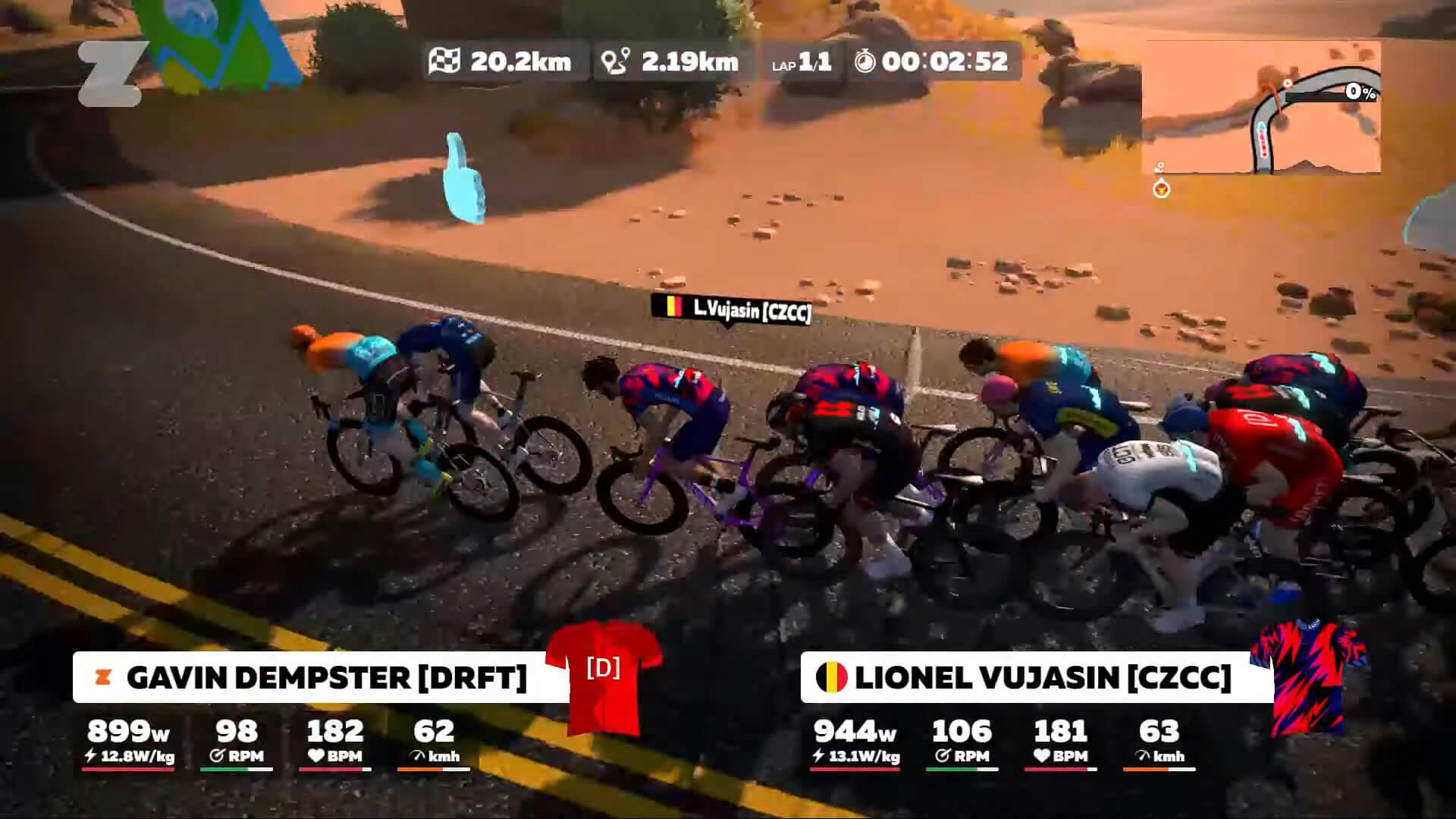 Course: Sand and Sequoias
This route often leads to a "race of two halves," with flat desert road leading into the rolling forest hills of Titan's Grove. Dinosaurs roam this forest, but racers might be more concerned about its moderate climb (1.6 miles/2.6 kilometers, with an uneven 2.2% average gradient) and descent into more rolling hills. For their first Tour of Watopia Pro-Am, the men raced just one lap of the Sand and Sequoias route, finishing back in the desert.
Stage Highlights
The race saw action right from the beginning as the peloton charged toward the first intermediate sprint - just 2.5 km from the start. The typically fast start became a fight for position. Gavin Dempster (Team Draft) was the earliest to launch his sprint. Indoor Specialist's Ryan Larson and Holden Comeau got ahead of him, but it was Jonathon Levie (KISS Racing Team) who surged ahead to claim maximum points.
After the first few minutes of chaos, the racers kept a calm and steady pace as they rolled through the desert. Most of the pack was still together. Early on the Titan's Grove climb, riders at the front cranked up the pace, but there were no attacks and no massive splits.
Morten Vaeng (KALAS) sparked the race to life with 8 kilometers to go. Halfway to the KOM line, he attacked, quickly pulling out a 3-second lead. Team Innovation led the chase to bring him back with Johan Limpan Lindbom and Niki Hug. Vaeng kicked again, extending the gap to 5 seconds! But as the group came closer to the top, they put on more pressure. Several at the front popped Invisibility Ghost PowerUps to bridge to and pass him, including Dempster, trying again for an early sprint. Alex West (Canyon ZCC) took over the lead, followed by Larson and his Indoor Specialist teammate Aaron Coles. Larson held on for first over the top, with Vidar Mehl (KALAS) and Levie taking second and third.
The peloton was left in pieces. They had a short descent before a few more rolling hills, but the groups behind couldn't afford to recover until they caught up again. Just as they started to merge, the last kicker broke it all up again. By the time the dust settled, 42 out of the 69 starters remained.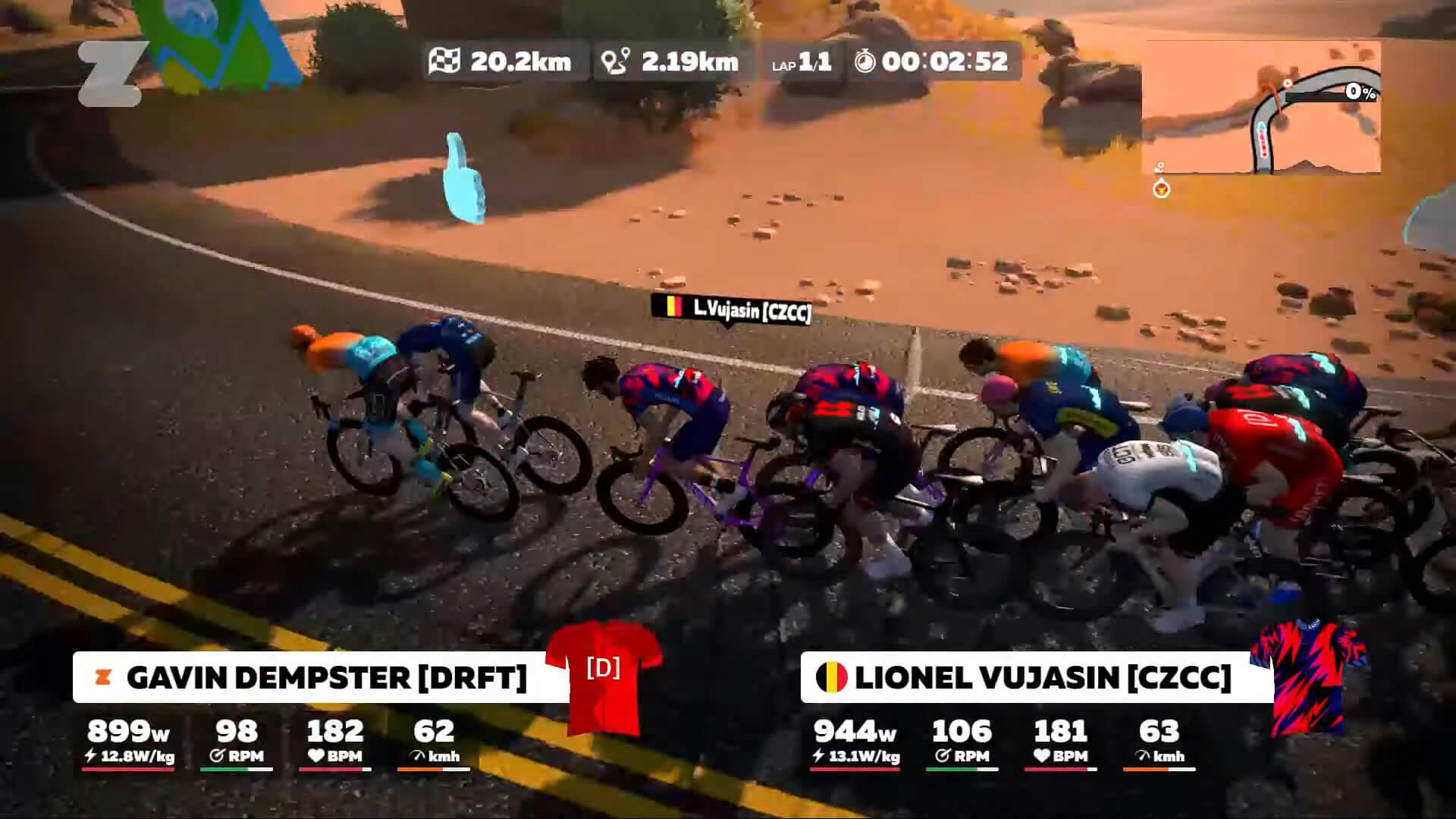 Desert Ambush
Flat ground returned for the last 3 kilometers. The pack braced for a bunch sprint, easing off after the bumpy ride through the forest.
An attack here would catch the group off-guard. So Daan Vermeulen (BZR) tried one. With an Invisibility Ghost PowerUp, he charged ahead with more than a kilometer left to the finish. Soon the pack was 6 seconds behind him! But he had a long way to go, and there were too many behind working for a sprint. They caught Vermeulen and, for a moment, their breaths. Then a flurry of Helmet Aero Boost PowerUps signaled the start of the mass sprint. Levie blasted ahead at the 300-meter mark and went clear, winning the finish sprint with several bike lengths to spare! He also took the lead in the General Classification. Comeau finished second and Lionel Vujasin (Canyon ZCC) crossed the line third.
In overall points, Larson leapt ahead of Comeau on the leaderboard thanks to his sprint and KOM performance.
Note: Results are provisional and will be finalized after performance verification takes place.
Individual Points Podium – Stage 2
Jonathon Levie (KISS Racing Team) – 55 points
Ryan Larson (Indoor Specialist) – 41 points
Holden Comeau (Indoor Specialist) – 38 points
General Classification
Jonathon Levie (KISS Racing Team) – 55 points
Ryan Larson (Indoor Specialist) – 41 points
Holden Comeau (Indoor Specialist) – 38 points
Lionel Vujasin (Canyon ZCC) – 34 points
Michael Apers (BZR Cycling Team) – 27 points
James Phillips (Canyon ZCC) – 25 points
Alex West (Canyon ZCC) – 23 points
Kjell Power (BZR Cycling Team) – 21 points
Per-Johnny Doving (Team X) – 20 points
Samuel Brannlund (SZ) – 20 points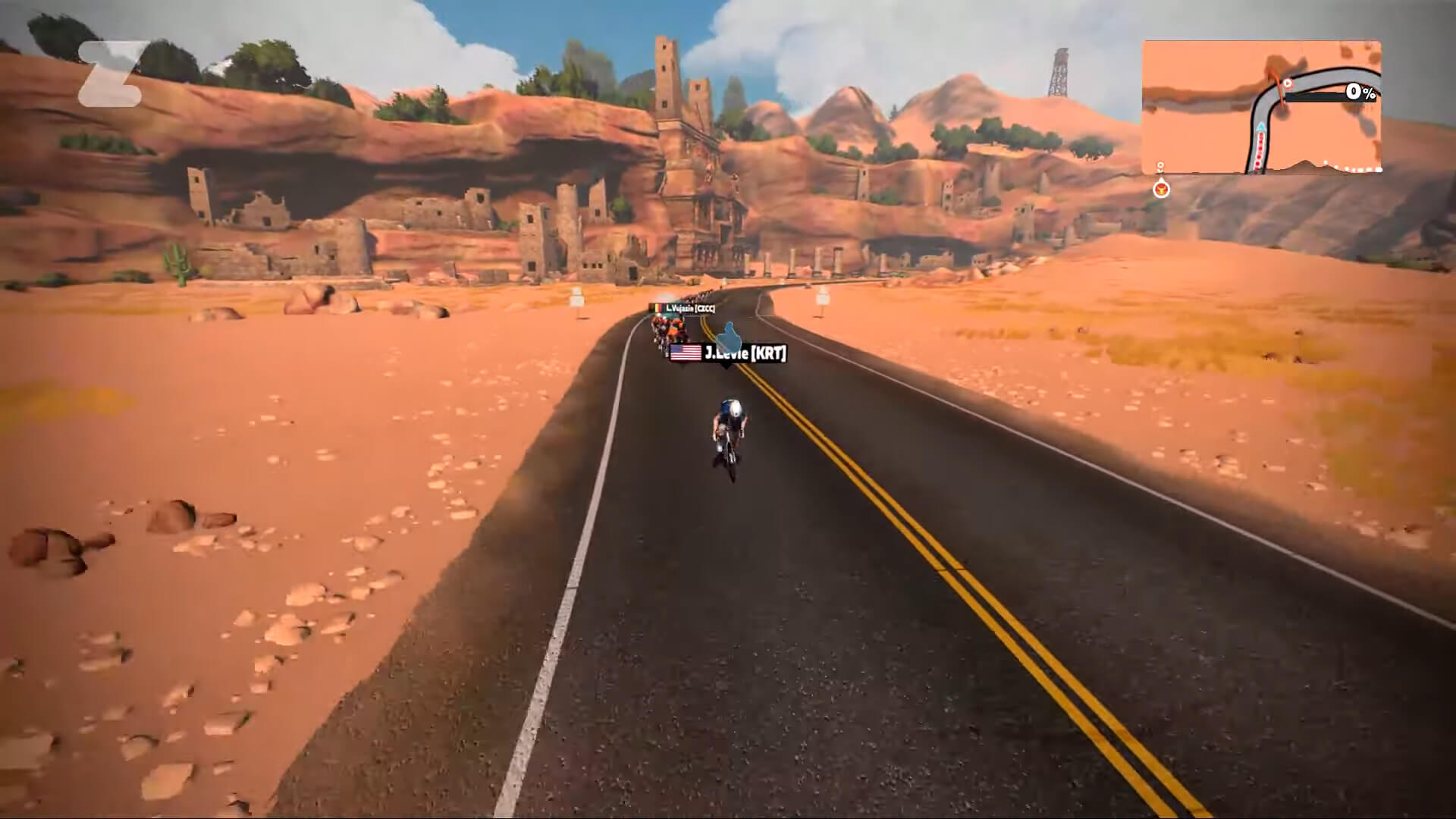 Racer Reactions
Levie and Larson both agreed that the race felt calmer than past Pro-Ams, which allowed them to get the most out of their sprint power when things heated up.
"I knew I could put a huge effort into the first sprint because the following stretch of desert roads allows for sitting in and recovering," Levie said. "The rollers (after the climb) normally wreck me, so I intentionally rode the climb easy, so I could snipe points at the last second."
Larson said he was prepared for the race thanks to a similar race he just did on the same course with his team. He figured out where to start his sprints and where moves were likely to happen ahead of time.
"After the first Sprint, the pace calmed, but mainly that was because everyone knew what the KOM had in store for us and boy did it deliver," said Larson. "Overall it was an awesome race for my team and I and we can't wait for next week."
Vermeulen's late attack was unexpected, but West said he spotted a rider ahead and decided that he would be caught in the sprint.
West's Canyon ZCC teammate Vujasin sits in fourth overall, and the team has three riders in the top 10.
"The race went to plan in the fact that we all went as hard as we could for each prime," he said. "We didn't exactly get the PowerUps we had hoped for but I think we can be relatively happy with where we sit at the moment overall."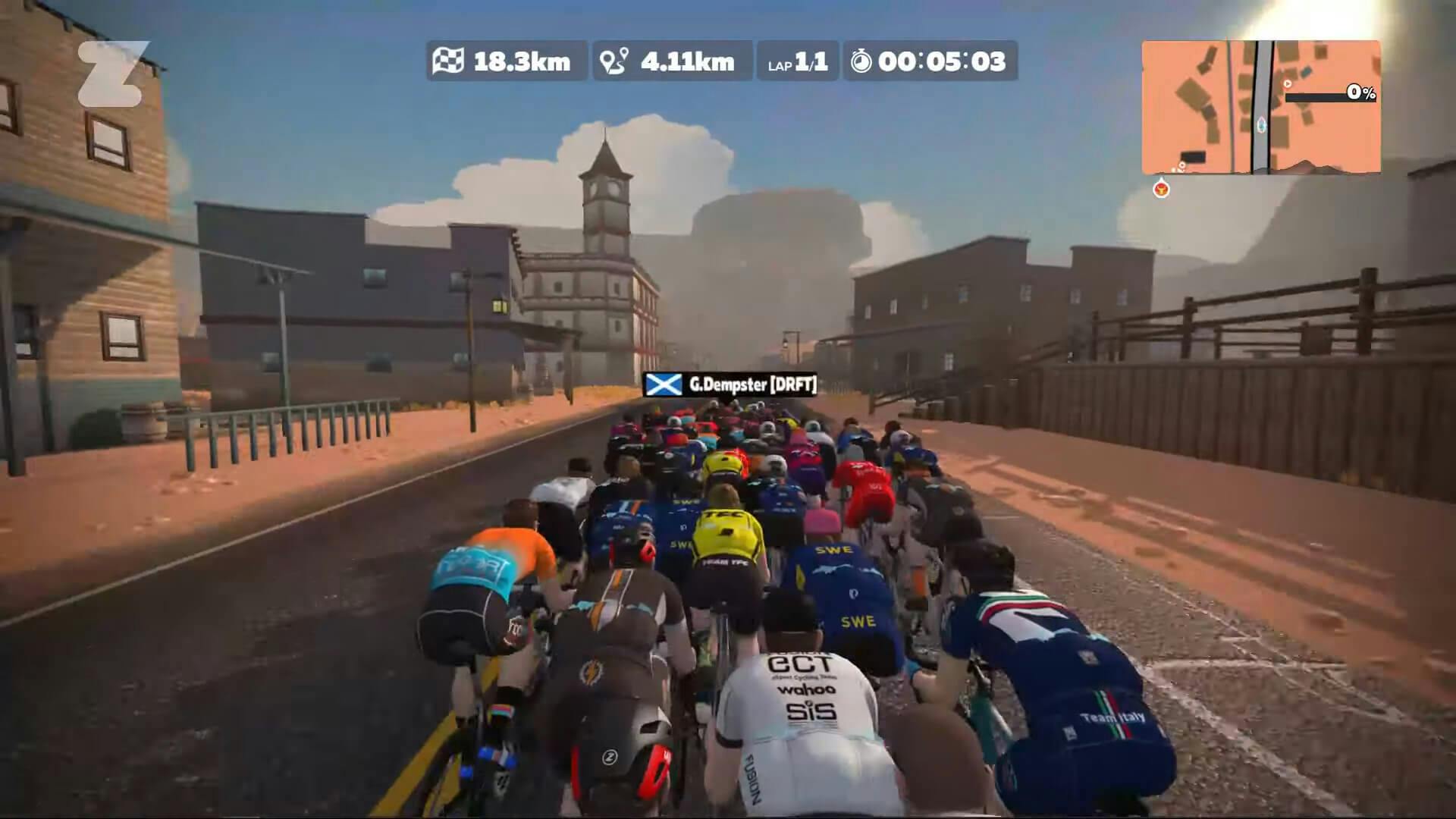 Next Race: Stage 3
Tune in live for the second women's Tour of Watopia stage on March 16 at noon PDT (7 p.m. BST)!